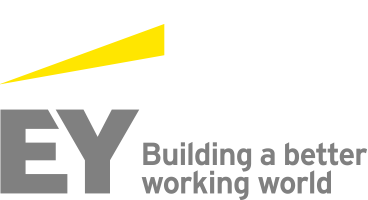 Job Information
EY

USA - Consulting - Quantitative Advisory Services - Senior

in

New York

,

New York
USA - Consulting - Quantitative Advisory Services - Senior
1265881
NC-Charlotte, NY-New York, VA-McLean
apply
---
At EY, you'll have the chance to build a career as unique as you are, with the global scale, support, inclusive culture and technology to become the best version of you. And we're counting on your unique voice and perspective to help EY become even better, too. Join us and build an exceptional experience for yourself, and a better working world for all.
EY offers a variety of career paths and opportunities, and with so many options, we understand it can be hard to choose. To have the best candidate experience, we encourage you to apply to no more than 2 positions within a 6-month period.
To learn more about career opportunities, visit Careers at EY (https://www.ey.com/en_us/careers). Prior to completing your application, please be diligent in reviewing the job description to ensure you meet the qualifications for the position.
If we are unable to consider you for this particular position, a recruiter may contact you to gauge your interest in other opportunities at EY.
---
What if your career could have a lasting impact on you, and on the world?
Here at EY, you'll have the chance to build a truly exceptional experience. We'll empower you with the latest technology, surround you with high-performing teams, and provide the global scale and diverse and inclusive culture you need to discover your full potential. Through our coaching and training programs, you'll develop the skillsets you need to stay relevant today and in the future – all while building a network of colleagues, mentors, and leaders who will be on the journey with you at EY and beyond.
The exceptional EY experience. It's yours to build.
The opportunity: your next adventure awaits
In our Financial Services Organization (FSO), we build a better working world by rallying together to solve the most complex challenges. We accomplish this by building trusted relationships, keeping an open mind, going all in, being bold and courageous, and taking risks worth taking. We help build a financial services industry in which financial institutions are trusted, customers' financial goals are attainable, and the global economy is growing and secure. In today's complex business environment, that means understanding the relationship between risk, the regulatory environment, and performance improvement, and applying our knowledge to help clients achieve their business objectives.
Within our (FSO), the Quantitative Advisory Serv ices ( QAS) group is part of a larger team that provides integrated risk management guidance to help identify, measure, manage and monitor the market, credit, operational and regulatory risks a ssociated with our client's trading, asset-liability management, capital management and other capital market activities. The QAS team is specifically engaged in projects related to the development, implementation, validation, and other quantitative services of financial models used for front office derivative pricing (e.g., forwards, swaps, options, and other exotics) spanning different asset classes (interest rate, FX, equity, credit, commodity and structure products, etc.), risk management (market risk, credit risk, liquidity risk and operational risk), balance sheet and income statement stress testing, and wholesale and retail credit.
This is a highly collaborative area, where you'll always have the support of your team while working on multiple high-profile projects. It's a challenging specialist area, so we won't expect you to hit the ground running – you'll learn as you go. That doesn't mean you won't have your own responsibilities though, so if you're naturally curious, are genuinely interested in this area and are ready to engage with our clients, there's no limit to how far you can go here.
Your key responsibilities
Delivering services in derivative valuation, risk management and governance, quantitative engineering including model development and implementation, model/system testing, and model validation

Establishing relationships with client personnel at appropriate levels. Consistently delivering quality client services. Monitoring progress, managing risks and ensuring key stakeholders are kept informed about progress and expected outcomes

Staying abreast of current business and industry trends relevant to the client's business and respecting and protecting confidential client information

Improving clients' efficiency and effectiveness through the design of their operations, processes, information technology and business functions

Executing procedures, performing detailed data analysis, reaching conclusions, documenting results and suggesting ideas for efficiencies
What we look for
You have an agile, growth-oriented mindset. What you know matters. But the right mindset is just as important in determining success. We're looking for people who are innovative, can work in an agile way and keep pace with a rapidly changing world.

You are curious and purpose driven. We're looking for people who see opportunities instead of challenges, who ask better questions to seek better answers that build a better working world.

You are inclusive. We're looking for people who seek out and embrace diverse perspectives, who value differences, and team inclusively to build safety and trust.

Qualifications.

Masters or Ph.D. in Computational / Quantitative Finance, Mathematics, Engineering, Statistics, Economics, Physics, Computer Science etc. for staff (senior) candidates

A strong academic record

Familiarity with statistical and numerical techniques, probability theory and stochastic calculus

Ability to program computer routines such as C++, Java, Python, SAS, R, VBA and SQL

A desire to develop and integrate quantitative skills in designing and implementing business services

Excellent communication skills, both verbal and written

Knowledge of capital markets products, related valuation methodologies and financial analytics, including an understanding of the key concepts of derivative instrument pricing and risk measurement
---
What's in it for you
Accelerate your technical capabilities and transformative leadership skills with future-focused courses and development programs.

Broaden your horizons by working on highly integrated teams across the globe and collaborate with people of diverse backgrounds — both professionally and culturally.

Bring out the best in yourself with continuous investment in your personal well-being and career development.

Develop your own personal purpose and help us create a positive ripple effect on our teams, our business, clients and society – building a better working world, together.

A competitive compensation package where you'll be rewarded based on your performance and recognized for the value you bring to our business. In addition, our Total Rewards package includes medical and dental coverage, pension and 401(k) plans, and a wide range of paid time off options. Under our flexible vacation policy, you'll decide how much vacation time you need based on your own personal circumstances. You'll also be granted time off for designated EY Paid Holidays, Winter/Summer breaks, Personal/Family Care, and other leaves of absence when needed to support your physical, financial, and emotional well-being.
What you can expect
Our approach to hiring utilizes several different formats throughout the course of the recruiting process.

In addition to speaking with our recruiters and client-serving professionals, we also leverage game-based assessments to assess your non-technical skills and attributes in a quick and engaging experience. This includes your collaboration style and your abilities to work with information and the use of pre-recorded video interviews (PRVI). PRVI technology provides a great opportunity for you to share more about your qualifications and interests, as well as to ask more specifics about EY and the role for which you are interviewing. It also provides you with the flexibility and convenience of completing at a time and place that works best for your schedule.

Additional interviews may be in the form of a live interview, either via video or in-person.
Service Line/Business Area Consulting
Country/Region
United States