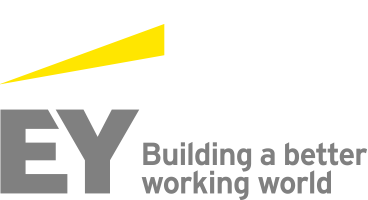 Job Information
EY

Innovation Team Engineering Manager (Associate Director) (Multiple Positions)

in

Palo Alto

,

California
Innovation Team Engineering Manager (Associate Director) (Multiple Positions)
Core Business Services
Requisition # PAL0009K
Post Date Nov 05, 2020
Innovation Team Engineering Manager (Associate Director) (Multiple Positions), Ernst & Young U.S. LLP, Palo Alto, CA.
Lead a team of engineers to design, build, test, implement, and maintain technology solutions to enable technology platforms with an enterprise focus and web and mobile products. Plan and build innovative technology solutions for building business and driving positive user experience by analyzing user requirements, procedures, and problems. Communicate across functional lines and teams and with stakeholders. Collaborate with product management and design and provide technical expertise in strategic planning for enabling new businesses with technology solutions. Drive the team's entire engineering effort and leads the technical discussion as subject matter expert. Manage and motivate teams of professionals with diverse skills and backgrounds. Consistently deliver quality client services by monitoring progress. Demonstrate in-depth technical capabilities and professional knowledge. Maintain long-term client relationships and networks. Cultivate business development opportunities.
Full time employment, Monday – Friday, 40 hours per week, 8:30 am – 5:30 pm
MINIMUM REQUIREMENTS:
Must have Bachelor's degree in Computer Science, Engineering, Management Information Systems or a related field, plus 8 years of related work experience. In lieu of a Bachelor's degree, will accept an additional 2 years of related work experience. Alternatively, must have a Master's degree in Computer Science, Engineering, Management Information Systems, plus 7 years of related work experience.
Must have 7 years of experience in developing code in a team of software developers, systems administrators, and/or systems architects, 3 years of which must be in a supervisory position.
Must have 5 years of experience with at least two of the following: relational databases; big data; SQL; and/or key value, wide-column or document databases such as Cassandra, Hive, Hadoop or Mongo.
Must have 5 years of technical architecture experience, including the creation of future-proof, complex global solutions.
Must have 3 years of experience in software development with at least two of the following: Java, C/C++.C#, Objective C, Python, JavaScript, or PHP.
Must have 3 years of experience of hands-on technical management experience.
Must have 2 years of experience in recruiting and managing technical teams, including performance management, coaching team members, and developing professionals.
Requires up to 25% travel to serve client needs.
Employer will accept any suitable combination of education, training, or experience.
TO APPLY: Please apply on-line at ey.com/en_us/careers, and click on "Find jobs" (Job Number – PAL0009K).
EY provides equal employment opportunities to applicants and employees without regard to race, color, religion, age, sex, sexual orientation, gender identity/expression, national origin, protected veteran status, disability status, or any other legally protected basis, in accordance with applicable law.
This particular position at Ernst & Young in the United States requires the qualified candidate to be a "United States worker" as defined by the U.S. Department of Labor regulations at 20 CFR 656.3. You can review this definition at https://www.gpo.gov/fdsys/pkg/CFR-2011-title20-vol3/pdf/CFR-2011-title20-vol3-sec656-3.pdf at the bottom of page 750. Please feel free to apply to other positions that do not require you to be a "U.S. worker".