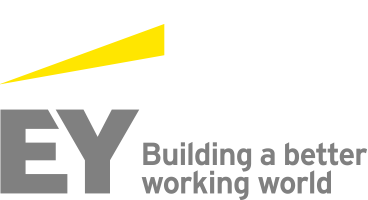 Job Information
EY

FY23 - Tax Services Experienced Staff - Financial Services Organization - Diversified Staff Group

in

Providence

,

Rhode Island
Tax – Diversified Staff Group - Staff
What if your career could have a lasting impact on you, and on the world?
Here at EY, you'll have the chance to build a truly exceptional experience. We'll empower you with the latest technology, surround you with high-performing teams, and provide the global scale and diverse and inclusive culture you need to discover your full potential. Through our coaching and training programs, you'll develop the skillsets you need to stay relevant today and in the future – all while building a network of colleagues, mentors, and leaders who will be on the journey with you at EY and beyond.
The exceptional EY experience. It's yours to build.
The opportunity: your next adventure awaits
The work you will do as part of our Tax practice is fascinating, complex and technically challenging. In EY Tax, you'll have the opportunity to help the world's leading multinational organizations meet complex tax obligations around the world. You'll get a unique glimpse deep inside a company's business and become a trusted advisor, working collaboratively on a team that influences major business decisions.
Our Diversified Staff Group model is all about providing our people with the skills, information and knowledge to take on some of the biggest challenges in taxation. Here, you'll have the opportunity to spend time in a wide range of Tax service areas, covering everything from business, international, state and local, and transactions tax, to global compliance and reporting. After a few years developing into a broad-based tax professional, you will make an educated choice about which area of tax best aligns with your skills and interests, and with the support of industry-leading teams, there's no better place to gain this experience.
You can expect to develop a unique insight into our business, where you'll build a network of relationships in an area that influences major business decisions every day. As the team continues to grow, so will you, and over time, you will become a well-rounded tax professional with broad experience in multiple areas of tax.
You will spend a large portion of your time directly engaged in complex compliance projects for our clients. This will be balanced with research, planning, and meetings with senior colleagues. EY focuses on a variety of industries, including but not limited to: automotive and transportation, consumer products, health and life sciences, media and entertainment, mining and metals, oil and gas, power and utilities, and technology. Additionally, we have differentially invested in an industry structure that focuses on financial services through our Financial Services Organization (FSO). Candidates electing to join the FSO will focus exclusively in financial services and will have opportunities to serve leading investment banks, retail and commercial banks, insurers and investment managers. Whichever you choose, you'll find no shortage of opportunities to take on new challenges and responsibilities while discovering and developing your strengths and ambitions.
Your key responsibilities
Handling and supporting a wide variety of tax compliance processes

Assisting with tax due diligence on behalf of a private equity firm

Preparing tax returns for large, international clients

Working with audit teams to determine whether tax accounts are appropriate for financial statements

Researching tax code and writing memos for clients

Improving the tax effectiveness of supply chain structures

Developing and utilizing a diverse network of colleagues across the business
What we look for
You have an agile, growth-oriented mindset. What you know matters. But the right mindset is just as important in determining success. We're looking for people who are innovative, can work in an agile way and keep pace with a rapidly changing world.

You are curious and purpose driven. We're looking for people who see opportunities instead of challenges, who ask better questions to seek better answers that build a better working world.

You are inclusive. We're looking for people who seek out and embrace diverse perspectives, who value differences, and team inclusively to build safety and trust.

Qualifications.
◘ A predicted undergraduate degree in Accounting; graduate degree in Accounting or Taxation preferred; both supported by a strong academic record
◘ A demonstrable plan for passing the CPA exam
◘ Excellent English language communication skills
◘ Flexibility and willingness to travel as well as work in excess of standard hours when necessary
◘ A driver's license valid in the U.S.
What's in it for you
Accelerate your technical capabilities and transformative leadership skills with future-focused courses and development programs.

Broaden your horizons by working on highly integrated teams across the globe and collaborate with people of diverse backgrounds — both professionally and culturally.

Bring out the best in yourself with continuous investment in your personal well-being and career development.

Develop your own personal purpose and help us create a positive ripple effect on our teams, our business, clients and society – building a better working world, together.

A competitive compensation package where you'll be rewarded based on your performance and recognized for the value you bring to our business. In addition, our Total Rewards package includes medical and dental coverage, pension and 401(k) plans, and a wide range of paid time off options. Under our flexible vacation policy, you'll decide how much vacation time you need based on your own personal circumstances. You'll also be granted time off for designated EY Paid Holidays, Winter/Summer breaks, Personal/Family Care, and other leaves of absence when needed to support your physical, financial, and emotional well-being.
What you can expect
Our approach to hiring utilizes several different formats throughout the course of the recruiting process.

In addition to speaking with our recruiters and client-serving professionals, we also leverage game-based assessments to assess your non-technical skills and attributes in a quick and engaging experience. This includes your collaboration style and your abilities to work with information and the use of pre-recorded video interviews (PRVI). PRVI technology provides a great opportunity for you to share more about your qualifications and interests, as well as to ask more specifics about EY and the role for which you are interviewing. It also provides you with the flexibility and convenience of completing at a time and place that works best for your schedule.

Additional interviews may be in the form of a live interview, either via video or in-person.
For applicants for jobs in our Denver office, EY complies with Colorado laws and regulations. Information can be found here (https://csgexternal.ey.com/2019/1904-3123308/colorado-undergraduate-compensation.pdf) .