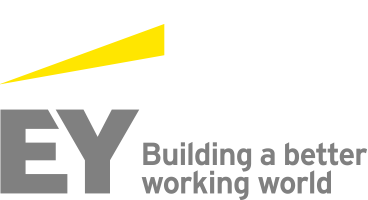 EY

HR Business Partner / People Consultant (FSO Advisory)

in

San Francisco

,

California
HR Business Partner / People Consultant (FSO Advisory)
Core Business Services
Requisition # SAN008HR
Post Date 3 days ago
Join our Core Business Services (CBS) team and you will help support the important business enablement functions that keep our organization running strong. As a CBS professional, you will work across teams to provide the knowledge, resources and tools that help EY deliver exceptional quality service to our clients, win in the marketplace and support EY's growth and profitability. Major teams within CBS include Finance, Information Technology, Human Resources, Enterprise Support Services, Brand Marketing and Communications, Business Development, Knowledge and Risk Management.
We call our human resources group the Talent Team, and this reflects how important our people are to the success of the EY organization. Working with the Talent Team, you'll help develop and execute our people strategy, which provides the programs, measures and tools that help our EY member firms' employees achieve their goals. You might develop and implement strategies for performance management, leadership development, learning, training tools, compensation, recruiting, new joiner orientation, reporting processes or other initiatives.
With so many offerings, you have the opportunity to develop your career through a broad scope of engagements, mentoring and formal learning. That's how we develop outstanding leaders who team to deliver on our promises to all of our stakeholders, and in so doing, play a critical role in building a better working world for our people, for our clients and for our communities. Sound interesting? Well this is just the beginning. Because whenever you join, however long you stay, the exceptional EY experience lasts a lifetime.
Job Summary:
As a HR Business Partner / People Consultant Supervising Associate, you'll coordinate and facilitate human resources (HR) activities for our Financial Services Organization's (FSO) Advisory practice. Working closely with other team members of the FSO's Talent Team, you'll implement and influence people programs and processes for a client group. You'll resolve employee inquiries on a wide range of HR topics from employee relations to compensation. You'll also escalate more complex issues to senior Talent team members as appropriate.
Although you'll receive general supervision, you'll frequently work independently on projects, with periodic updates to your supervisor. However, you may seek guidance on increasingly complex projects or employee issues.
Key Responsibilities:
Serve as the first point of contact for client groups. Address and resolve requests, concerns and inquiries

Handle and resolves employee relations issues that are either less complex in nature, or occur at more junior levels in the client group

Implement recurring (HR) processes as appropriate, including performance management, compensation and career development. Recommend process improvements

Collect and analyze data on staffing levels, budgets and salary information. Identify issues and make suggestions as appropriate

Identify and escalate HR concerns and risks

Help design and implement HR programs and processes for assigned client groups

Participate in projects as needed

Perform transactional work for People projects

Collect and provide data on staffing, salary, budgets, and use this to make relevant recommendations

Alert HR team members and/or clients to potential risks

Autonomously modify project steps to reflect group consensus.
To qualify, candidates must have:
Knowledge and skills requirements
Basic knowledge of HR law and practices

General knowledge of the internal policies and procedures of a professional services firm

Ability to multi-task, manage multiple constituents and multiple deadlines

Good networking skills

A minimum of 5 years related experience
Education:
Bachelor's degree or equivalent work experience
Ernst & Young LLP, an equal employment opportunity employer (Females/Minorities/Protected Veterans/Disabled), values the diversity of our workforce and the knowledge of our people.