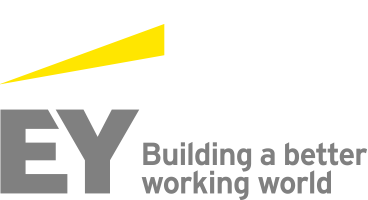 Job Information
EY

Cloud Product Owner

in

Secaucus

,

New Jersey
Cloud Product Owner
Core Business Services
Requisition # SEC001JC
Post Date Aug 12, 2019
Job Summary:
The Cloud Platforms Management team is responsible for defining and ensuring the execution of the roadmaps related to the firm's global client facing cloud orchestration and provisioning portal. Reporting directly to the Cloud Platforms Product Owner & Lead Cloud Engineering, the Cloud Product Owner is responsible for working with the Cloud Platforms Product Management team to define and ensure delivery automation and orchestration to the client provisioning portal. As a Product Owner, you will identify, document, prioritize and communicate the work that our engineering teams need to deliver based on business demands.
Essential Functions of the Job:
Act as Product Owner contributing to business outcomes and roadmap definition, defining system roadmap required to meet core business outcomes, and creating high quality features and user stories to deliver on those outcomes.

Maintains the Product backlog using input from Stakeholders, responsible for the building, editing and maintaining of the team backlog encompassing all epics, features, user stories, defects and bugs.

Responsible for ensuring backlog is ready for iteration planning, acting as the subject matter expert on the details and priority of all items in the backlog.

Provide thought leadership on how scenarios and features will be implemented across the firm.

Ability to manage multiple releases concurrently.

Strong Stakeholder/consumer management by developing and sustaining strong working relationships with business and infrastructure teams throughout the firm. Ability to present and represent owned services to senior leadership as needed.

Partners with product engineer and delivery team to ensure deliverables are defined properly with appropriate acceptance criteria and ensuring final accepted products are of the highest quality. Ensures the 'what' is needed, based on business needs, is defined so that the delivery teams can determine 'how' to deliver it.

Working with the demand management team and stakeholders, prioritizes backlog and roadmaps based on stakeholder demand and Product vision. Manages tradeoffs between scope and schedule with business demands and ensures business value is being delivered.

Accountable for business use case gathering and definition.

Accountable for Definition of Acceptance Criteria and User Stories to ensure the delivery team is empowered with the necessary information.

Manages and publishes roadmaps to ensure Stakeholders are informed.

Participate in team demos and retrospectives, accepting quality work while ensuring constant process improvement throughout the lifecycle.

Coordinate dependencies across product lines with the product management team.
Analytical/Decision Making Responsibilities:
Proactively identifies and addresses strengths, weaknesses, opportunities and threats

Proactively anticipates problems before they occur; defines the problem; identifies possible causes; works with team to identify solutions; selects and implements most appropriate solution

Makes key decisions based upon input from Managers and Leaders; solid understanding of IT Services principles; firm and business objectives and needs analysis

Applies judgment in implementing methodologies, processes, and practices to specific requirements of projects/programs which may include product design engineering, information security, code maintainability and reliability
Knowledge and Skills Requirements:
Demonstrated experience delivering results in an ambiguous and changing environment, the ability to work independently and be a self-starter. Ability to function effectively under pressure in environments of rapid change and conflicting demands and crisis management

Demonstrated continuous improvement, quality methodology and project/operations delivery skills

Strong leadership skills and demonstrated creative problem-solving skills

Demonstrated strong quantitative, analytical and conceptual thinking skills

Excellent communication skills across; ability to communicate complex, technical concepts to executive staff, business sponsors and technical resources in clear concise language

Strong customer management and negotiation skills and the ability to mediate opposing viewpoints and articulate the advantages of standards in a technical environment

Exceptional ability to collaborate, openly communicate, present and negotiate effectively across disciplines, vendors, partners, and customers.
Education:
Bachelor or Master's degree
Experience:
Minimum 4 years' experience as a product owner or program manager

Minimum 2 years' experience with Agile/SAFe framework

Minimum 4 years' experience with cloud technologies such as Azure/AWS
EY provides equal employment opportunities to applicants and employees without regard to race, color, religion, sex, sexual orientation, gender identity, national origin, protected veteran status, or disability status.