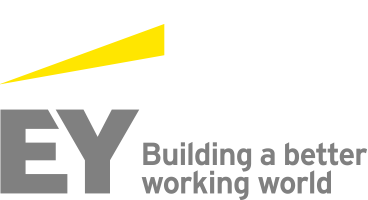 Job Information
EY

Core Business Services - Business Development - Assistant Director

in

Shanghai

,

China
Core Business Services - Business Development - Assistant Director
Core Business Services
Requisition # SHA0013D
Post Date Sep 05, 2018
Join our Core Business Services (CBS) team and you will help support the important business enablement functions that keep our organization running strong. As a CBS professional, you will work across teams to provide the knowledge, resources and tools that help EY deliver exceptional quality service to our clients, win in the marketplace and support EY's growth and profitability. Major teams within CBS include Finance, Information Technology, Human Resources, Enterprise Support Services, Brand Marketing and Communications, Business Development, Knowledge and Risk Management.
Join our Business Development team and you will support and execute go-to-market business development and marketing strategies. As a Business Development professional, you'll work with account teams to build relationships with our clients, drive new business and build revenue growth.
With so many offerings, you have the opportunity to develop your career through a broad scope of engagements, mentoring and formal learning. That's how we develop outstanding leaders who team to deliver on our promises to all of our stakeholders, and in so doing, play a critical role in building a better working world for our people, for our clients and for our communities. Sound interesting? Well this is just the beginning. Because whenever you join, however long you stay, the exceptional EY experience lasts a lifetime.
Responsibilities
Priority Account
· Support the GCSP in the efforts to develop the account strategy and plan, co-lead such efforts by developing high-value "breakthrough" ideas.
· Identify and establish key relationship with different buying influences, including but not limited to account executives and necessary external influences from government, business partners and intermediaries etc.
· Maintain and develop account relationship together with GCSP and account team, secure and manage organization resources to be properly deployed and match client business needs.
· Manage the sales process for the portfolio of strategic opportunities in the account from opportunity identification to deal closing.
· Participate in pricing and contractual arrangements; support GCSP to decide appropriate service team and fees.
· Coach the account team regarding the account management activities, including the account management system and tools.
New Revenue Pursuits
· Responsible for business development strategy and plan on assigned geographic regions.
· Co-lead with partners to executive the BD plans from opportunity identification to deal closing.
· Focus on major targets in assigned region and create CH1 or CH2 service opportunities. Support organization branding events such as EOY and Milestone where applicable.
Requirements
BDE Qualifications and Working routine
· Outstanding business sense and market savvy on local markets. Minimum 8 year working experience in a reputable business and/or government organization.
· Extensive and proven business and government working background and relationship network are specially valued.
· Excellent interpersonal and communication skills.
· Basic knowledge of professional services and working experience in a reputable professional service organization is a plus.
· Self-starter and willing to travel frequently.
· Team player and report to office managing partner (OMP).
· Good command of written English.
BDE的职位描述
针对关键客户:
· 与合伙人共同致力于开发高附加值的客户战略和计划
· 识别和建立和维护核心客户关系,包括政府/商业/中介等
· 结合并合理利用公司客户资源,尽力配合客户的业务需求
· 管理销售全过程,并识别出其中更多的战略机会
· 参与合同报价,协助合伙人确认服务的团队和收费
· 对管理客户行为进行指导,包括账户管理系统和工具等
针对新客户开拓:
· 负责区域内的业务发展战略和计划
· 与合伙人共同实施业务发展计划的全过程
· 重点开拓所在区域的主要客户,发现审计及咨询服务的生意机会
· 支持公司品牌推广活动等
任职要求:
· 对当地市场有出色的商业意识和悟性
· 在知名企业或政府机构中至少8年以上工作经验
· 有较强的商业工作背景和政府关系网络者优先考虑
· 优秀的人际交往和沟通能力
· 对专业服务机构和事务所有基本认识和从业经验者优先考虑
· 自我驱动,能适应出差
· 团队合作
· 良好的英文读写能力
HR Number: 85232