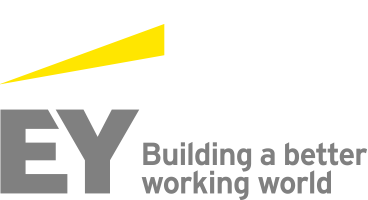 Job Information
EY

Consultant/Senior Consultant, Valuation Modelling and Economics (Plant & Equipment Valuation)

in

Sydney

,

Australia
Consultant/Senior Consultant, Valuation Modelling and Economics (Plant & Equipment Valuation)
Strategy and Transactions
Requisition # SYD0046P
Post Date Nov 02, 2020
The Covid-19 pandemic is creating seismic challenges around the world. Our purpose, to build a better working world, has never been more important. Life at EY has been transformed dramatically but our strong culture of flexible and remote working has helped EY people navigate new ways of working and remain connected with each other and our clients.
A better working world truly starts with the people at EY who are building it every day. Now more than ever we need talented people from diverse backgrounds to help our clients navigate the complexities of this Transformative Age: people with the passion, curiosity and drive to make things better.
EY's Strategy and Transactions (SaT) division offers corporate, government and private equity clients' professional transaction advice and services, from the strategic analysis phase of the transaction lifecycle, through to deal execution, and transaction integration. The goal is to help EY clients achieve their best capital performance, deliver value to their stakeholders and meet their strategic objectives.
The opportunity
We are looking for a Consultant or Senior Consultant for the Valuation Modelling and Economics (Plant & Equipment Valuation) team based in either our Sydney or Brisbane office.
In this role you will focus on our Plant & Equipment valuation services, working in our team to carry out asset valuations for a blue-chip portfolio of clients. As a Plant & Equipment valuation professional you'll help global organisations make strategic decisions by providing responsive, objective advice in a range of situations, often around live transactions.
This role includes regular interstate travel.
Your key responsibilities
Prepare valuation models and reports for various types oftangible fixed assets and plant and equipment asset classes

Prepare market research across various industries andasset types in order to estimate replacement costs and market values and toassess changes in technology

Analyse financial and other information in relation to ourclients

Liaise with clients regarding business performance andprospects and understanding key valuation drivers

Stay abreast of current business and economic developmentsrelevant to the client's business

Use current technology and tools to provide assetmanagement insights

Foster an efficient, innovative, and team-oriented workenvironment
Skills and attributes for success
Good interpersonaland client relationship skills

High personal driveand motivation to succeed in a growing team with lots of opportunities

Strong reportwriting and research skills

Proficient inworking with Microsoft Excel and Power Point (experience in working withPowerBI or other data analytics packages would also be viewed favourably)

Prior experience(commercial/management/asset management) in asset intensive industries such asmining, oil and gas, or power and utilities will also be considered

Ability to managemultiple commitments and stakeholders
Ideally, you'll also have
A relevant tertiaryqualification is ideal but not essential. Relevant qualifications includeEngineering, Property and Construction, Commerce or Finance

Priorcorporate or professional services experience will be advantageous

Strongnumerical and analytical skills and a sound grasp of financial accounting

Demonstrationof interpersonal and client relationship skills

Keeninterest in plant and machinery with prior valuation, cost estimating,data analytics, and/or asset management experience being advantageous
What working at EY offers
We offer a competitive remuneration package where you'll be rewarded for your performance. In addition, our comprehensivepackage can be tailored to your individual needs, to give you the freedom to manage your role in a way that's right for you. This includes;
a variety of flexibleworking and leave arrangements

personalisedincluding coachingand support to help you build your career and access to formal learning so youcan develop the skills you'll need to thrive in the future

arange of tools and benefits to guide and support your health and wellbeingthroughout your entire EY career
About EY
At EY, we hold a collective commitment to foster an environment where all differences are valued and respected, practices are equitable and everyone experiences a sense of belonging. Through our inclusive leadership behaviours, a variety of internal networks, flexible working and mentoring programs, you will have the support and flexibility to build an exceptional career.
or phone+61 3 8650 7788.
We understand the importance of social distancing at this time so our recruitment and onboarding process will be managed virtually so we can continue to prioritise the safety and wellbeing of EY people, clients, guests and the broader public.
Theexceptional EY experience. It's yours to build. ​
Apply now.
The preferred applicant will be subject to employment screening by EY or by their external third party provider.
© 2020 Ernst & Young Australia. All Rights Reserved. Liability limited by a scheme approved under Professional Standards Legislation.