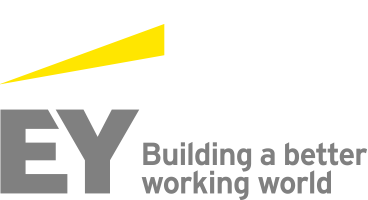 Job Information
EY

Executive Assistant, Port Jackson Partners

in

Sydney

,

Australia
Executive Assistant, Port Jackson Partners
Core Business Services
Requisition # SYD0045K
Post Date Sep 13, 2020
There is no business-as-usual here! This is a truly unique opportunity for an exceptional Executive Assistant to join EY Port Jackson Partners at the beginning of our journey as we build a Tier 1 strategic advisory practice with EY in Oceania.
The Covid-19 pandemic has changed some aspects of our way of working, but our strong culture of flexible and remote working has helped EY Port Jackson Partners navigate this change and remain connected with each other and our clients.
The opportunity
Working closely with the Managing Partner and Head of People & Culture for EY Port Jackson Partners, you will play a key role in business admin and executive support. For an Executive Assistant with experience working in smaller organisations, this role offers the advantages of a small firm alongside a large firm - the history and reputation of a leading boutique strategy practice, now with access to exciting opportunities as part of the global EY network.
Your key responsibilities:
Provide a high level of executive assistanceto the Managing Partner and Head of People & Culture

Intense diary management, prioritisingactivities and responding to rapidly changing needs

Email correspondence and document formatting

Manage emails, schedule, diary and preparationof meetings

Build relationships with key stakeholders(within EY PJP and externally)

Assist with planning and organising eventswhen required

Activelyengage with a work culture and fantastic group of people who foster andencourage intelligence, curiosity, hard work, good humour, respect, collegialsupport, fun and enthusiasm
Skillsand attributes for success
5years of experience in a similar EA role, ideally having supported asenior leader in a firm; experience of and appreciation for the challengesof a smaller organisation

Outstandingprofessional maturity, particularly with regard to confidentiality andintegrity in managing sensitive information and communication

Highlyproficient across all MS Office based applications

Flexiblestyle, with the confidence to work independently and also in a highlycollaborative way, as required

Aclear communication style, with outstanding written and verbalcommunication

Highlyorganised and resourceful

Adaptableand able to adjust to changing priorities and requirements

Self-driven,able to use your initiative to find information that may not be readilyavailable

Attentionto detail is key, as high-quality analysis and focus on details is thefoundation of our work - for our clients and for our practice
What workingat EY Port Jackson Partners offers
We offer a competitive remuneration package where you will be rewarded for your performance. We are also pleased to offerflexible working and leave arrangements and a range of tools and benefits to support your health and wellbeing, in addition to outstanding learning and development opportunities.
About EY Port JacksonPartners
EY Port Jackson Partners formed in June 2020 when Port Jackson Partners, a leading Australian boutique strategy consulting firm, joined EY as part of its vision to build a global Tier 1 Strategy practice. Our focus for over 30 years has been on serving Boards, CEOs and senior executives across the public and private sectors with advice to solve their most complex issues. Our practice now includes around 70 people working across Sydney, Melbourne and Brisbane.
This role is based in Sydney and offers flexibility for part-time or full-time hours.
​
Apply now.
The preferred applicant will be subject to employment screening by EY or by their external third party provider
© 2020 Ernst & Young Australia. All Rights Reserved. Liability limited by a scheme approved under Professional Standards Legislation.
The preferred applicant will be subject to employment screening by Ernst & Young or by their external third-party provider.