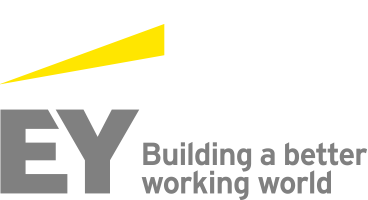 Job Information
EY

Manager - Reward, People Advisory Services

in

Sydney

,

Australia
Manager - Reward, People Advisory Services
Tax
Requisition # SYD00489
Post Date Nov 30, 2020
The Covid-19 pandemic is creating seismic challenges around the world. Our purpose, to build a better working world, has never been more important. Life at EY has been transformed dramatically but our strong culture of flexible and remote working has helped EY people navigate new ways of working and remain connected with each other and our clients.
A better working world truly starts with the people at EY who are building it every day. Whilst our recruitment activity has slowed, we are always interested in connecting with talented people from diverse backgrounds to consider for future opportunities that may arise within our People Advisory Services team.
Theopportunity
Our People Advisory Services practice continues to grow and we are always interested in speaking with talented individuals with backgrounds covering Reward and Remuneration to consider for future opportunities.
EY's People Advisory Services (PAS) believes a better working world is helping our clients harness their people agenda — the right people, with the right capabilities, in the right place, for the right cost. Our professionals focus on strategic talent initiatives connected to Transformations, Mobile Talent, Transactions & Workforce Enablement with companies of all sizes, life cycles, and complexities. Learn more about PAS here -
Yourkey responsibilities
Managers in our Reward team will:
Leadteams and liaise with clients across jurisdictions to support companies withtheir people agenda; design and implement innovative reward, recognition andperformance approaches

Delivercomprehensive and pragmatic advice through technical excellence in one or moreof the following competencies:

Executiveremuneration : Review and re-design executive rewardarrangements (including structure, mix and quantum) to reflect accountabilitiesand to align with company performance and risk management profiles

Transformationalreward: Review, re-design and implement changes towhole of workforce reward structures and practices

Equity& Legal: Implement incentive plans in addition tosupporting boards and management with their Annual General Meetings, reportingand market disclosures, providing legal advice on CEO/executive contracts andtermination arrangements, corporate transactions, IPOs and CorporationsAct/Listing Rules compliance

Managegroup behaviours, staff expectations and in identifying skill, knowledge andperformance gaps and problem solving in relation to these issues
Skillsand attributes for success
We are interested in learning more about you if you have experience in:
Extensiveexperience and deep technical knowledge in at least one of the above rewardcompetencies

Abachelor's degree in accounting, law, business/commerce, finance, humanresources psychology, statistics

Excellenttime and people management capabilities

Abilityto remain focused and productive in a fast-paced environment
Ideally,you'll also have
Provenconsulting experience in one or more of the above competencies

Experienceliaising with Board members and Executives of ASX listed organisations

Stronganalytical and financial modelling skill
Whatworking at EY offers
We offer a competitive remuneration package where you'll be rewarded for your performance. In addition, our comprehensive package can be tailored to your individual needs, to give you the freedom to manage your role in a way that's right for you. This includes;
a variety of flexible working and leavearrangements

personalised includingcoaching and support to help you build your career and access to formallearning so you can develop the skills you'll need to thrive in the future

a range of tools and benefits to guide and supportyour health and wellbeing throughout your entire EY career
AboutEY
At EY, we hold a collective commitment to foster an environment where all differences are valued and respected, practices are equitable and everyone experiences a sense of belonging. Through our inclusive leadership behaviours, a variety of internal networks, flexible working and mentoring programs, you will have the support and flexibility to build an exceptional career. Read more about .
EY is committed to making reasonable adjustments to provide a positive, barrier-free recruitment process for people with disability. If you require any adjustments to the recruitment process in order to equitably participate, we encourage you to advise us at the time of application via or phone +61 3 8650 7788.
We understand the importance of social distancing at this time so our recruitment and onboarding process will be managed virtually so we can continue to prioritise the safety and wellbeing of EY people, clients, guests and the broader public.
The exceptional EY experience. It's yours tobuild. ​
Applynow.
The preferred applicant will be subject to employment screening by EY or by their external third party provider. Regarding this role, the minimum salary is AUD 120,000 including 9.5% superannuation.
© 2020 Ernst & Young Australia. All Rights Reserved. Liability limited by a scheme approved under Professional Standards Legislation.