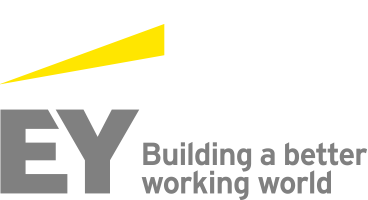 Job Information
EY

Manager/Senior Manager, Indirect Tax (GST)

in

Sydney

,

Australia
Manager/Senior Manager, Indirect Tax (GST)
Tax
Requisition # SYD0046J
Post Date Oct 29, 2020
The Covid-19 pandemic is creating seismic challenges around the world. Our purpose, to build a better working world, has never been more important. Life at EY has been transformed dramatically but our strong culture of flexible and remote working has helped EY people navigate new ways of working and remain connected with each other and our clients.
A better working world truly starts with the people at EY who are building it every day. Now more than ever we need talented people from diverse backgrounds to help our clients navigate the complexities of this Transformative Age: people with the passion, curiosity and drive to make things better.
The opportunity
Our Indirect Tax team is growing and expanding quickly and we are looking for highly motivated and dynamic Managers and Senior Managers who are specialists in GST to join our Indirect Tax team.
About EY Indirect Tax
Globally, nationally, and locally, EY is a leading provider of tax services. Our credentials are unmatched and remain the reason our firm is considered the "firm of choice" for tax. We are also the only Big Four firm with a separate business unit focused solely on the financial services industry (known as "FSO"). Given this, our Indirect Tax teams comprise a specialist FSO team, servicing our clients in the financial services industry, and a core Indirect Tax team, both of which are experiencing rapid growth and are seeking exceptional talent to join us.
Your key responsibilities
In your role as a Manager/Senior Manager you will:
Manage a client base andprovide technical advice on how to manage their indirect tax risk andcompliance obligations

Understand, develop anddemonstrate the latest technology and how this can be used to solve indirecttax problems.

Work with sophisticatedtechnology and data analytics tools to help clients automate complianceprocesses including data interrogation to identify indirect tax risks andopportunities

Have a detailedunderstanding of the ATO's Justified Trust approach and ATO expectations underthis program. Be highly competent in the understanding and management of bothATO GST SAR's and CAR's

Significant opportunities tolead projects aimed at improving taxpayers indirect tax profile.

Address a wide range ofissues and problems to assist our clients meet their indirect tax obligationsaround the globe

Help leading financialservices organisations to identify risk areas and sustainable planningopportunities for indirect taxes throughout the tax life cycle

Seek out new business usingexisting networks as well as identifying new opportunities to reduce theindirect tax impost for your existing clients
About you
We're looking for people with the following experience:
Substantialindirect tax experience within a Big 4 or mid-tier accounting firm, law firm orTop Tier business consultancy environment is preferable

Strong technicaltax skills in the field of indirect tax, principally GST

Strong client andteam management skills

Ability to clearlydemonstrate leadership skills in regards to market facing initiatives, clientdelivery and staff development.

Strong analyticaland research skills

Excellent timemanagement; being able to work with a number of different clients and internalstakeholders

Ability to remainfocused and productive in a fast paced environment
Ideally, you'll also have
Experience intax digital technologies and data visualisation tools such asPower BI, TableauRPA, and specialist GST Software
What working at EY offers
We offer a competitive remuneration package where you'll be rewarded for your performance. In addition, our comprehensivepackage can be tailored to your individual needs, to give you the freedom to manage your role in a way that's right for you. This includes;
A variety of flexible working and leave arrangements

Personalisedincluding coaching and support to help you build your career and access to formal learning so you can develop the skills you'll need to thrive in the future

A range of tools and benefits to guide and support your health and wellbeing throughout your entire EY career
About EY
At EY, we hold a collective commitment to foster an environment where all differences are valued and respected, practices are equitable and everyone experiences a sense of belonging. Through our inclusive leadership behaviours, a variety of internal networks, flexible working and mentoring programs, you will have the support and flexibility to build an exceptional career. Read more about.
EY is committed to making reasonable adjustments to provide a positive, barrier-free recruitment process for people with disability. If you require any adjustments to the recruitment process in order to equitably participate, we encourage you to advise us at the time of application viaor phone+61 3 8650 7788.
We understand the importance of social distancing at this time so our recruitment and onboarding process will be managed virtually so we can continue to prioritise the safety and wellbeing of EY people, clients, guests and the broader public.
The exceptional EY experience. It's yours to build. ​
Apply now.
The preferred applicant will be subject to employment screening by EY or by their external third party provider.
© 2020 Ernst & Young Australia. All Rights Reserved. Liability limited by a scheme approved under Professional Standards Legislation. Regarding this role, the minimum salary is $107,500 including 9.5% superannuation.
#LI-EYBMS