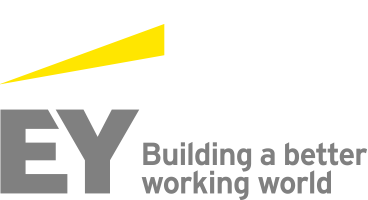 Job Information
EY

Senior Consultant, Data & Analytics, Technology Consulting

in

Sydney

,

Australia
Senior Consultant, Data & Analytics, Technology Consulting
Consulting
Requisition # SYD0045P
Post Date Nov 05, 2020
The Covid-19 pandemic is creating seismic challenges around the world. Our purpose, to build a better working world, has never been more important. Life at EY has been transformed dramatically but our strong culture of flexible and remote working has helped EY people navigate new ways of working and remain connected with each other and our clients.
A better working world truly starts with the people at EY who are building it every day. Now more than ever we need talented people from diverse backgrounds to help our clients navigate the complexities of this Transformative Age: people with the passion, curiosity and drive to make things better.
Theopportunity
We are looking for a Senior Consultant / Manager within the Technology Consulting – Data and Analytics team in our Sydney office.
EY DnA is the data and advanced analytics capability within EY Asia-Pacific, with over 500 specialist employees working across multiple industry sectors.
We implement information-driven strategies and systems that help grow, optimize and protect client organizations. We go beyond strategy and provide end to end implementation of real-life data environments and have some of the best architects, project managers, business analysts, data scientists, big data engineers, developers and consultants in the region.
Your keyresponsibilities
Work closely with senior stakeholders(both internal and external) to understand their business requirements toidentify their challenges with data that can be addressed using variousAnalysis techniques

Workcollaboratively with clients, establishing a business-driven vision forthe future of their IT systems, processes and infrastructure through the applicationof leading practices and improving their capabilities

Actively participate and lead salespursuits and business development opportunities for wider data andanalytics projects

Be able to clearly explain data andanalytics strengths and weaknesses to both technical and senior businessstakeholders

Develop and maintain strong effectiveworking relationships with key management personnel and internal clientbase including data engineers, BA's and directly with the services/businesses

Be a part of a culture that focuses ondelivering excellence for our clients and work with an awesome team ofpeople to work with and access to cutting edge technologies.

Present data in graphs, charts, tables,etc. and designing and developing relational databases for collecting data

Keep a track of trends, patterns andcorrelation in case of complex data sets

Be involved in all aspects of theProject life-cycle, including Strategy, Road-Mapping, Architecture andImplementation in order to gain maximum exposure to set you up for asuccessful consulting career
Skills andattributes for success
We're looking for people with strong Consulting experience. You will need passion for a career in data analytics, where you will provide a consultative service on a variety of data driven decision making projects within a fast-passed consulting environment.
Experienced in delivering modern data platformsolutions, data governance, architecture frameworks and processes

Experienced in delivering modern dataplatform solutions, data governance, architecture frameworks and processes

Proven track record in either consultingin a data/information modelling environment in any government departmentis a plus

Previous experience with various toolsand technologies for big data

Good understanding and experience withthe traditional data warehouse architecture principles

Ability to lead a team and collaboratewith other business units

A good team player who shows flexibilityand a pro-activeness to deliver on relevant outcomes

Exposure to data / data environments /databases / large data sets

Strong problem solver, someone unhappywith the status quo

Analytical mind set / someone thatchallenges assumptions

Knowledge and experience in end-to-endproject delivery, either traditional SDLC or agile delivery methodologies(or hybrid approaches)

Exceptional communication, documentationand presentation skills

Prior Big4 Consulting experience ishighly desirable
Ideally,you'll also have
Experience in engaging with bothtechnical and non-technical stakeholders

Strong consulting experience andbackground, including engaging directly with clients

Experience in a delivery role onBusiness Intelligence, Machine Learning, Statistical Modelling,Data Warehousing,Big Data or analytics projects
What working at EY offers
We offer a competitive remuneration package where you'll be rewarded for your performance. In addition, our comprehensive package can be tailored to your individual needs, to give you the freedom to manage your role in a way that's right for you. This includes;
avariety of flexible working and leave arrangements

personalised including coaching andsupport to help you build your career and access to formal learning so youcan develop the skills you'll need to thrive in the future

a rangeof tools and benefits to guide and support your health and wellbeingthroughout your entire EY career
About EY
At EY, we hold a collective commitment to foster an environment where all differences are valued and respected, practices are equitable and everyone experiences a sense of belonging. Through our inclusive leadership behaviours, a variety of internal networks, flexible working and mentoring programs, you will have the support and flexibility to build an exceptional career.
EY is committed to making reasonable adjustments to provide a positive, barrier-free recruitment process for people with disability. If you require any adjustments to the recruitment process in order to equitably participate, we encourage you to advise us at the time of application via
We understand the importance of social distancing at this time so our recruitment and onboarding process will be managed virtually so we can continue to prioritise the safety and wellbeing of EY people, clients, guests and the broader public.
The exceptional EY experience. It's yours to build. ​
Apply now.
Regarding this role, the minimum salary is A$90,000 including 9.5% superannuation.
#LI-ANALYTICS
The preferred applicant will be subject to employment screening by EY or by their external third party provider.
© 2020 Ernst & Young Australia. All Rights Reserved. Liability limited by a scheme approved under Professional Standards Legislation.