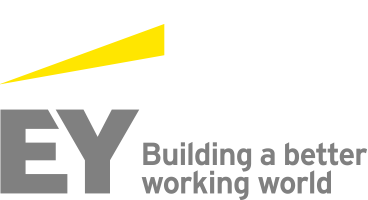 Job Information
EY

Senior Manager, Risk Data, Reporting and Transformation

in

Sydney

,

Australia
Senior Manager, Risk Data, Reporting and Transformation
Consulting
Requisition # SYD004CC
Post Date Feb 11, 2021
We are looking for a senior level professional to join our Financial Services Risk Management service line, based in our Sydney office on a flexible full-time basis.
As part of our Risk Data, Reporting and Transformation team you will play a critical role in leading a portfolio of clients and delivering data risk management as well as regulatory reporting solutions for financial institutions. Our team brings together risk management specialists and data practitioners who specialise in:
'Data Risk': data as an enterprise asset

'Risk Data': data as a risk management enabler
The purpose of this role is to develop and maintain long-term relationships and networks, build and maintain high performing teams, generate new business and lead sales pursuits, and lead client engagements to deliver quality results. Our clients are primarily banks, and we also provide consulting services in regulatory reporting and data risk management for other capital markets participants, asset managers, insurance and superannuation companies.
Your key responsibilities
Lead large scale engagements and deliver high-quality client solutions

Lead, manage and develop high performing and diverse teams

Work collaboratively with our account teams, business and technology consulting teams, on all aspects of reporting and data risk management, across design, implementation, operation and review activities, including but not limited to:

Governance, frameworks and operating models

Regulatory reporting solutions and processes

End-to-end data lifecycle management

Data quality management capabilities

Risk data analytics and visualisation

Risk and control assurance

Maintain strategic relationships with target account's risk and data offices, as well as regulatory reporting functions, focusing on leadership team

Drive the identification and generation of business opportunities for EY

Lead proposals and create tailored offerings and solutions, leveraging our EY global network

Create innovative, tailored and practical insights for clients, contributing to EY thought leadership

Depth of experience in risk consulting with in internal and/or external clients (e.g. reporting, risk governance and management, risk strategy/appetite, risk identification, modelling, controlling etc.)

Experience in program, project and change management, service delivery, strategic decision making, executive reporting and monitoring

Up to date knowledge of the regulatory environment impacting our clients as it relates to data management and reporting, which may include:

Basel III Reforms and other prudential requirements (e.g. APS/ARS 220)

Data Risk Management (CPG235, RPG 702)

Risk data aggregation and reporting (BCBS 239)

APRA reporting (statistical and prudential)

Financial Crime Regulatory reporting (e.g. IFTI, TTR, SMR…)

ASIC reporting (e.g. DDO, IDR, Complaints…)

Industry data initiatives, such as Open Banking or Comprehensive Credit Reporting (data provision and data ingestion)

Deep understanding of regulatory expectations and risk management functions to define transformative end-to-end solutions

Innovative, solution oriented with the ability to understand a problem and tailor a practical resolution

Successful business development skills in shaping and winning client proposals and generating sales

Strong written and verbal communication skills for report writing, industry studies and client presentations

Inspiring and authentic leader who supports their team's career development
Ideally, you'll also have
Relevant recent Big 4 experience in winning and leading major projects

Experience working within, or as a consultant for, the Banking and Capital Market sector at a retail, commercial or investment bank

Relevant professional qualifications or academic records in the relevant field
What we offer
: We'll provide the tools and flexibility, so you can make a meaningful impact, your way

: personalised career development including coaching, experiences andformal learning so you'll develop the mindset and skills you'll need to thrive in the future

: You'll be embraced for who you are and empowered to use your voice to help others find theirs
At EY, you'll be rewarded and recognised based on your performance and our comprehensivepackage can be tailored to your individual needs.
We hold a collective commitment to foster an environment where all differences are valued and respected, practices are equitable and everyone experiences a sense of belonging. If you require any adjustments to the recruitment process in order to equitably participate, we encourage you to advise us at the time of application viaor phone+61 3 8650 7788 (option 1).
We understand the importance of social distancing at this time so our recruitment and onboarding process may be managed virtually so we can continue to prioritise the safety and wellbeing of EY people, clients, guests and the broader public.
The exceptional EY experience. It's yours to build.
EY | Building a better working world
The preferred applicant will be subject to employment screening by EY or by their external third party provider.
© 2021 Ernst & Young Australia. All Rights Reserved. Liability limited by a scheme approved under Professional Standards Legislation.
#LI-EYOceania