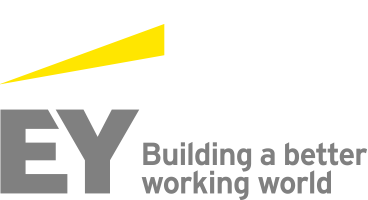 Job Information
EY

Senior Manager/Director Financial Services Risk Management: Product Design & Distribution

in

Sydney

,

Australia
Senior Manager/Director Financial Services Risk Management: Product Design & Distribution
Consulting
Requisition # SYD00448
Post Date Aug 11, 2020
The Covid-19 pandemic is creating seismic challenges around the world. Our purpose, to build a better working world, has never been more important. Life at EY has been transformed dramatically but our strong culture of flexible and remote working has helped EY people navigate new ways of working and remain connected with each other and our clients.
A better working world truly starts with the people at EY who are building it every day. Now more than ever we need talented people from diverse backgrounds to help our clients navigate the complexities of this Transformative Age: people with the passion, curiosity and drive to make things better.
The opportunity
We are looking for Senior Manager and Director roles within the Financial Services Risk Management team in our Melbourne and/or Sydney office.
If you're a high energy professional wanting to be part of something bigger, seeking to accelerate your career and learn first-hand from some of the industry's most seasoned practitioners - we'd appreciate a confidential conversation with you.
We wish to attract, invest in and reward self-starters who'll drive their own career while sharing the journey with others. These roles are offered on a flexible full-time or part-time basis.
Our specialist practice is a trusted board and management adviser to Australia's largest Financial Services organisations. For over 15 years our dedicated team has been providing strategic and regulatory solutions on the most significant and sensitive matters in the Australian market.
Your key responsibilities
As a Senior Manager / Director, you'll play a pivotal role in our Conduct and Regulatory Compliance team. Your role will be to lead a portfolio of clients and deliver multiple engagements across the conduct and compliance agenda, with a focus on product design and distribution obligations, leveraging EY's global network of financial services sector and risk consulting professionals. We'll give you the platform to professionally flourish as you:
Leadand develop our committed, capable and fun team

Buildtrusted relationships with senior financial services executive, theirregulators and advisers

Refineyour sense of enquiry on some of the market's most complex andhigh-profile matters

Perfectyour communication skills when distilling complex investigations andremediations for an executive audience

Takea sense of pride that your work is playing a key role in keeping ourcommunities safe and ensuring that misconduct is prevented

Embracethe value of a diverse workplace and our collective capability that webelieve sets us apart

Appreciatethe importance of discretion in protecting the market sensitiveinformation you'll be privy to
For business development, you will:
Lead proposals andcreating tailored offerings, and taking them successfully to our clientsleveraging our global network

Lead theidentification and generation of potential business opportunities for EY

Direct pursuits fornew client opportunities and growing existing valued relationships

Draw on your knowledgeand experience to create practical and innovative insights for clients,contributing to EY thought leadership
On engagements, you will:
Manage teams, as wellas senior client stakeholders and be responsible for delivering highquality results and generating effective and impactful solutions

Provide focused andsupportive leadership and training to your teams

Be responsible forensuring all engagement are planned and delivered within budget and ontime

Deliver engagements inline with our values and commitment to quality, consistently drivingprojects to completion and ensuring that work is of high standard
Within the risk practice you will:
Establish, maintainand strengthen all internal and external relationships

Develop people througheffectively supervising, coaching, mentoring, and leading peopleinitiatives to empower high performing teams
Skills and attributes for success
University bachelor's degree

8+ years financial services or professionalservices experiences

Experience managing talented professionals

A methodical problem solver with a pragmaticoutlook and demonstrable commercial acumen

Knowledge and experience of Risk Consulting.Relevant recent Big 4 experience in winning and leading projects withrecognised financial services organisations will be an advantage. Thisideally should be complemented by employment experience within thefinancial services sector

Previous product design and distributionexperience, which may include:

Management of risk through the productlifecycle in-line with regulatory expectations

Experience in the design, development andreview of products

Overseeing and the review of productdistribution channels

Product remediation would be advantageous
Ideally, you'll also have
A sense of enquiry and professional scepticism

Strongcommunication skills, both written and verbal

Strong emotional intelligence
What working at EY offers
We offer a competitive remuneration package where you'll be rewarded for your performance. In addition, our comprehensivepackage can be tailored to your individual needs, to give you the freedom to manage your role in a way that's right for you. This includes;
a variety of flexibleworking and leave arrangements

personalisedincluding coachingand support to help you build your career and access to formal learning so youcan develop the skills you'll need to thrive in the future

arange of tools and benefits to guide and support your health and wellbeingthroughout your entire EY career
About EY
At EY, we hold a collective commitment to foster an environment where all differences are valued and respected, practices are equitable, and everyone experiences a sense of belonging. Through our inclusive leadership behaviours, a variety of internal networks, flexible working and mentoring programs, you will have the support and flexibility to build an exceptional career.
or phone+61 3 8650 7788.
We understand the importance of social distancing at this time so our recruitment and onboarding process will be managed virtually so we can continue to prioritise the safety and wellbeing of EY people, clients, guests and the broader public.
Theexceptional EY experience. It's yours to build. ​
Apply now.
The preferred applicant will be subject to employment screening by EY or by their external third-party provider.
© 2020 Ernst & Young Australia. All Rights Reserved. Liability limited by a scheme approved under Professional Standards Legislation.