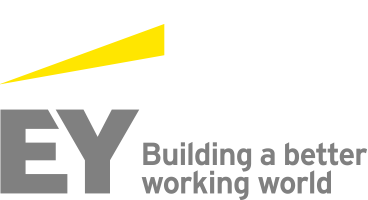 Job Information
EY

Deal Solution Designer

in

Taguig City

,

Philippines
Deal Solution Designer
Core Business Services
Requisition # TAG00186
Post Date Jan 11, 2021
Technology SolutionDesigner - Assistant Director
EY is a global leader in assurance, tax, transaction and advisory services. Technology is at the heart of what we do and deliver at EY. Technology solutions are integrated in the client services we deliver and are key to our innovation as an organization.
Fueled by strategic investment in technology and innovation, Client Technology seeks to drive growth opportunities and solve complex business problems for our clients through building a robust platform for business and powerful product engine that are vital to innovation at scale. As part of Client Technology, you'll work with technologists and business experts, blending EY's deep industry knowledge and innovative ideas with our platforms, capabilities, and technical expertise. As a catalyst for change and growth, you'll be at the forefront of integrating emerging technologies from AI to Data Analytics into every corner of what we do at EY. That means more growth for you, exciting learning opportunities, career choices, and the chance to make a real impact.
The opportunity
As an EY Global Managed Services – Technical Solution Designer (TSD), you directly help EY & clients with a highly efficient, optimised and precise deal proposal to transition, manage & transform their business.
You will primarily have 3 responsibilities:
· 1. Client Interaction: As a trusted advisor, you will harvest requirements from the client and translate these into a solution that meets the objectives and deal principles agreed with the client. You will define the deal scope & overall proposal with close consultation & diligence with the Global Managed Services solution architect. You would do so by leveraging upon your technical knowledge, experience & deep understanding of both – project scope & EY's technology (Client Technology) capabilities/products. You are a technical leader, serving as a liaison among business partners, delivery leadership and project stakeholders.
· 2. Deal shaping: This is critical role in the deal architecture & solution design lifecycle cutting across all deal development phases. TSDs are technical leaders with strong understanding of technology and ability to apply it to drive business outcomes. TSDs will provide guidance for the solution & deal definition, architectural thought leadership, ascertain technical delivery possibilities & costs involved for the top critical business solution implementations - based on various available EY Client Technology products, tools & processes.
· 3. Technical proposal development by working with a wide variety of internal stakeholders namely product owners (CT Technology Officers and product managers), Offering Owners (in the Service Lines), CT Delivery teams and service line delivery and GDS (Global Delivery Services). The Technical Solution Designer is involved in pre-sales, envisioning, design and development of the deal solution with a broad focus around managed services for the enterprise, industry, platform and solutions. In a cloud first world the TSD plays a vital role in proposing the right cloud solutions along with identifying the implementation possibilities of existing EY products, thereby helping customers as well as EY get better results out of their managed services investments.
· This is a great opportunity to join an extremely innovative team of specialists where your knowledge and expertise is valued.
Your keyresponsibilities
Provide thought leadership of an EnterpriseArchitecture specialist with the service line sales/business teams during dealdevelopment, pursuit & close phases.

Having deep understanding of EY 'Global ManagedServices' drivers, products, tools & processes to stitch the right solutionthat delivers managed services to clients

Hands on in creating E2E solution architecturewith an alignment with overall EA and IT Roadmap of specific clients.

Bringing the outside in approach, ensure anobjective analysis and provide actionable recommendation in the form ofunderpinned solutions.

Current As-is Architecture as well as TransitionArchitecture and roadmap steps to reach the Target Architecture (i.e. movingfrom On-premise to Cloud hosting, moving from current "monolithic" architectureto micro-service architecture).

Applying TOGAF and SAFe principles todeal/solution architecture design.

The TSD must be able to integrate allarchitecture disciplines (Business Data, Application, Integration, Technology,and Security), following TOGAF.

Understand the impact of (emerging) technology,and when this will have impact in what form and how does the business and ITcapture that value (translation of potential and impact).

Identify ways to reduce costs and bringingefficiencies through strong expertise and working knowledge of EY's technical& business architecture

Enable Segment Architects and help with reviewsthrough the Architecture Review Board as required.

Pro-actively contribute to the development of theArchitecture community and be an ambassador for good Architecture. Assist inonboarding new architects.

Maintain relationships with relevant delivery /competence centre teams and actively ensure that implemented solutions followthe (approved) designs, not only during a project but during the entireapplication life cycle.

Pro-actively contribute to the development of theArchitecture community and be an ambassador for good Architecture. Assist inonboarding new architects.

Interact with stakeholders on architecture issuesand strategic improvements where such expertise is required.

Coach detailed designers and business analysts(etc) during their design work.

Ensure projects solution architecture isdocumented using the templates, Architecture tooling and conforms to standards(incl IRM, TOE, etc) and utilizes the available reference models.

Actively work to identify, communicate, mitigateand resolve architecture issues and risks. In case solutions cannot be 100%compliant with standards proactively seek input from the relevant function inorder to obtain step-out approval.

Help shape RFP responses and bring in incisiveinsights from Tech experience.

Collaborate with Service Delivery Managers andtechnology product managers to "handover" detailed solution plans after dealclosure.
Skills and attributesfor success
Must be able to work effectively within amatrix organization – balancing the needs of the Client, Service Lines, GlobalManaged Services and Client Technology organizations

Must be able to identify appropriate serviceofferings to meet the client's needs

Must make decisions, such as prioritizerelationships to develop, negotiate with clients and overcome obstaclesefficiently

Demonstrate, by example, in-depth knowledge ofthe service management industry best practices

Manage multiple teams to deliver services inalignment with customer needs with transparency to CT Managed services andclient stakeholders.

Identify, manage and resolve complex issues,preventing escalations, where possible

Manage, negotiate and resolve project riskseffectively

Toqualify for the role, you must have

BS/MS in Computer Science,Engineering, or a related field.

7-10 years of technology,business development & thought leadership.

Strong tech background –stints in deal development, architecture & strategy or being associatedwith a technology start-up.

Having worked on largescale multi-technology, data, analytics deals.

Technology all-roundexpertise – Applications, Infrastructure, Digital, Security.

Having technical / data /application / integration architecture experience.

Responding to RFPs.

Expertise on solutionwrite-up, making client presentations.

Good Communication Skillsin English both written and spoken. Ability to interact with a global audienceof customers, partners and a global team

Good business acumen withoutstanding ability in developing strategic ongoing customer relationships,gaining trust of stakeholders and respect for the company through technicalleadership.

Ability to identifytechnical risks before they occur and to develop mitigation and avoidancestrategies.

Awareness of portfoliomanagement (and the associated principles, tools and techniques).

Organized and methodical.Ability to initiate, plan and develop according to plan though coping with alevel of uncertainty and risk.

Rigorous, thorough andwith a taste for detail.

Leadership &negotiating skills and ability to drive change using influence and networking.

Ideally, you'll alsohave

Individual contributorrole, hence, should know the art of influence without authority

Strong experience inoffshore/onsite working model and working with different geographies andcultures.

Certifications and/orexperience in Agile Delivery and DevOps would be desirable.

Architecturaltraining/certifications like TOGAF or IASA is desirable.Knowledge on servicemanagement framework, especially on areas of service strategy and design (ITILV3/V4) would be an added advantage

Regular international anddomestic travel.
Whatwe look for
· A self-starter, independent-thinker, curious and creative person with ambition and passion
Whatworking at EY offers
We offer a competitive remuneration package where you'll be rewarded for your individual and team performance. Our comprehensive Total Rewards package includes support for flexible working and career development, and with FlexEY you can select benefits that suit your needs, covering holidays, health and well-being, insurance, savings and a wide range of discounts, offers and promotions. Plus, we offer:
Support, coaching and feedback fromsome of the most engaging colleagues around

Opportunities to develop new skillsand progress your career

The freedom and flexibility to handleyour role in a way that's right for you
EY is committed to being aninclusive employer and we are happy to consider flexible working arrangements.We strive to achieve the right balance for our people, enabling us to deliverexcellent client service whilst allowing you to build your career withoutsacrificing your personal priorities. While our client-facing professionals canbe required to travel regularly, and at times be based at client sites, ourflexible working arrangements can help you to achieve a lifestyle balance.
AboutEY
As a global leader in assurance, tax, transaction and advisory services, we're using the finance products, expertise and systems we've developed to build abetter working world. That starts with a culture that believes in giving you the training, opportunities andcreativefreedom to make things better.Whenever you join, however long you stay, theexceptionalEY experience lasts a lifetime.
If you can confidentlydemonstrate that you meet the criteria above, please contact us as soon aspossible.
Join us in building abetter working world .
Apply now.