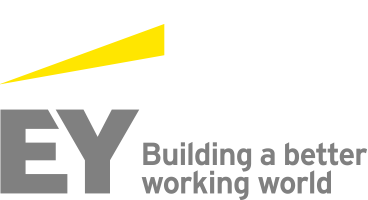 Job Information
EY

Talent Shared Services Senior Associate - Learning

in

Taguig City

,

Philippines
Talent Shared Services Senior Associate - Learning
Core Business Services
Requisition # TAG0018K
Post Date Jan 31, 2021
Job Summary:
Talent Shared Services (TSS) is a core service line within the Global Delivery Services organization, providing multiple HR support services including Recruitment support, Onboarding support, People Data Administration, Learning Administration, Cross Border Travel, Global Mobility and Performance Management support to EY member firms. TSS provides services to country, sub-area, area and global people teams and other EY stakeholders involved in HR, L&D and recruiting transactions and associated administration, reporting and people infrastructure. These services are delivered from our centres in Dalian, China; Kerala and Bangalore, India; Wroclaw, Poland; and Manila, Philippines. TSS team delivers consistent, high-quality and operationally efficient HR transactional services to EY through a globally efficient and effective network of GDS centres.
Learning Admin function is a part of the broader Talent Shared Services (TSS) and is primarily focussed towards managing end to end Learning administration for the Talent team to deliver the training in all areas across EY.
The TSS Senior Associate – The Learning Admin is responsible forEnd to End Learning administration for the Talent team to deliver the training in all areas across EY. They are also responsible to support the Deploy Admin activities as per the defined processes & procedures within the agreed service level agreements. The role is also responsible to build & maintain positive and productive relationships with other team members and customers.
Applications Used: SuccessFactors (Learning Management System), EYLeads, Service-Now
Shift : Rotational / Night Shifts
Essential Functions of the Job:
The key function of this position is to attend tofunctional inquiries/requests/transactions as assigned (including inquiries or requests via telephone or email) in accordance with established policies and procedures. Follows through on commitments and takes responsibility for results; effectively prioritizes assignments; identifies and reports barriers and issues to Supervisor. Identifies potential areas for process improvements and makes recommendations to the Supervisor.
Responsibilities:
Creating and managing Learning courses in SuccessFactors/EY Leads, based on the request received from the regional Talent Team

Creating and managing Scheduled Offering (Class), with a specific start and End date & time, Location, Instructor etc... to deliver the Course content effectively, based on the request received from the regional Talent Team

Roster Management: Managing the Registration/Cancellation for the Scheduled Offering's (Classes).

Notifying the employees through various communications (email) on the upcoming classes which they have registered for (eg: Registration notification, Joining Instruction, Leader Communication etc...)

Preparing and providing Onsite Documents which is required for the training (Rosters/Attendance sheet, Name Tag's, Table Tents)

Place order with Vendors for the Leader, Participant Course Materials & Gifts/Prize and ensure timely delivery by coordinating with Vendor contact and regional Talent team

Triggering feedback survey for the classes completed

Processing the Completion/Awarding credit for the Learners attending the Scheduled Offering (Class) based on the allocated hours of the session

Preparing and sharing the evaluation summary report for the class conducted based on the survey result provided by the participants

Providing standard Learning Reports based on the request received

Handling the Learning related queries received through Service-Now

Liaise between the Learner and the Talent team

Establish clear understanding of the EY Learning process flow and related activities

Strictly follow the Learning Admin process map, procedures and Work instructions to execute the assigned requests appropriately

Strict adherence to the defined Service Level Agreements (SLAs)

Ensure quality compliance as per the defined standard Global process model

Follows through on commitments and takes responsibility for results; effectively prioritizes assignments; identifies and reports barriers and issues to Supervisor

Responds to emails and enquires in a timely manner

Prepares and contributes to reporting as directed

Assists with GDS initiatives and other projects as assigned

Ensures GDS organizational policies and processes are followed

Management

Take responsibility to manage and assign the request flow of the assigned geography

Mould the junior resources within the team to step up to the expected level by providing adequate guidance based on the wider objective of the team and constant evaluation of the performance

Should be capable to come out with suitable workarounds to plan the resourcing in case of increase/decrease in the workflow

Should analyse the trend and make assumptions to effectively manage the resource allocation and to evaluate the service delivery feedback on a periodic basis

Operations

Ensures all new process updates are incorporated while processing transactions

Ensure Work Instructions are up to date at any given point of time.

Actively participates and completes the performance management and development plan activities

Identifies potential areas for process improvements and makes recommendations to the Supervisor

Ensure there are no deviations from the agreed process – raise change requests wherever required
Knowledge and Skills Requirements:
Good communication, interpersonal skills and customer orientation; works effectively with the team.

Should possess basic leadership skills and should have the ability to mould the junior members to rise up to the desired level.

Displays positive attitude; meets challenges and changes with an open mind, demonstrates commitment to the job

Should be well structured and should essentially possess analytical and problem-solving skills.

Pro-active and always pay attention to detail – this is critical when it comes to huge volume of transactions to be processed.

Flexible and dependable; willing to adjust work schedule as necessary to meet peak demands and customer requirements
Other Requirements:
Other Language proficiency to be considered based on region/centre specific requirements

Flexibility in working hours to accommodate multiple time zones as needed

This role requires to support the Americas & MENA Time Zones which will require the resource to work on rotational shifts

MENA coverage will be Sun – Thu working week

May need to work extra hours in case of special customer requirements
Job Requirements:
Education:
Bachelor's degree or above from a commercial, business or HR related discipline. Preference will be given for those with HR Specialisation​​​​​​​
Experience:
5+ years' work experience preferred including prior Shared Services/BPO and/or HR Operations experience