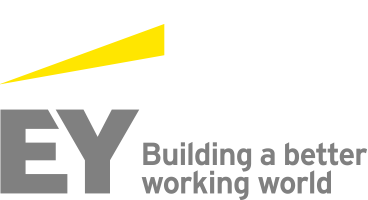 Job Information
EY

CTE_Full Stack Engineer

in

Trivandrum

,

India
CTE_Full Stack Engineer
Core Business Services
Requisition # BLR0080K
Post Date Oct 01, 2020
EY is a global leader in assurance, tax, transaction and advisory services. Technology is at the heart of what we do and deliver at EY. Technology solutions are integrated in the client services we deliver and are key to our innovation as an organization.
Fueled by a US$1B investment in technology and innovation, EY is primed to guide clients in their efforts to drive sustainable growth, create new value, and build new and better ways of working. As part of Client Technology, you'll collaborate with engagement teams, blending EY's deep industry knowledge and innovative ideas with our platforms, capabilities and technical expertise. As a catalyst for change and growth, you'll be at the forefront of integrating technology into every corner of what we do at EY. That means more growth for you, exciting learning opportunities, career choices and the chance to make a real impact.
The opportunity
The selected candidate will:
Leads the delivery of solution or infrastructuredevelopment services for a large or more complex project, using advancedtechnical capabilities

Takes accountability for the design, development,delivery and maintenance of solutions or infrastructure, driving compliancewith and contributing to the development of relevant standards

Fully understands business and user requirements andensures design specifications meet the requirements from a business andtechnical perspective
Your key responsibilities
Takes accountability for the design, development,testing, operation, delivery and maintenance of a solution or infrastructure tosatisfy user requirements

Solves complexand escalated aspects of a project, performing coding, debugging, testing andtroubleshooting throughout the development process

Providesadvanced technical expertise to maximize efficiency, reliability and value fromcurrent solutions, infrastructure and emerging technologies, showing technicalleadership and identifying and implementing continuous improvement plans

Developsstrong working relationships with peers across Development & Engineeringand Architecture teams, collaborating to develop and engineer leading solutions

Provides aleadership role for the work group, ensuring the appropriate expectations,principles, structures, tools and responsibilities are in place to deliver theproject

Drives adherence to the relevant processes,procedures, standards, technical design whilst supporting the definition,maintenance and implementation of technology standards
Skills and attributes for success
Advanced technical competency in designing,developing, and debugging solutions

Advanced knowledge of one or more of: SQL, C++, HTML,CGI and JavaScript
To qualify for the role, you must have
Bachelor's Degree in Computer Science,Engineering, IT, Mathematics, or related field preferred

More than 7 years applied experience

Experience with any of the following:Azure, O365, Azure Stack, Azure AD

Experience performing DevOpsengineering on a platform or product

Experience with any claims basedauthentication (SAML/OAuth/OIDC), MFA, RBAC, or ABAC

Knowledge of cloud security controlsincluding tenant isolation, encryption at rest, encryption in transit, keymanagement, vulnerability assessments, application firewalls, SIEM, etc.

Experience with resilient and highlyavailable mission critical technology components

Experience with multi-geo, multi-tierservice design and operations

Delivery using modern methodologiesespecially SAFe Agile, Iterative, Waterfall, etc.

Significant relevant experience ineither an internal or external software or platform engineering role, orsimilar

Advanced technical knowledge andexperience in delivering software / platform engineering solutions (dependingon specialism), providing comprehensive technical advice and managing userrequirements

Project management experience in anengineering / development environment
Ideally, you'll also have
Microsoft

TOGAF

Zachman

ITIL

Cisco

(ISC)2

CEH

SAFe

PMI
What we look for
A self-starter, independent-thinker,curious and creative person with ambition and passion
What working at EY offers
We offer a competitive remuneration package where you'll be rewarded for your individual and team performance. Our comprehensive Total Rewards package includes support for flexible working and career development, and with FlexEY you can select benefits that suit your needs, covering holidays, health and well-being, insurance, savings and a wide range of discounts, offers and promotions. Plus, we offer:
Support, coaching and feedback fromsome of the most engaging colleagues around

Opportunities to develop new skillsand progress your career

The freedom and flexibility to handleyour role in a way that's right for you
EYis committed to being an inclusive employer and we are happy to considerflexible working arrangements. We strive to achieve the right balance for ourpeople, enabling us to deliver excellent client service whilst allowing you tobuild your career without sacrificing your personal priorities. While ourclient-facing professionals can be required to travel regularly, and at timesbe based at client sites, our flexible working arrangements can help you toachieve a lifestyle balance.
About EY
As a global leader in assurance, tax, transaction and advisory services, we're using the finance products, expertise and systems we've developed to build abetter working world. That starts with a culture that believes in giving you the training, opportunities andcreativefreedom to make things better.Whenever you join, however long you stay, theexceptionalEY experience lasts a lifetime.And with a commitment to hiring and developing the most passionate people, we'll make our ambition to be the best employer by 2020 a reality.