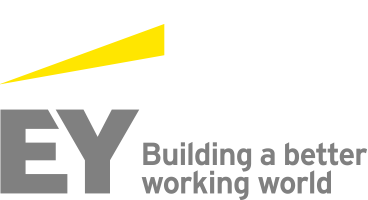 Job Information
EY

Pursuit Self-help Coordinator – Senior Associate

in

Trivandrum

,

India
Pursuit Self-help Coordinator – Senior Associate
Core Business Services
Requisition # TVM001XG
Post Date Jul 07, 2021
EY Global Delivery Services (GDS) consists of various service delivery centers from which Client Service and Enablement Services teams operate to deliver strategic support to EY member firms. GDS spans all geographies, practices, services lines, sectors and competencies within EY to deliver deeply-integrated services that result in efficient and world-class solutions. The position in discussion is with the Pursuits Enablement sub function in EY GDS supporting the UK&I Deal Activation Team. The GDS Pursuits Enablement serves as an extension to the onshore Pursuit teams who are involved in the direct Bid Management Processes. The Pursuits Enablement team supports the onshore teams in a number of opportunities, adding more value during the pursuit process or the bid management cycle.
The UK&I Self-Serve Platform Coordinator (SSPC) will be part of the UK&I Pursuit Enablement team and will provide direct 'Supported self-help' to onshore business teams in all stages of the Pursuit Gold Standard Process, including pre-RFP, RFP response and post-RFP phase.
The SSPC will manage, maintain, own and drive the UK&I Self-Serve SharePoint platform. The platform will house the UK&I Pursuit Library and the Pursuit Tools, Tips and Templates required by business service lines to complete pursuits that have been identified as requiring 'supported self-help' support only. The SSPC will be responsible for uploading and curating new pursuits self-help content, tracking usage, driving adoption, maintaining Frequently Asked Questions (FAQ) responses, and where necessary, providing training in using the platform to UK&I users.
The SSPC will have a good understanding as to both a pursuit process and the resources available in the UK&I and globally to support and complete a pursuit. They will ensure global and UK&I resources are available on or linked through the UK&I Self-Serve SharePoint.
The SSPC will book and manage Deal Activation Reviews for all applicable Self-Serve opportunities and they will support our UK&I Pursuits Support Helpdesk (PSH). The SSPC will provide email and Teams chat replies to field queries from UK&I teams received via the PSH, which will have set contact/response times daily. The SSPC will therefore be a contact to guide and direct service users to available answers to common and standard RFP/PQQ/RFI questions, as well as other pursuit resources within agreed service levels.
Supported Self-help SharePoint management and support

Owning and overseeing material upload and maintenance of our UK&I Self-Serve SharePoint platform including maintaining the Pursuit Library of recent client presentations, RFI / RFP responses, marketing collateral, etc.

Owning and directly supporting our UK&I Pursuits Support Helpdesk (PSH) service – a direct contact point for pursuit and proposal Q&A (responded to at set times daily). This ensures a central point of contact for common pursuit and proposal questions such as firm details, policies and pursuit materials

Support material curation, redaction and upload on our UK&I Self-Serve SharePoint platform including maintaining the Pursuit Library of the recent client presentations, RFI / RFP responses, marketing collateral, etc.

Lead on improvement initiatives and ideas for the UK&I Self-help SharePoint site and PSH

Direct and signpost business teams to the right global pursuit resources content, internal sources, and materials including standard templates, pursuit tools, pursuit tips, solution materials, market data, EY thought literature, and available competitor analysis

Provide direction and coordinate support services and Deal Activation support requests, including booking Deal Activation Review Clinics

Guiding teams to existing proposal and pitch draft content that is client-focused and innovative – utilising the UK&I Pursuit Library and global resource points such as the Global Pursuit Resource Center

Training the wider UK&I Pursuits Enablement team and wider UK&I Deal Activation team on portal maintenance and uploading

Managing and collating SharePoint user feedback and data and ensuring all data points and links are accurate, up to date and working

Directing business teams that have bespoke creative requirements to other internal teams such as design teams and Wavespace

Establish and maintain clear and transparent communication with all stakeholders building productive relationships; adhering to timelines for any agreed deliverables and meeting benchmarks

Provide direct support to qualified pursuits and work requests including research, review and analytical support, project coordination, and client deliverables, as well as new initiatives e.g. technology and people related projects.
Leadership/operations
Interact effectively and maintain good rapport with all - demonstrating tact and diplomacy

Demonstrate excellent customer service skills including telephone, Teams and e-mail

Excellent written and verbal communication skills and attention to detail

Effectively handle routine tasks including follow-up and respond appropriately to unexpected situations, communicating the concerns to Pursuits Enablement leadership as required

Strong analytical skills and the ability to meet tight deadlines

Demonstrate best work practices within department and among other teams

Monitor and adhere to electronic file management and archiving standards
Technical skills:
Prior experience in pursuits/pre-sales/bid management, project management

Strong use of SharePoint (essential)

Experience of managing an email helpdesk or chat support function (desirable)

Strong research skills

Expertise in MS Office, specifically in PowerPoint, Word and Excel; Outlook

Working knowledge of Data Visualisation tools, specifically Power BI (desirable)

Understanding of business development processes and methodologies
Personal specifications:
Team player with strong data and technical skills

Attention to detail

Positive attitude to challenges

Flexible

Ability to work under pressure and to work on multiple projects and initiatives

Good communication skills (written and oral)

Excellent project management and time management skills

Ability to adapt to flexible engagement models, working hours, environments and locations

Quick learner who can work with little day-to-day supervision
Job Requirements:
Education: Master's level degree in a relevant field

Experience: Approximately 3+ years of related experience in a professional services or global corporate environment

Communication skills: Excellent written and oral communication skill in English is essential as the role requires direct communication with international