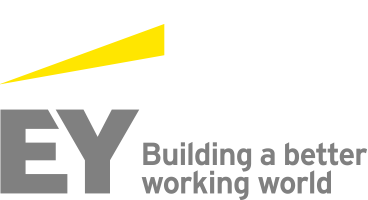 Job Information
EY

Testing Engineer

in

Trivandrum

,

India
Testing Engineer
Core Business Services
Requisition # TVM001OE
Post Date 5 days ago
EY is a global leader in assurance, tax, transaction and advisory services. Technology is at the heart of what we do and deliver at EY. Technology solutions are integrated in the client services we deliver and are key to our innovation as an organization.
Fueled by strategic investment in technology and innovation, Client Technology seeks to drive growth opportunities and solve complex business problems for our clients through building a robust platform for business and powerful product engine that are vital to innovation at scale. As part of Client Technology, you'll work with technologists and business experts, blending EY's deep industry knowledge and innovative ideas with our platforms, capabilities, and technical expertise. As a catalyst for change and growth, you'll be at the forefront of integrating emerging technologies from AI to Data Analytics into every corner of what we do at EY. That means more growth for you, exciting learning opportunities, career choices, and the chance to make a real impact.
The opportunity
The selected candidate will:
accountable to ensure the quality attributes for the end-to-end delivery of programs and projects meet customer needs

responsible for developing the right test strategies for CT Managed Services delivery based on industry best practices in testing

responsible for the defining, implementing and managing testing processes and tooling within EY managed services delivery landscape

report into Quality leadership within CT Managed services delivery
Your key responsibilities
Defines and manages the test strategy, tools and metrics for products/services CT managed services delivery landscape

Leads and manages resources on major development initiatives or large, complex testing projects, ensuring test projects are delivered to schedule, budget and scope and are aligned to functional / non-functional requirements

Identifies chronic or systemic problems in testing and develops and implements improvements for overall testing and quality programs, ensuring testing procedures comply with the relevant industry specific standards

Drives the continuous improvement of the testing effort / function both in terms of process and tools, as well providing insights on quality issues on the wider delivery

Drive test automation in CT Managed Services delivery in bringing greater efficiencies

Develops relationships with engineering groups and other senior stakeholders and may coordinate with vendors or suppliers to modify or develop testing for components or other parts as needed
Skills and attributes for success
Leads the development and delivery of multiple complex test plans to ensure product quality, acting as a specialist on complex technical and business matters

Leads the design, development and support of test cases for functional and non-functional domains, assigning testing skills to initiatives to ensure all issues are resolved and changing customer requirements are met

Identifies product quality risks based on high level solution architecture

Leads the evaluation, recommendation, and implementation of testing procedures and strategies for products, systems, components or modifications, ensuring alignment to functional / non-functional requirements

Identifies problems in testing and develops and implements improvements to processes, reviewing and interpreting recommendations from others, responding to trends analysis by directing solutions

Uses testing insights/metrics to recommend improvements to the wider delivery

Drives operational improvements and efficiencies through the creation and implementation of rigorous process and controls, acts as a gatekeeper for product/service quality

Monitors SLAs and delivery compliance and provides support into ongoing contract management and review

Builds long-term relationships with internal and external business and client leaders and provides direction to the team for the test phases
To qualify for the role, you must have
Bachelors degree in Computer Science, Engineering, IT or related field preferred

12+ years of relevant work experience

Exposure to testing on Cloud platforms would be an advantage

Solid hands on experience with Azure DevOps/ CI/CD

Strong knowledge and experience working on industry recognized process frameworks/standards (Agile, SAFe, CMMI, Six Sigma, Lean) is a plus

Ability to identify performance issues within the architecture, Load balancers, Web/App servers, Database, Operating System, Network, Software (JAVA/.Net) and Hardware

Experience in testing on Windows & Unix platform, including Clustering, LVMs, Multipathing software's etc.

Extensive testing experience with NAS & SAN storage arrays/appliance, FC/iSCSI/NFS configuring, replication technologies, storage provisioning, zoning etc.

Extensive experience in customer facing roles and working virtually in a globally-dispersed team

Considerable project management and stakeholder management experience in an engineering / test environment

Advanced understanding of testing lifecycle and agile frameworks/tools (Azure DevOps, JIRA etc.)

Highly advanced understanding of the IT life cycle (pipeline, resource, demand, project delivery, financial)

Highly advanced knowledge of Quality Management techniques

Solid experience with automation tools and test management techniques and tools (Jnunit, Jtest, POSTMAN, NEWMAN, JAVA Selenium, Worksoft etc.)

Familiarity with Jenkins for continuous integration, delivery and automation

2+ Experience in public cloud services like Amazon, Azure and Google Cloud

Good hands on experience of Java, J2EE, Spring, Struts, JSPs, Servlets and XML

Understands front-end technologies including HTML, DHTML, CSS and JavaScript

Solid understanding in database SQL, PL/SQL, HANA

Knowledge of major J2EE servlet container or application servers: Tomcat, Jboss, glassfish and Web Servers is preferred

Strong leadership abilities in bringing together the testing processes, resources, their skills and managing the test efforts seamlessly

Excellent analytical and problem-solving skills and a strong desire to work in high performing team

Strong customer orientation & Business Acumen, Innovative Thinking, Change Agility, Intercultural Sensitivity, Self-Develop
Ideally, you'll also have
Advanced understanding of testing lifecycle and agile frameworks/tools (Azure DevOps, JIRA etc.)

Highly advanced understanding of the IT life cycle (pipeline, resource, demand, project delivery, financial)

Highly advanced knowledge of Quality Management techniques
What we look for
A self-starter, independent-thinker, curious and creative person with ambition and passion
What working at EY offers
We offer a competitive remuneration package where you'll be rewarded for your individual and team performance. Our comprehensive Total Rewards package includes support for flexible working and career development, and with FlexEY you can select benefits that suit your needs, covering holidays, health and well-being, insurance, savings and a wide range of discounts, offers and promotions. Plus, we offer:
Support, coaching and feedback from some of the most engaging colleagues around

Opportunities to develop new skills and progress your career

The freedom and flexibility to handle your role in a way that's right for you
EY is committed to being an inclusive employer and we are happy to consider flexible working arrangements. We strive to achieve the right balance for our people, enabling us to deliver excellent client service whilst allowing you to build your career without sacrificing your personal priorities. While our client-facing professionals can be required to travel regularly, and at times be based at client sites, our flexible working arrangements can help you to achieve a lifestyle balance.
About EY
As a global leader in assurance, tax, transaction and advisory services, we're using the finance products, expertise and systems we've developed to build a better working world. That starts with a culture that believes in giving you the training, opportunities and creative freedom to make things better. Whenever you join, however long you stay, the exceptional EY experience lasts a lifetime.