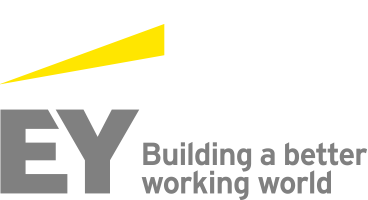 Job Information
EY

DevOps Engineer Lead - EY Global Delivery Services

in

Argentina
DevOps Engineer Lead - EY Global Delivery Services
Core Business Services
Requisition # ARG003J1
Post Date Feb 05, 2021
Job Summary:
Reporting directly to the Platform Services and DevSecOps Team Lead, the Senior DevOps Engineer is responsible for individual contribution to activities assigned Foundation Services team.
The role is responsible for providing subject matter expertise in relation to DevOps best practices & cloud technologies, participation in scrum team activities, engineering of new solutions that enhance existing offerings and building of new service automation around IaaS, PaaS, and other cloud related components. The position is a hands-on technical role, assisting in the engineering and integration of existing and leading-edge technologies, collaborating across the organization with multiple internal and sometimes external teams as well as assisting the operational teams to help manage the delivered services that are engineered. The role will include promotion of new and innovative ideas, technologies and concepts to improve service quality and reduce costs
Essential Functions of the Job:
Excellent interpersonal and communication skills that helps to deliver quality services

Strong technical skills designing, developing, implementing Cloud Native solutions using DevOps best patterns and practices

Produce documents which contain clear, precise descriptive language. Present complex and difficult messages skillfully, using a variety of media and methods

Taking ownership of assigned issues/enhancements/features and helping to define a plan and related coordination activities to provide an end to end solution.

Strong knowledge and experience in all IT methodologies that will be used to guide the technical work of Technical Teams assigned to programs/projects

Strong analytical skills and problem-solving skills needed to manage technical challenges on multiple project/program simultaneously

Proactively anticipates problems before they occur; identifies possible causes; works with team to identify solutions; selects and implements most appropriate solution

Applies judgment in implementing methodologies, processes, and practices to specific requirements of projects/programs which may include product design engineering, information security, code maintainability and reliability

Provide required training and support to other peer teams for newly designed and developed functionality.

Providing 3rd/4th level support for all solutions produced by the team.

Utilize approved tools, adopt key performance indicators (KPIs), increase technology component reuse, and consolidate platforms, environments and products with the goal of reducing overall IT costs.

Proactively raising issues to the team lead.
Knowledge and Skills Requirements:
Required
Scripting (5-7 years) – having knowledge and hands on experience with Microsoft PowerShell and Linux shell scripting. Being able to understand and use best practices of completing tasks and finding solutions using existing or building new scripts to help automate today's manual infrastructure and application tasks.

Automation and Orchestration (3-5 years) – Having knowledge and experience of using cloud-based APIs using REST or SOAP interfaces. Being able to look at a current process and identify ways to make it repeatable and re-runnable to facilitate in error remediation. Having an understanding of how to take an existing manual set of activities and put together an automated process using available tooling such as Windows Workflow Foundation or related technologies that could include HP Operations Orchestration, Cisco Process Orchestrator, and/or similar solutions.

Configuration Management (2-3 years) – Having good knowledge of managing system configuration and configuration drift as well as tooling that facilitates the process such as Puppet, CHEF, DSC, Ansible, SaltStack. Being able to build solutions leveraging these tools to perform infrastructure and application deployment activities to provide a consistent and repeatable process as well as support reporting and auditing needs of an enterprise.

Networking (3-5 years) - Have a solid understanding of networking capabilities, including load balancers, web application firewalls, network access control lists (NACLs), security groups, routing, tracing, DNS resolution are key to building efficient and stable solutions. Ensuring to create resilient solution designs that provide high availability for applications and infrastructure that consume the network configuration to prevent business downtime.

Security (1-2 years) – Having some knowledge and experience with security policies and best practices, understanding firewalls, encryption, and event management which could include audit logging. Being able to understand and leverage tools such as Splunk, Azure Monitor, or similar log aggregation solutions to ensure that proper traceability is in place in case any proof or troubleshooting is required.

Source code management (2-3 years) – Familiarity with source control tools such as Git, Team Foundation Server (TFVC), and SVN are a big part of automation and compliance. Understanding how these tools are and could be used is key to not only provide the proper change control management to new versions of products that are being developed, but also to help provide consistency in deploying those products/solutions throughout environments using automation.

Web Services, API, REST (2-4 years) – Understanding and having experience with leveraging web services (SOAP), different API endpoints including the usage of REST based APIs to be able to be able to build loosely coupled architectures and solutions that are quick to implement and are easy to monitor.

High Availability and Resiliency (3-5 years) – Having a good understanding of what it takes to build a highly available application or a solution by creating an architecture composed of multiple infrastructure and application components that are able to continue running without impacting end-users even if parts of the system run into issues. Taking it a step further by implementing resilient solution which is able to resume working after the failed component internal or external is fixed is critical in delivering great quality enterprise solutions.

Operational Support awareness (3-5 years) – A good understanding of what it takes to support the deployed applications and solutions is key to providing great service to the end users. The candidate has to be able to put them into a position of understanding of their consumer pain points to be able to figure out creative ways not only to find quick workarounds but also analyze the root cause of the problem and come up with ideas of resolving them in the long term.

Documentation (3-5 years) - Being able to create technical documents that provide insight into the design and implementation of a solution provides teams with the ability to effectively communicate their needs and requirements across the organization. The candidate has to be able to produce clear and concise architecture and design documentation that can assist his team and other peer groups in understanding of the built solutions. The candidate must also be able to communicate complex technical issues with sensitivity to diverse audiences and people with different level of technical understanding that range from entry level support teams, management, and technical engineering resources.
Preferred
Governance - Understand how to implement governance for resources using role-based access control (RBAC). Having a good understanding of differences between end-users needs and requirements as well as back-office support staff that is there to maintain the operational state for end-user provisioned resources. Being able to help define and implement solutions and integrations based on new technologies with existing internal processes.

Identity and access management – Understanding of topics such as Windows Authentication, Single Sign-on (SSO), API access and authentication, and Federated Access (SAML, OAuth) is key to being able to build small to large scale enterprise applications and solutions. The engineer is expected to have at least a basic idea of each one of these aspects of identify and access management to ensure that proper solutions and designs are being implemented at the core infrastructure level to help support those applications that would end up being deployed by the application teams.

Container technologies – Understanding of the features and capabilities of what a containerization technology can provide is key to being able to build a successful and good quality rapid deployment and support environment. The candidate should be familiar with key concepts and usage patterns of containerization technologies such as Docker and Windows Containers and their respective management platforms which could be tools such as Kubernetes, Terraform, Rancher, or other similar tools.
Education:
A Bachelors degree in Computer Science or a related discipline, or equivalent work experience