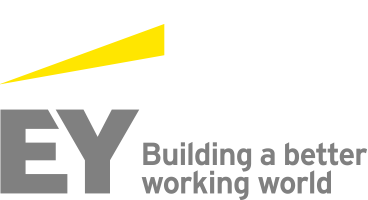 Job Information
EY

Experience Management Sr Associate - EY Global Delivery Services

in

Argentina
Experience Management Sr Associate - EY Global Delivery Services
Core Business Services
Requisition # ARG003ZP
Post Date Jun 10, 2021
Resource Manager supports the business in order to identify the right person, at the right time, in the right place to ensure our people, teams and clients are successful. The position supports the engagement scheduling / resource assignment process for People Advisory Services ("PAS") in United States.
You will be responsible to match resource needs with availability, while taking into consideration skills required, personal preferences of individuals, and the overall engagement risk. This entails coordination with other resource managers and client service leaders to balance workloads and address staffing needs as required.
Key Responsibilities:
Assign appropriate client service personnel to engagements, by accessing information presented, reviewing options available and presenting recommendations. Challenge hours and personnel scheduled as appropriate to make sure of efficient utilization of resources.

Resolve conflicts with engagement team members to identify appropriate alternatives in a timely manner considering engagement requirements and developmental goals of staff supported.

Reassign projects to adapt to changes in headcount, and/or to meet varying client demands.

Build relationships and communicate continuously with client serving personnel to identify personal schedule preferences and/ or career development issues.

Focus on engagement needs while balancing the preferences of the individual.

Proactively identifies and addresses scheduling issues (i.e. excessively high/low utilization, performance issues, staff/engagement/client issues).

Fill open needs as identified; proactively investigate projects that may be able to release individuals to meet requirements.

Monitor unassigned resources, and act as primary point of contact for unassigned staff.

Teaming with the PAS Talent Team and Recruiting teams to monitor headcount needs, start dates, resignations, transfers, as well as to identify and escalate performance issues and morale concerns.

Review actual and projected utilization, anticipate availability and proactively take action to decrease unassigned time while balancing the workload of all client serving individuals supported.

Use scheduling tools and put together reports in order to forecast hours needed for a project, track actual utilization, and monitor total headcount. Flag and raise issues identified to Resource Management leadership.

Appropriately prioritize staffing decisions based on engagement risk, required skillsets, timing constraints, staffing continuity and geographic considerations.

Negotiate with client serving teams to shift time or create individual availability in order to meet staffing priorities.
Skills and attributes for success
Bachelors degree.

A minimum of 2-5 years' experience in a similar role or in the client serving practice.

Strong and effective Business English language communication skills.

Excellent communication skills.

Ability to work independently, while working collaboratively with team members globally.

Solid analytical skills detail, developed attention to detail and focus on data integrity. Possess critical/ strategic thinking.

Proficient at negotiations skills and conflict management. Be solution oriented with strong problem solving skills.

Strong client service focus; responsive to request and capable of maintaining a sense of urgency in resolving issues.

Flexible in adapting to constantly changing priorities.

Ability to coordinate multiple tasks; strong organizational skills, able to work in autonomous way and to set priorities as appropriate.

Proficient in Microsoft Office (i.e., Word, Excel, and PowerPoint)