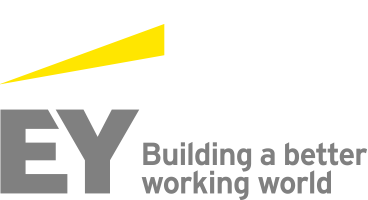 Job Information
EY

Junior for DevOps Program (HAT ID: 7834)

in

Argentina
Junior for DevOps Program (HAT ID: 7834)
Core Business Services
Requisition # ARG002TA
Post Date Jan 13, 2020
Who is EY?
EY (formerly Ernst & Young) is a global leader in business products and solutions. The insights and services we deliver to other organizations build trust, confidence and efficiency in throughout the world. We are a Fortune 75 ranked partnership spanning 175+ countries with 300K+ employees and $33B+ of revenue continuously evolving the business landscape to build a better working world.
Client Technology Engineering: Our Culture
EY's mission is to build a better working world and we can't do it without the right people: exceptional people known for their thought leadership with an entrepreneurial spirit who want to work with the best, constantly learn and create positive change. In the CTE (Client Technology Engineering) Team, we use innovative and superior technology capabilities while maximizing efficiency to allow further invest in ongoing growth. Our evolving approach adopts the innovative and cultural approaches of technology leaders:
To buildhigh performing and independent global teams, we value integrity, respect,collaboration and excellence

We fostercontinuous learning through purposeful and broad sharing of knowledge

We evolveand challenge teams by communicating in a respectful, direct and open manner

In pursuitof speed and flexibility, we focus on outcomes rather than rules

To fostercreativity, we want work to be fun, exciting and rewarding

We automatethe repeatable to ensure speed and quality and eliminate toil

We exercisegood judgement in balancing strategic goals with tactical needs
Client Technology Engineering: Our School
To create opportunity for people starting their careers in this area of technology, we are launching an intensive paid learning program that invests in our new joiners to upskill with the latest learnings. This unique opportunity provides virtual, classroom and exercise based learning in key areas of technology, communication and collaboration. Distinct technical learning paths focused on high demand areas of technical practice such as DevOps culminate in graduation to a role where applied practice begins. You will have the opportunity to work on products and solutions delivered at global scale to some of the most prestigious businesses on the planet.
What qualifications are required for this opportunity?
• Advanced level English (verbal and written)
Love for learning andapplying technology

Passion for finding andsolving problems

Enjoys working as amember of a team

Self-motivatedand goal oriented

Desire to eliminateneedless toil and make the world a better place
What else could you bring?
Experience with ascripting or programming language

Knowledge ofautomation and CI tools

Familiarity with cloudplatforms and container technologies

Desire to connect withglobally diverse people

Energized bychallenges and fast paced tempo
Why you might like working here:
Our cultureencourages autonomy and fun. Happy people make it happen!

We invest inyou. Paid learning supported by a coachculminates in an exciting placement on a team.

Build your skills andexperience at a world class technology company as a member of a global team.

A wide variety ofcareer paths with easy access to change roles and/or progress your career

Develop non-technicalskills including communication, agile ways of working, cultural & emotionalintelligence, customer service, time management, leadership, design &documentation and more.

Social events likehackathons, team lunches, holiday parties, community volunteering and more