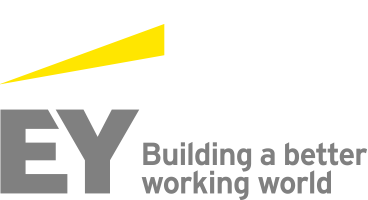 Job Information
EY

Knowledge Manager and GDS KM Lead - Associate Director - EY Global Delivery Service

in

Argentina
Knowledge Manager and GDS KM Lead - Associate Director - EY Global Delivery Service
Core Business Services
Requisition # ARG003JN
Post Date Feb 10, 2021
Job Summary:
The Knowledge Manager & GDS KM Lead is responsible for leading the coordination and timely delivery of end-to-end KM products & services (content, community, and culture activities) as set out in the domain's integrated knowledge plan. This position will consult with the Domain Knowledge Leader, may have agreed stakeholder relationships to manage, and will work closely with the Domain KM Lead to deliver on the globally funded remit of KM services. This position will also elevate some KM products and services e.g. for specific accounts, market segments, or firm functions that may be delivered by prior agreement through Insights Plus (fee for service basis).
EY Knowledge has developed standardized products, methodologies and templates to deliver a consistent experience to clients, to improve quality, to reduce duplication and to drive ongoing innovation. This position is responsible for role modeling the use of KM products and services and mentoring more junior members of the team, ensuring service execution standards and driving consistency of delivery, using agreed templates, and making recommendations to streamline, simplify, and improve business impact and efficiency.
The role will have a primary domain focus and will be expected to proactively lead and engage in cross domain programs to bring elevated impact. This position will deliver against the full end-to-end knowledge management value chain including content, community and culture activities. Overall success will be measured by the achievement of domain KM priorities and contributions to KM expectations and functional KPIs. This position role models a "continuous improvement" mindset, provides constructive challenge and feedback within the team, and demonstrates high-performance teaming.
The Knowledge Manager & GDS KM Lead will lead the team of GDS-based Knowledge Managers in the domain, working closely with the Domain KM Lead. In this capacity, the GDS KM Lead is drives the performance of the GDS team members through provision of exceptional client service, creating commercial impact and building and maintaining high performing teams within the domain, which will be measured through feedback of Domain KM Lead and GDS Knowledge KPI performance.
The Knowledge Manager & GDS KM Lead will split their time between Domain knowledge and GDS management activities on a 65:35 basis (aligned to the 80:20 time allocation for purposes of Global Knowledge capacity management model).
Purpose of the Job:
Knowledge Managers at the Associate Directors rank will be responsible for the following activities:
Delivers end-to-end KM products & services for agreed domain priorities aligned to KM expectations (consistent standards, methods, etc.)

Develop strong stakeholder relationships that demonstrate commercial andentrepreneurial mindset; develop and maintain relationship plans

Collaborates and works closely with Domain KM Portfolio lead to develop KM plan

Engages and leads on cross domain programs that deliver elevated IKP impact to the business

Leads change, innovation and service excellence across EY Knowledge's end-to-end KM capability

Drives consistent knowledge management service delivery aligned to methods, standards, etc. and elevate ideas to simplify and improve

Measure success of the end-to-end KM delivery via domain and functional KPIs; ensures timely completion of time and project tracking; leverages common reporting and analytics to improve performance; proactive elevates opportunities to improve service delivery

Actively contributes to the development of knowledge management skill building, career maps, onboarding programs and to the team's priorities and plans

Effectively collaborates across geographies and cultures

Develops Knowledge Managers through effective performance measurement, providing timely feedback, and assuming counseling responsibilities
The GDS KM Lead responsibilities include:
Co-creation and execution of the GDS KM plan, working closely with the GDS KM Leader and Domain KM Lead

Working closely with the GDS KM Leader and Domain KM Lead to identify and implement opportunities to enhance the quality and commercial impact of services

Collaboration with the GDS Location Operations Managers and Senior Knowledge Representative in GDS locations to ensure location-specific policies and procedures are accounted for in decision making for all talent and operations aspects for the team

Management of all people activities for GDS-based team members, including talent recruitment and engagement, competency development, performance management, career development and rewards & recognition in alignment with GDS Talent Development execution strategy

Lead / execute GDS / GDSK wide initiatives to drive better integration of GDS service lines and enhance the GDS value proposition for users
Analytical/Decision Making Responsibilities:
(Describe the types of challenges typically faced and the decisions required to be made that are necessary to perform the job. Focus on the nature of existing policies, precedents and procedures and the degree to which the incumbent is free to make decisions requiring interpretation and judgment)
Contributes to the team's vision, strategy and direction. Manages project/program scope variance(s), anticipates time and budget overruns, communicates and effectively resolves project/program-related challenges - with appropriate support, as needed.

Adheres to EY and EY Knowledge policies, guidelines and standards in relation to responsible use of content, platforms and solution configuration while also raising ideas and opportunities for enhancements and innovation

Understands the firm's go-to-market strategy and service delivery models, how core business services support business lines, and how knowledge management strategies enable exceptional client service and high performing teams.

Understands EY Next Wave Strategy, EY Knowledge priorities and the latest knowledge management end to end process and ensures key knowledge management strategies are aligned to them

Manages complex to highly complex projects requiring the ability to create and implement timelines related to project deliverables & assign tasks

Ensures successful KPIs/measurement, reporting and support is in place to communicate progress, success or escalates issues so that teams succeed in meeting their goals.

The GDS KM Lead leads critical initiatives in the GDS team to enhance the quality and impact of work.
Knowledge and Skills Requirements:
Demonstrates growth and entrepreneurial mindset

Is instinctively collaborative and commercial; ability to engage effectively with stakeholders

Program management and service execution rigor / discipline; performance excellence driven

Strong influencing capability; engages in difficult conversations to improve impact

Knowledge management expertise, including content practices, culture adoption & activation, and community / network management

In-depth domain understanding (Service Line, Industry Market, Markets/Area/Region)

Demonstrated experience in driving change

Strong people leader; proven leadership abilities and team building experience

Ability to operate digitally and display a digital mindset
Supervision Responsibilities:
(Describe the frequency of supervisory contact received in the role, the degree to which the individual acts independently and when. Describe any supervision of others i.e. assigning work, reviewing performance, direct or indirect responsibility)
This position will manage a dispersed, globally located team Knowledge Managers and project teams aligned to agreed capacity

This position has responsibility to mentor a dispersed, globally located team of Knowledge Managers.

This position operates collaboratively and with a high degree of independence within the constraints of the products and services catalog.
Other Requirements:
(Is overtime regularly required? Are there times of year that vacation may not be taken? Is frequent travel involved? How much? Are there physical requirements outside of those expected in a normal office environment? Any other miscellaneous points about the job that should be made known?)
May require occasional travel, both domestic and international

Operating as part of a global team this position will require flexing the hours worked to accommodate global time zones

Proficient in English, both written and verbal
Job Requirements:
Education:
(What is the minimum level of education required/suggested to perform this job?)
Bachelor's/University degree, preferably in business

Advanced degree a plus
Experience:
(What type of experience is necessary to perform this job?)
10 to 12 years of knowledge management or equivalent experience

Five to ten years or more relevant domain /function experience

Experience with key knowledge management concepts, tools and techniques (e.g. community facilitation, after action reviews) and or comparable experience

Professional service industry experience or professional services client-serving experience strongly preferred
Certification Requirements:
(Describe and explain any certifications and/or licenses needed or helpful to perform this job)