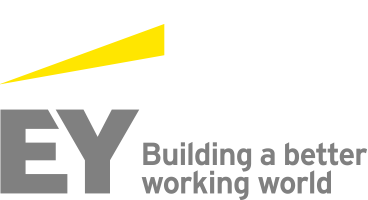 Job Information
EY
Machine Learning Engineer (HAT ID: 5125)

in

Argentina
Machine Learning Engineer (HAT ID: 5125)
Core Business Services
Requisition # ARG0028Z
Post Date Jun 11, 2019
The AI@EY Team is looking for a Machine Learning Engineer with a background in machine learning (ML) and deep learning (DL) technologies to help design and build cutting edge AI solutions. The AI@EY Team is creating innovative AI technology and products that will transform EY and our clients. The successful candidate will be part of a team building innovative AI solutions that rely on AI and ML techniques including but not limited to natural language processing, computer vision, deep learning, and machine learning.
Whatare you going to do?
The AI@EY Team is creating a model for how AI can reinvent large companies, and industries. Through EY's network of more than 250,000 professionals working in every sector, we have an opportunity to offer AI products and services that transform how business is done in all types of enterprises and to realize the vision of building a better working world.
Whatdo we need from you?
Youcan take a large a big problem, decompose it into smaller parts and owndelivering the whole solution

3+years of full-time engineering experience in Agile development

Youhave expertise in one or more object-oriented languages, including Python, Go,Java, Scala or C++, and an eagerness to learn more

Youhave experience with both machine learning and building scalable productionservices

Youhave experience with distributed storage and database systems, including SQL orNoSQL, MySQL, or Cassandra

Youhave experience using machine learning libraries or platforms, includingTensorflow, Caffe, Theanos, Scikit-Learn,or ML Lib for production or commercialproducts

Machinelearning domain knowledge—bias-variance tradeoff, exploration/exploitation—andunderstanding of various model families, including neural net, decision trees,Bayesian models, instance-based learning, association learning, and deeplearning algorithms

Youhave the ability to communicate insights from complex "black-box" models to businesspeople and working level peers, and the ability to defend algorithm choices toindustry experts

Youhave the ability to solve complex business problems and apply machine learningto problems no one has ever attempted before

Youfollow a strong adherence to metrics driven development, with a disciplined andanalytical approach to product development.

Youhave experience in statistics

Youenjoy reading academic papers and implementing experimental systems

Experiencedeveloping complex software systems scaling to millions of users withproduction quality deployment, monitoring and reliability

Youhave experience presenting at industry recognized ML conferences as well asbeing published in the field

Youhave experience in stream processing—Storm, Spark, Flink etc.— and graphprocessing technologies

Youhave experience in Natural Language Processing
Shift: Monday to Friday from 9 to 6 PM.
Location: Microcentro
EY, an equal employment opportunity employer, values the diversityof our workforce and the knowledge of our people.