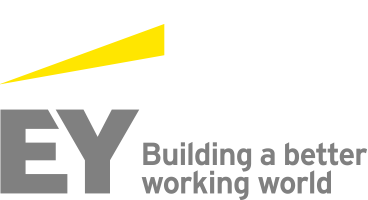 Job Information
EY

Operations Technician

in

Argentina
Operations Technician
Core Business Services
Requisition # ARG003CU
Post Date Nov 27, 2020
Job Summary:
Level 3 Production Services Support for business critical global reporting applications which use BI Architecture. Production Services responsibilities include assistance on application/batch monitoring, infrastructure support, installation and configuration expertise, operational housekeeping and maintenance and the code competency expertise to carry out Tier 3 incident resolution and problem analysis.
This role requires knowledge of SQL, SSIS/ETL, SSRS and needs an experience supporting applications, batch jobs, troubleshooting ETL/batch failures, incidents, user/performance issues. Coordination and collaboration skill to work with multiple teams like Infrastructure, DBA or Business is required.
Essential Functions of the Job:
Should have excellent understanding of Microsoft Business Intelligence and reporting Architecture.

Should have excellent understanding of MS SQL Server Architecture.

Prior experience in end to end BI Implementation projects.

Required to work over the Weekend/On Call when required.

Production Support of Applications in MSBI (SSIS and SSRS)

Analyze the job failure for cause and recommend technical resolution.

Provide work-around solutions where possible to restore the service.

Recommend solutions to application teams if code change is required.

Ability to demonstrate strong analytical skills.

Knowledge of ticketing tools such as Service Now. (desired)

Manage and work on Incidents and resolutions.

Liaise with customers and manage customers' expectations on incidents.

Define, document and implement processes and procedures for supporting production environment.

Work with developers to implement the change & document it.

Must be able to communicate effectively and work well within a team environment.

Follow proper escalations procedures.

Good understanding of ITIL concepts (desired)

Excellent communication and interpersonal skills.

Excellent listening skills, self-starter, assertive, follows established procedures and the ability to meet deadlines.
Analytical/Decision Making Responsibilities:
Excellent Techical/analytical skills needed for the problem/Issue resolution.
Knowledge and Skills Requirements:
Microsoft SQL 2012/2014/2016 , Intergrations services ( SSIS ) , Reporting services (SSRS)

ETL tools

Transact SQL

IIS, Asp.net

Azure implementation and monitoring for BI solutions (desired)

Experience developing ETL packages (desired)

Experience with batch scheduling applications such as Control-M (desired)
Other Requirements: Weekend Shifts/Late shifts
Education:
Bachelor's degree in Computer Science or IT related field (desired)
Experience:
Minimum 5 years of experience.

Relevant experience in a similar role will be much appreciated.
Certification Requirements:
Knowledge of ITIL foundation/certification (desired)
Note:
This job description is intended as a guide to reflect the principal functions of the job. However, it is not an all-inclusive listing of the required job functions and functions may vary depending on the particular geographic location of the job and/or the manager. Further, the job description is subject to change at the discretion of management.