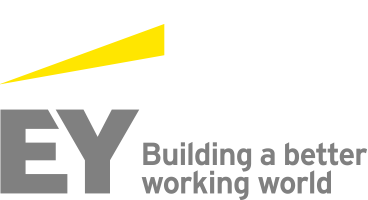 Job Information
EY

QS Engineer Analyst - EY Global Delivery Services

in

Argentina
QS Engineer Analyst - EY Global Delivery Services
Tax
Requisition # ARG003R8
Post Date Apr 20, 2021
Engineering Specialist – R&D Business Tax Incentives
Bengaluru or Chennai
An exciting opportunity to work as part of the Business Tax Advisory group of EY in a diverse team of highly successful tax and industry specialists in either Bengaluru or Chennai. You will support companies in claiming the research & development (R&D) business tax incentives provided in the US, UK, Canada and Australia that were introduced to encourage companies in these countries to invest in innovation.
Position description:
You will be working with a variety of clients at the forefront of technology, including some of the largest global corporations, to evaluate and prepare their R&D business tax incentive claims. You will work closely with senior and lead engineers of our clients across the relevant engineering sectors and will be responsible for analysing technological aspects of their R&D projects. You will play an active role in developing technical reports of clients' projects and taking part in extensive client communication. This role will require you to work in close collaboration within a team-based and consultancy environment. It will also require you to have strong technical knowledge, technical report writing skills, interpersonal and communication skills, and project management skills.
Opportunity:
We are looking for candidates with outstanding verbal and written communication skills to join our team. This is an ideal opportunity for someone who has a degree in an engineering, computer science or other technology-based field and anywhere from 0-4 years of work experience and wants exposure to the business and financial side of an organization and wishes to use their technical knowledge in a creative and analytical way. If you are inquisitive and expressive, you will find this position both stimulating and rewarding. If you want to be exposed to exciting R&D initiatives in technology, this role is for you.
Key responsibilities:
Acquire a broad knowledge of current technologies to identify opportunities for claiming R&D business tax incentives for client projects in fields such as software development, cyber security, wireless networks, data analytics, defense, robotics, and the Internet of Things

Write technical project descriptions that detail the client's R&D activities and how they satisfy the requirements of the applicable business tax incentive

In addition, there will be an opportunity for progression into a client-facing role in which you will interact with our clients' software engineers first-hand to discuss the latest technologies they are developing and analyze the scientific and technological aspects of their R&D projects

For candidates with work experience, you may be invited to take on this role within months of joining us

Connect with Client Subject Matter Experts ("SME") such as program managers, software development teams and engineers to discuss their latest projects in fields such as software development, cyber security, data analytics, defense, robotics, industrial manufacturing, oil and gas extraction, auto and machinery etc.

From these discussions, work with the local country engagement manager to identify opportunities for claiming R&D business tax incentives

Write technical project descriptions that detail the client's R&D activities and how they satisfy the requirements of the applicable business tax incentive
Qualifications:
University degree in an engineering field (Computer Science, Mechanical, IT, Chemical, Biotech)

For Freshers: Though not required, 1-2 years of relevant work experience would be an asset

For Lateral: 1-4 years of work experience in which you have encountered first-hand the technological challenges and engineering/programming issues faced by industry professionals

Strong understanding of the latest technologies in engineering and/or computer science

Excellent English communication skills (written, verbal, and listening)

Ability to work under pressure and meet strict deadlines