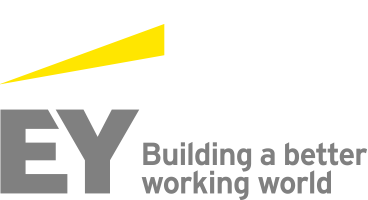 Job Information
EY

Senior .Net Developer - WPF

in

Argentina
Senior .Net Developer - WPF
Core Business Services
Requisition # ARG0034X
Post Date Sep 15, 2020
EY's GDS Tax Technology team's mission is to develop, implement and integrate technology solutions that better serve our clients and engagement teams. As a member of EY's core Tax practice, you'll develop a deep tax technical knowledge and outstanding database, data analytics and programming skills. Ever-increasing regulations require tax departments to gather, organize and analyse more data than ever before. Often the data necessary to satisfy these ever-increasing and complex regulations must be collected from a variety of systems and departments throughout an organization. Effectively and efficiently handling the variety and volume of data is often extremely challenging and time consuming for a company.
EY's GDS Tax Technology team members work side-by-side with the firm's partners, clients and tax technical subject matter experts to develop and incorporate technology solutions that enhance value-add, improve efficiencies and enable our clients with disruptive and market leading tools supporting Tax. GDS Tax Technology works closely with clients and professionals in the following areas: Federal Business Tax Services, Partnership Compliance, Corporate Compliance, Indirect Tax Services, Human Capital, and Internal Tax Services. GDS Tax Technology provides solution architecture, application development, testing and maintenance support to the global TAX service line both on a pro-active basis and in response to specific requests.
What are you going to do?
· Responsible for development of solutions as established by Solution Development Lead
· Responsible for detailed technical design at a solution level
· Estimate technical effort, work breakdown structure, risks and solutions at a solution level
· Responsible for delivery of overall technical solution within schedule and budget
· Monitor adherence to methodologies, tools and KPIs
· Stakeholder management
· Ability to maintain effective and consistent communication within the team, with peers and stakeholders across own and other teams
· Provide input to application development/engineering methodologies, standards and leading practices
· Responsible for managing third party developers (contractors) to ensure the work is following EY's application development/ engineering methodologies
· Develop and deliver other technical solutions as their workload permits
· Operationalize support work to reassign development resources to project requirements
· Anticipate problems before they occur; defines the problem; identifies possible causes; work with team to find solutions; select and implement most appropriate solution
What do we need from you?
· Ability to clearly articulate both problems and proposed solutions
· Proactive approach to identifying issues and presenting solutions and options, and where appropriate, leading to resolution
· Knowledge of IT methodologies and life cycles that will be used
· Ability to convert business and technical requirements into appropriate solutions
· Awareness of project management, business analysis and software testing disciplines
· Awareness of business domain
· Obtained technical specialization in one or more areas of software development
· Ability to coach and mentor various development teams
· Strong analytical and problem solving skills
· Experience in dealing with vendors
· Beginner level in following IT technical skills - Solutions Architecture (ARC), Methods and tools (METL), Data analysis (DTAN), Systems design (DESN), Database/repository design (DBDS), Programming/software development (PROG), Usability requirements analysis, (UNAN), Consultancy (CNSL), Innovation (INOV), Emerging technology monitoring (EMRG), Systems development management (DLMG), Technical specialism (TECH), Business domain knowledge, Usability evaluation (USEV)
· Senior level experience with SharePoint Development
· Experience of working with .NET, SQL, responsive web design
· Experience in building Distributed Architecture, Microservices into Reqs
· Experience with Akka.Net would be a plus
· Familiarity with supporting peer teams such as infrastructure, operations, enterprise architecture, info-security
· Strong technical skills designing, developing, and implementing applications through logical life cycles for their portfolio of projects
· Strong understanding of overall application and infrastructure architecture
· Knowledge of organizational structure of the firm
· Maintains awareness of new and emerging technologies and the potential application of service offerings and products provided by IT
· Works with limited direction and oversight
· Provide supervision and direction to team members and staff
· Occasional overnight travel may be required
· Bachelor's degree in Computer Science or related discipline or equivalent work experience
· Master's degree preferred
· 5-7 years of relevant experience
· Management experience a plus
Shift : Monday to Friday 9-6PM
Location: Microcentro
EY, an equal employment opportunity employer, values the diversity of our workforce and the knowledge of our people.