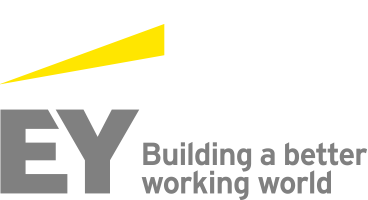 Job Information
EY

Senior Network Cloud Engineer

in

Argentina
Senior Network Cloud Engineer
Core Business Services
Requisition # ARG00136
Post Date Oct 08, 2018
Suitable candidate will join EYs Network Engineering function as a Senior Network Engineer and willwork in a team responsible for the design, engineering and implementation of network services across the global Ernst & Young environment. These services are supported by various WAN, LAN and WLAN products, technologies and vendors across Data Center, Public Cloud and Branch Office environments. Additionally you will provide consulting services to other teams, and act as a level four escalation point for operational issues.
What are you going to do?
· Design, delivery and L4 escalation support for data network services across the global Ernst & Young environment. These services are standards based, inherently secure, innovative and aligned to business requirements.
· Create designs based on industry best practices, sound solid engineering principles while incorporating both local and global requirements
· Develop solutions design and configuration documentation to be used by the Regional Data Network and Operations teams for implementation and support.
· Provide sponsorship and lead technical delivery for projects, programs and initiatives with a focus on fiscal responsibility while delivering on time, in scope and on budget.
· Work with the portfolio and service delivery teams to provide consultancy expertise towards developing Business Case and ROM Estimates.
· Provide technology expertise for all facets of data networking to enhance quality and facilitate superior solutions which meet business requirements.
· Collaborate with appropriate teams to create and gain approval on global technology standards and reference architectures on an ongoing basis
· Develop and maintain documentation for configuration guidelines and templates
· Research and keep abreast of industry trends and new technology offerings by maintaining engineering relationships with strategic vendors to ensure our technology landscape, reference architectures, designs and configuration standards stays current
· Lead all technical aspects of RFI/RFP exercises including document preparation, evaluate vendor technology and service offerings, conduct proof of technology exercises and provide recommendations
· Act as a consultant to the other teams for network portfolio
· Drive and complete technical network deliverables on assigned project
· Review and recommend networkrelated hardware and software technologies, designs and services that will assist in the support of the firm's global IT infrastructure
· Work with Strategy & Architecture and Regional Data Network teams to help provide new engineering standards for the organisation and help to identify opportunities to enhance existing services
· Ensure compliance with infrastructure design methodologies during project work with both the Service Delivery and Regional Data Network teams
· Evaluate and recommend different types of network related hardware and software to be supported as "standard components" that will be utilized in support of infrastructure builds
· Achieve "first-pass" check of quality in solutions development as it relates to infrastructure
· Gain adherence to architecture standards and principles, global product-specific guidelines and local regulatory requirements
· Provide infrastructure maintenance support for problem management and incident escalation
· Help the firm to achieve excellent ratings during internal and external audits
Shift : Monday to Friday 9-6PM
Location: Microcentro
EY, an equal employment opportunity employer, values the diversity of our workforce and the knowledge
of our people.