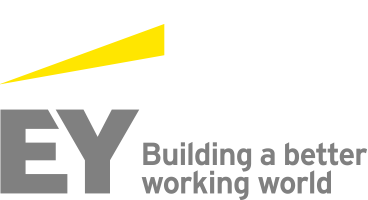 Job Information
EY

Skype Collaboration Operations

in

Argentina
Skype Collaboration Operations
Core Business Services
Requisition # ARG002T8
Post Date Jan 13, 2020
Operations Engineer has responsibilities within a team of L3 and supports various application platform services across a range of business portfolios. This individual will support the end-to-end aspects of services under their remit including but not limited to service engineering, L3 End User Telephony & Skype for Business support, Escalation management, Vendor management and service roadmaps and standards.
What are yougoing to do?
Provide support on daily customer initiated and controlled operations ofthe services in Skype for Business, Telephony and Audio conference services.

Capture, triage, troubleshoot and resolve issues,escalate when needed, engage 3rd parties as needed to fulfil support needs.

Responsible for handling Level 3 service requests and operationalactivities.

Monitor the remote monitoring and management system alerts andnotifications and respond accordingly through service requests.

Coordination with different escalation teams during high risk Incidentsor Projects.

Adheres to engineering methodologies, standards and leading practices.

Provide feedback regarding engineering methodologies and various userrequirements.

Produce accurate, brief and clearly written documents tailored toaudience needs and expectations.

Recommendation of process engineering and operational improvementinitiatives including automation tooling, service enhancement including forvendors.

Execution of application environment tasks as required for incidentresolution.

Liaise with appropriate teams for the development of corrective actionsor viable workarounds to resolve major incidents.

Respond to automated alerts on the health of systems.

Executing scheduled or unscheduled tasks relating to operationalmaintenance and monitoring of application environments.

Adhere to EY and ITIL guidelines for Incident, Problem, and ChangeManagement.

Ensures all work is carried out and documented in accordance withrequired standards, methods and procedures.

Responsible for assisting senior team members in research anddevelopment of new products and technologies.

Root cause analysis and service improvement solutions.

Ability to work well within a multi-disciplinary team structure, butalso independently.

Ability to work with 3rd party vendors (i.e. PSTN carriers, Cloud,AT&T, IBM) for escalation of issues.

Demonstrates analytical and systematic approach to problem solving.

Communicates fluently orally and in writing and can present complextechnical information to both technical and non-technical audiences.

Personal drive to improve and develop as well as ability to improve workprocesses, find automation opportunities and areas for improvement.

Responsible to plan, schedule and monitor work activities in order tomeet time and quality targets.

Responsible to absorb rapidly new technical information, businessacumen, and apply it effectively.

Outstanding management, interpersonal, communication, and organizationalskills.

Flexibility to adjust to multiple demands, work shift priorities,ambiguity, and rapid change.
Whatdo we need from you?
Demonstrable extensive knowledge of key productssuch as Skype for Business, Telephony, Voice over IP, Public Switched TelephoneNetwork, Internet & Cloud computing, Microsoft Teams.

Hands-on experience in different appliances likeAudioCodes SBC's, Cisco Voice Gateways are added advantage.

Demonstrable platform support experience on Windowsplatforms and Azure cloud is an added advantage.

Understanding basic of database technologies (MySQL,MSSQL) etc.

Demonstrable intermediate to advanced knowledge ofoperating systems and dependent platforms such as Microsoft Windows.

Basic understanding of networking/LAN/WAN/DMZ &VPN concepts including but not limited to Quality of Service, Call AdmissionControl and routing.

Knowledge of troubleshooting tools and techniquesrelated to networks and systems i.e. remote access tools, Windows Supporttools, connectivity tests, etc.

Experience supporting applications, platforms,and/or services in clustered, federated, shared and/or virtual environments.

General understanding of various IT securityconcepts as they relate to production environments.

5 years of related work experience in customersupport function.

Participate in a variable shift pattern.

Flexibility in scheduling with a willingness towork extra non-standard hours on occasion.

Ability to work well within a multi-disciplinary,multi-cultural team structure, but also independently.

Strong interpersonal and verbal and writtencommunication skills.

Ability to meet agreed deadlines, with demonstrableproductivity.Shift:Monday to Friday between 7 to 10PMLocation: Microcentro EY, an equal employment opportunity employer, values the diversity of ourworkforce and the knowledge of our people.