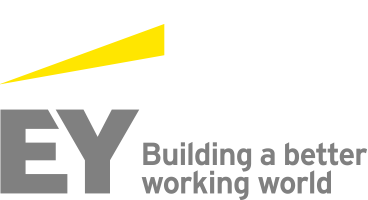 Job Information
EY

Supervising Associate - Product Management - EY Global Delivery Service

in

Argentina
Supervising Associate - Product Management - EY Global Delivery Service
Core Business Services
Requisition # ARG003PD
Post Date Apr 06, 2021
Job Summary:
The Knowledge Platform Product Manager is responsible for the overall management of one or more technology solutions for EY Knowledge. This position is expected to manage the solutions in line with the EY Knowledge strategy, ensure that solutions fit consistently within the integrated suite of
technology enablers, as appropriate, that the solutions operate as designed and are of high quality. This position is also responsible for the successful deployment of these solutions.
Supporting the domain Knowledge Leader and Knowledge Managers, this position provides consultative guidance on technology for the application sponsor.
This position will also initiate, plan, and execute projects (simple to moderately complex), leading small project teams (virtual, matrix) to success, applying effective project management processes, including management of stakeholder expectations, communications, and scope management.
Essential Functions of the Job:
Work closely and collaboratively with domain Knowledge Leaders and domain stakeholders to plan, validate & develop solution strategy

Collaborate across and with Research & Insights to drive a seamless and integrated knowledge capability to the business

Manage project scope variance(s), anticipate time and budget overruns, and communicate appropriately any project-related challenges.

Perform with a good understanding of the product's full range of functionality and a working familiarity with technology tools and services.

Work together with Knowledge Leaders, vendors and EY Technology, to contribute to have better conversations and negotiations with the vendors

Work closely with EY Technology team to identify opportunities of enhancing, automating and support homegrown tools

Collaborate with Emerging Technology team to drive enhancements to Microsoft Products (Term Store/CTH)

Identify ambiguities with reported problems and proactively prescribe solutions to the issues.

Recommend courses of action and manage relationships for positive progress.

Provide detailed review of development solutions and schedules; review and test product upgrades prior to being placed in production environment.

Acts as a project manager for small to medium-sized projects or oversee portions of complex projects. Demonstrate good understanding of scope, schedule and planning; advanced understanding of time management, resource management, cost management.

Gather user/stakeholder input

Build the business case, secure executive support and funding

Assemble formal business requirements and generate prioritization

Manage application-related projects for the product family supported

Design and develop new / enhance current solution

Conduct test planning and execute UAT / pre-production testing

Coordinate business readiness activities

Plan measurement and analytics outputs

Deploy solution

Conduct post-production validation

Monitor innovative trends and external market changes

Tune, test, and reconfigure solution

Research industry best practices, vendors, and assess competitive positioning

Create and manage platform engagement best practices, success stories and related activities.
Analytical/Decision Making Responsibilities:
Adheres to all firm policies, guidelines and standards in relation to responsible use of collaboration platforms and solution configuration

Understands the firm's go-to-market strategy and service delivery models, how core business services support the business, and how knowledge enables exceptional client service and high performing teams.

Understand Next Wave strategy and Knowledge Transformation and ensures key digital knowledge platform strategies are aligned to them.
Knowledge and Skills Requirements:
Good understanding of complex technology tools products and services.

Good project and product management skills. Ability to prepare detailed instructions/guidance and to manage projects. Able to manage multiple medium to complex projects simultaneously.

Ability to learn new things quickly, to thrive on change and to strive for continuous improvement.

Good teamwork and mentoring skills

Good sense of operational efficiency, judgment, tact, and decision-making ability.

Developing executive presence to influence senior level executives throughout EY

Good written and verbal communication and presentation skills

Understanding of the business and demonstrated commercial acumen using commercial language that presents knowledge activities in the context of business objectives

Ability to demonstrate strong written and oral communication skills to talk about knowledge programs in a clear, compelling manner with a professional demeanor
Supervision Responsibilities:
Able to complete multiple mid-sized projects and meet deadlines in a fast-paced environment

Receives moderate supervision from function leaders;

Effectively influences and directs the activities of individuals in other parts of the organization.
Other Requirements:
Travel may be required from time to time to complete assignments

Flexibility in working hours to accommodate workload and multiple time zones as needed
Job Requirements:
Education:
Bachelor's degree or equivalent experience
Experience:
5 - 7 years' experience in related field

Microsoft SharePoint experience.
Certification Requirements:
Project management certification desirable