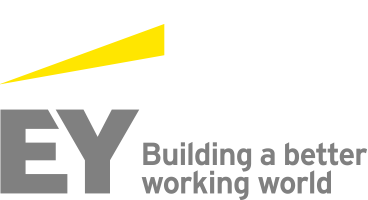 Job Information
EY

Vendor Analyst

in

Argentina
Vendor Analyst
Core Business Services
Requisition # ARG0037E
Post Date Oct 01, 2020
This role will be part of Vendor Management, team responsible for the central oversight of vendor and contract management of the Global Information Security business unit.
The role requires to document and keep track of all existing contracts with external and member firms, being able to report in a timely manner on the key attributes of contracts such as contract amount, scope period, spend categories, level of support, etc. The role also involves on proactively seeking opportunities to streamline, strengthen and automate operational processes and procedures as well as other aspects of the Information Security business unit's governance processes in order to enable Information Security to operate efficiently and effectively. The role requires an understanding of the underlying technologies within Information Security, provides information through formal metrics analytics and guides or provides training and other aspects of knowledge sharing that is produced by and for IT teams.
What are you going to do?
Update and manage contract inventory.

Report on all annual contract renewals, including providing information to the Information Security Finance team for budgeting purposes.

Support the Information Security business unit in all procurement activities.

Provide the ability to manage vendor's performance based on a defined set of criteria.If needed define/refine, develop and implement tools, reports and systems to measure and manage the vendor's management processes utilizing all available data and conduct scheduled supplier performance reviews.

Oversee the processes needed to ensure proper compliance with procurement policies throughout Information Security.

Influence the behavior, expectations, and accountability for the procurement process throughout the Information Security organization.

Strong analytical and business acumen, and a solution and service orientation.

A results-oriented approach, to deliver under difficult conditions. Demonstrated judgment under pressure, with a commitment to set high performance standards for yourself and others.

Proficient at working in a matrix organization, partnering with resources to achieve results through others.

Ability to multitask and prioritize own work based on priorities of the organization.
What do we need from you?
Solid base of SharePoint use, being able to manage content types, lists and security settings.

Project well-defined consultative skill to conduct effective questioning,hone in on key directives to formulate ideas and materials as well as present those ideas clearly and concisely.

Develop an in-depth and continuous understanding of EY's business, the interconnectivity the assigned business unit has to the firm's overall operating model.

Strong quantitative and qualitative business analysis skills. Proficient at absorbing large volumes of complex information, and presenting it in a clear and concise manner

Competent at using data, along with problem-solving methodology, when making decisions and assessing impacts of change.

Positive approach to learning, to keep up to date with your area of expertise. Competent at growing personally and professionally through new knowledge and experiences.

Skilled at applying past learning to new situations, to generate fresh approaches to organizational challenges. Record of encouraging organizations to learn from other industries.

Solid working knowledge of budgeting, business development and strategic planning.

Strong mediation skills, to facilitate a constructive approach to dealing with conflict.

Strong presentation skills.

2 to 4 years in a corporate IT environment, preferably in IT Security

Qualification in IT procurement, business administration, project management, or a related discipline or equivalent work experience.Shift: Monday to Friday from 9 to 6 PM.Location: Microcentro EY, an equal employment opportunity employer, values the diversity of our workforce and the knowledge of our people.