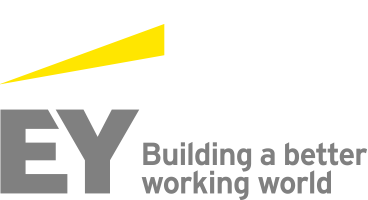 Job Information
EY

Cybersecurity consultant (junior and experienced profiles)

in

Belgium
Cybersecurity consultant (junior and experienced profiles)
Advisory
Requisition # BEL0014H
Post Date Jun 28, 2018
About EY
EY is a global leader in assurance, tax, transactions and advisory services. Our people are united by our shared values, which inspire our people worldwide and guide them to do the right thing, and our commitment to quality, which is embedded in who we are and everything we do. EY is committed to doing its part in building a better working world for our people, for our clients and for our communities. Visit us at www.ey.com/careersbelgium and see why EY has been on FORTUNE's "100 Best Companies to Work For®" list for 15 consecutive years.
EY Advisory Services is a fast-moving, high-growth area with huge potential. It offers variety, challenge, responsibility and the opportunity to realize your leadership potential. Our client teams are focused on helping clients improve business performance and operational efficiency while managing risk. We help clients by delivering assessment, transformation and process efficiency solutions in specialty areas like finance, supply chain, internal audit & compliance, risk management, people and organizational change, strategic direction, and IT program transformation/IT advisory and Enterprise intelligence. Our Advisory team members focus on the priorities and challenges our clients' CFOs & CEOs are facing within these fields.
Our Cybersecurity and Privacy professionals help organizations address the challenge of managing cybersecurity and privacy risks in a way that is in line with their business strategy. Our professionals provide independent, impartial assistance in IT and across the business, bringing insights from our work with commercial and government organizations, as well as knowledge of industry leading practice, regulation and financial audit requirements.
In response to strong market demand, we are growing our team and we have opportunities for both junior and experienced cybersecurity consultants.
Key responsibilities for junior cybersecurity consultants
We are currently looking for talented and dynamic professionals with a strong interest in the domain of Cybersecurity. When joining our rapidly expanding team, your key responsibilities will be:
• To proactively work with national and international clients to deliver high-quality advice and assurance on management and/or technical challenges in the domain of cybersecurity and IT risk
• To identify, analyze and transform Cybersecurity and IT risk-related issues into practical solutions, in view of the client's business agenda
• To organize and execute client meetings, interviews and workshops
• To assess people, processes and/or technology, based on industry leading practices and our own methodology suite
• To communicate relevant Cybersecurity and IT risk issues and recommendations to internal and external stakeholders
• To team up with local and global specialist teams throughout different industries and sectors
Key responsibilities for experienced cybersecurity consultants
You will lead cybersecurity assessments and manage teams, often with limited supervision. You will be expected to identify opportunities, supporting the go-to-market strategy and contribute to sales activities to win new business for the team. You are highly motivated, and a good communicator, as you will need to convey technical content in business language with senior management. You will also need to be a team player who is not only looking to enhance their own career, but recognizes the value in developing others and strengthening the team. You will have responsibility for:
• Leading a portfolio of cyber engagements with our clients, reporting to senior management, responsible for the day to day running of the engagements and the quality of the teams' output
• Managing and creating reports and via review ensuring the highest quality deliverables prior to senior management's review
• Contributing to developing the market for Cybersecurity services across all non-financial market sectors and identify sales opportunities
• Establishing client relationships with senior stakeholders
• Working with prospective clients to agree, scope and plan the delivery phase of engagements
• Helping our clients in building and realizing their security vision, strategy and programs
• Managing engagements to time and budget
• Contributing to the development of the existing Cybersecurity and Privacy team, acting as mentor and coach to the junior members of the team and leading by example
Profile
• Bachelor's or Master's Degree
• You have a particular interest or relevant experience in cybersecurity governance and risk management (or relevant experience in IT), or in the assessment or implementation of cybersecurity (e.g. networking, operating systems, databases, vulnerability assessments, attack & penetration testing).
• You are able to communicate effectively with both IT and business people about cybersecurity matters
• Possession of relevant qualifications such as CISM, CRISC, CISSP and/or CISA, as well as involvement in industry related organizations (e.g. ISACA, L-SEC, ISF… ) are a plus
• You have knowledge of and experience with relevant industry security standards and frameworks, such as ISO 2700x, ISF, NIST, WebTrust, OWASP, COBIT, GDPR/GAPP,…
• You have an analytical mindset, strive for quality and are able to work in a result-oriented environment
• People, team and commercial skills are a must for experienced consultants
• You are fluent in Dutch or French and English
Offer
• Joining our Cybersecurity and Privacy team means choosing for a dynamic, multicultural and learning environment. In this regard you will be offered a tailor-made learning track depending on your ambitions.
• A dynamic and flexible working environment, where personal development and growth are encouraged
• An intellectually challenging role within a leading international company
• An interesting salary package including fringe benefits