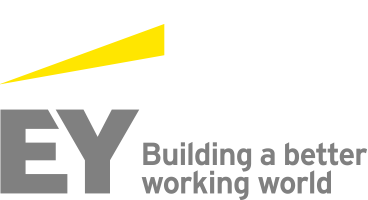 Job Information
EY

Director Change Management

in

Belgium
Director Change Management
Consulting
Requisition # BEL002A4
Post Date May 04, 2021
The opportunity
EY Belgium is hiring exceptional talent to assist us in building a world class Change Team within EY Consulting.
Our team is winning the hearts and minds of organizations by assisting them to solve their complex people problems by a pragmatic, innovative and no frills-approach.
Our Consulting Practice works as one single team to find the best solutions for our clients and can be summed up in different competencies. Given our growth and ambitions in the Change Management area , we are currently looking for highly motivated and passionate Change Director to join our client engagement teams.
The role
As a director in Change Management, you will be part of the Business Transformation team within Consulting. You will lead largescale Business or IT transformation (e.g. ERP implementation), agile transformations, cultural change programs, behavioral change journeys, innovation and digitization, organizational (re)design, etc. In addition, you will help organizations guide through their transformation journeys by engaging the business, making sure they are ready for the change and assuring the change sticks. Moreover, you will help organizations maximize their benefits and minimize their risks of sustainable change by focusing on:
Strategic change: guiding organizations in defining their expected ROI from a people perspective.

Purpose-led change: helping organizations maximize their benefits and minimize their risks of sustainable change, focused on people values and outcome (in terms of behaviors, culture, learning, talent, …).

Change analytics: empowering organizations in making the right decisions in the people area, based on people analytics

Employee experience: focusing on customizing the change experience to people, delivering a completely tailored Change Experience to clients

Immersive delivery: moving away from the classic change approaches, delivering change in an immersive way by mastering innovative tools and techniques.

Designing and implementing future operating model in the necessary processes, policies and tools to support the desired business outcomes;
Key responsibilities
You have already achieved outstanding professional success and are a seasoned director with significant experience in:
Delivering strategic change management programs in a wide variety of contexts, including major IT transformations and business re-organizations from a strategic viewpoint as well as an operational viewpoint. Often, these reorganizations are done in an iterative, agile way. Working with senior leadership to create change alignment in order to support transformation programs success.

Assisting in building a successful client portfolio within Change Management in public and in private sector.

Envisioning the future of the Change Team within EY Consulting by assisting in further developing our Change practice and bringing it alive by guiding the team and clients in operationalizing our new methodology.
Skills and attributes for success
To qualify for the role you must demonstrate the following core technical expertise and experience:
A proven track record of shaping and running complex, high profile, profitable engagements which create value for clients in the areas outlined above;

Understand the clients industry and recognize key performance drivers and business trends from a people perspective.

Demonstrate high levels of technical and professional knowledge and quickly assimilate new knowledge of complex change concepts (e.g. sustainable change, change analytics, behavioral change versus cultural change,…) not only from a project mode, but also from an employee engagement point of view.

Demonstrated experience in strategic transformation, organizational transformations, change management and employee experience projects, focusing on change readiness, change engagement, adoption and sustainable change embedding.

Practical expertise in design thinking and persona ideation

Demonstrates expertise in working with change analytics methodologies and tools for change that actually work and are sustainable

Demonstrate excellent project management skills

Develop and successfully manage all project budgets within the change management team.

Lead client engagement teams and work with a wide variety of clients, both in the public and private sector, to deliver professional services.

Demonstrated track record of building client relationships and having a sustainable client network

Generate new business opportunities in Change Management on a continuous basis.

Develop and maintain productive relationships with client management. Monitor progress, manage risk and confirm key stakeholders are kept informed about progress and expected outcomes. Focus on deliverables and client business priorities.

Proven to be an excellent people manager to further develop the Change Management Team. Provide constructive on-the-job feedback/training. Foster an innovative and team-oriented work environment.

Understand EY and its service lines and actively assess/present ways to serve clients.

Develop relationships with other EY team members across all practices to serve client needs.

Develop long-term client relationships and networks.
Profile
A degree with an emphasis on Business, Human Resources, Psychology and/or economics / management

Minimum of 12 years of related work experience, including significant Change Project management experience.

Experience with change management projects within major IT transformations or business re-organisations.

Experience with data analytics in change management projects (development and implementation of change indicators).

Experience with the daily management of team members on multiple projects and reporting to partnership. Strong focus and drive to achieve project / program goals and objectives, with a first time right mentality

Within client assignments, analyses complex problems and ability to deliver insightful and practical solutions. Think in a structured manner and communicate/report concisely to clients.

Willingness and ability to travel internationally if required

Fluent in Dutch and English, well-versed in French.

Strong analytical and problem solving skills

Excellent oral, written, and presentation skills

High level of motivation and a self-starting attitude

Ability to think outside of the box, thrive on new challenges

Strong work ethic

Effective organization and time management skills with the ability to work under pressure and adhere to project deadlines.
Offer
You will lead the change management team, currently engaged in a significant number of high-profile change management projects, related to major IT transformation and business re-organisation engagements in both the public and private sector, through our active collaboration with our other Consulting competencies.

We offer extensive trainings, both on technical matters, as well on soft skills and project management and will immerse you in our innovating change management methodology, which is perceived as cutting-edge by our clients and positions us well ahead of our direct competitors.

We offer you an attractive remuneration package (competitive salary, net allowances and extensive fringe benefits: company car with fuel card, smart phone, health insurance, pension plan, etc);

We are proud of our flexible working arrangements, and we will support you to build a successful career and deliver excellent client service without sacrificing your personal priorities. While our client-facing profession might require regular travel, and at times working at client sites, we are committed to help you achieve a work-life balance;

At EY we are passionate about the inclusion and support of individuals of all groups; we do not discriminate on the basis of race, religion, gender, sexual orientation, or disability status.