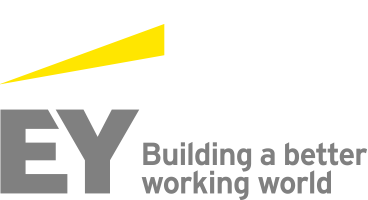 Job Information
EY

Forensic & Integrity Services (Senior) Consultant / Manager – Investigations & Compliance

in

Belgium
Forensic & Integrity Services (Senior) Consultant / Manager – Investigations & Compliance
Assurance
Requisition # BEL0024V
Post Date Feb 15, 2021
The EY Forensic & Integrity Services practice advises corporations on complex business matters that require investigative work and analysis by our team using industry knowledge and the latest technology tools. We service clients from various industries including financial services, media & entertainment, real estate & construction, consumer goods, pharmaceutical and others. And as part of our team, you will be on the cutting edge of current trends in fraud and forensic investigations, as well as being at the heart of serving as a quality-focused liaison between our clients and the law.
With approximately 4,500 forensic professionals around the world, EY has the ability to assemble the right multidisciplinary and culturally aligned team to work with clients and their legal advisors. EY works to give clients the benefit of our broad sector experience, providing deep subject-matter knowledge and the latest insights from our work worldwide.
The opportunity
Successful organizations depend on their reputation for keeping promises, respecting laws and behaving ethically to maintain stakeholder trust. EY Forensic & Integrity Services professionals help organizations protect and restore enterprise and financial reputation. We assist companies and their legal counsel to investigate facts, resolve disputes and manage regulatory challenges. We put integrity at the heart of compliance programs to help better manage ethical and reputational risks.
Because our team is an industry leader and highly visible in the marketplace, this is your chance to accelerate your career by joining our team at EY.
Key responsibilities
In order to reinforce our Forensics desk, we are looking for an Experienced Forensic Auditor. More concretely, you will have following tasks:
Review of financial data and other documents, including emails, in the context of an internal investigation or corruption-related matter;

Perform background searches on companies and individuals;

Liaise with litigation teams and other legal professionals;

Meet with company executives to understand their processes around identifying and mitigating fraud-related risks;

Review policies and procedures and perform fraud risk assessments;

Perform Compliance & ABAC audits;

Contribute to forensic audit support;

Contribute to expert reports, including the review, analysis and verification of evidence;

Apply advanced data analytics techniques to detect indications of irregularities.
Your profile
You have 3 to 5 years of experience within the domain of Forensic Audit;

You obtained a Master degree in Economics (Accounting or Audit), Business Administration or similar;

Fluency in Dutch and/or French and proficient level of business English;

You are a team player who is able to work independently;

You can demonstrate affinity with data analytics or other forensic software knowledge (Encase, FTK, Nuix, Relativity, …).
Our offer
We offer extensive trainings, both on technical matters, as well on soft skills and project management;

We offer you an attractive remuneration package (competitive salary, net allowances and extensive fringe benefits: company car with fuel card, smart phone, health insurance, pension plan, etc).;

We are proud of our flexible working arrangements, and we will support you to build a successful career and deliver excellent client service without sacrificing your personal priorities. While our client-facing profession might require regular travel, and at times working at client sites, we are committed to help you achieve a work-life balance;

At EY we are passionate about the inclusion and support of individuals of all groups; we do not discriminate on the basis of race, religion, gender, sexual orientation, or disability status.
At EY, the spotlight is on our people. You are empowered to build your expertise and explore the world so that you can innovate and challenge the status quo.
Because Building a better working world begins here.
This is what makes us different, and renders working here a unique, lifetime experience.
We are one international, connected team, with one purpose. We are EY.
Your dream career begins here.