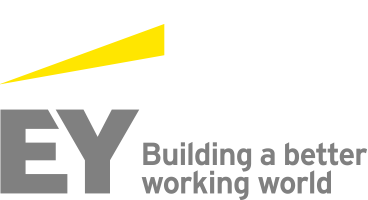 Job Information
EY

Transfer Pricing Senior Consultant and Manager

in

Bulgaria
Transfer Pricing Senior Consultant and Manager
Tax
Requisition # BUL0004Y
Post Date Jan 06, 2021
EY is looking for experienced transfer pricing professionals for senior consultant and manager positions
EY is a global leader in assurance, tax, transaction and advisory services. The insights and quality services we deliver help build trust and confidence in the capital markets and in economies the world over. We develop outstanding leaders who team to deliver on our promises to all of our stakeholders. In doing so, we play a critical role in building a better working world for our people, for our clients and for our communities.
Our International Tax and Transaction Services sub-service line is one of the largest, most distinctive international tax teams in the market with the breadth and depth of our transfer pricing, transactions and international tax talent.
What a career in EY International Tax and Transaction services entail?
Our professionals have the opportunity to:
Be entrepreneurial and develop new areas of service offerings for our clients

Build their network with colleagues and clients in various industries

Work with a client base of some of the world's best-known brands, as well as Bulgarian clients with high growth potential

Be complex problem solvers that add value to our clients' business

Build digitally enabled leading class technical skills
Currently, we have an exceptional opportunity in our International Tax and Transaction Services team in Bulgaria.
Wanted: Transfer Pricing Manager
As a Transfer Pricing Manager, you will play a key managerial role in the engagement teams dedicated to identifying and resolving complex transfer pricing issues. You will be responsible for managing the timely executing of quality work on engagements / projects, as well as for understanding clients' priorities and requirements and anticipating their needs and challenges. You will organize information and workflows and support the team in developing and implementing technology tools and automation of process in a high-control environment. You will manage documentation of processes, procedures and technical issues; manage the client relationships and will structure, coordinate and supervise the entire process. You will be involved in the business development activities, including participation in conferences and web casts organized by EY.
As a Transfer Pricing Manager, you will have responsibilities related to the developing and leading younger team members by providing learning and experiences that are motivational and engaging.
What we expect from you is:
Bachelor or master degree in a relevant field

Fluency in both Bulgarian and English

At least 4 years of experience in transfer pricing
......................................................................................................................................................................................................
Wanted: Transfer Pricing Experienced Senior Consutlant
As an experienced Senior Consultant you will be actively using your industry, business model and economics insights to assist our clients in analyzing their pricing policies and tax obligations. You will have the opportunity to bring ideas and insights to clients that provide value and help address risk. Through your work and involvement with clients specializing in various activities, you will master your practical knowledge in the areas of corporate taxation, supply chain management, business strategy, benchmarking, risk identification. You will directly contribute to the building of a specialized team working in a fast-changing tax policy area.
What we expect from you is:
Bachelor or master degree in a relevant field

Fluency in both Bulgarian and English

At least 2 years of experience in transfer pricing or a related area such as controlling or financial audit.
In addition to our formal requirements, no matter what your professional background or degree of study is, as an International Tax and Transaction Services professional you should be:
Technical in tax

Curious and an active learner

Nimble, innovative and open to new ideas

Able to leverage leading edge technologies, such as robotics, artificial intelligence and automation

A critical thinker capable of complex and creative problem solving that has strong numerical and analytical skills

Strong interpersonal skills, including ability to operate in multi-task and deadline driven environment

Team management experience and leadership ability

Fascinated by the inner working of business

Collaborative and self-motivated
What we offer you
At EY, we support you in achieving your unique potential wherever you are in the world - both personally and professionally. We give you stretching and rewarding experiences that keep you motivated, working in an atmosphere of integrity and teaming with some of the worlds most successful companies. Moreover, while we encourage you to take personal responsibility for your career, we support you in your professional development in every way we can.
As a tax professional at EY, you will gain the technical knowledge and industry experience you need to help clients manage their tax obligations effectively and enhance their financial performance. In turn, well help you achieve your potential by giving you business advisory experience and professional development. You will gain wide-ranging experience across industries and geographies in an organization that has an unwavering commitment to quality. At EY, we know its your point of view, energy and enthusiasm that make the difference.
Please note that only short-listed candidates will be contacted.
EY is an equal-opportunities employer. All applications are treated as confidential.