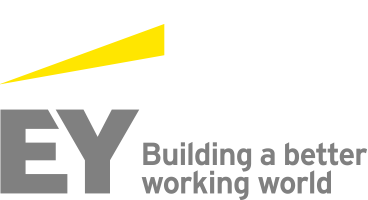 Job Information
EY

IT Audit Senior, EY Forensic & Integrity Services, Nicosia, Cyprus

in

Cyprus
IT Audit Senior, EY Forensic & Integrity Services, Nicosia, Cyprus
Advisory
Requisition # CYP00055
Post Date Jan 13, 2020
IT Audit Senior
EY Forensic & Integrity Services, Nicosia, Cyprus
We are looking for our new colleague who will be part of our IT Audit & Assurance Team.
You will tap into a network that will continuously open new doors and provide advice that makes a difference.
You will be working in multi-disciplinary teams with leading professionals from other competencies.
About EY
EY is a global professional services organization providing advisory, assurance, tax and transaction services. We are committed to doing our part in building a better working world, to help create wider economic and social benefits today, and a strong legacy for a better tomorrow.
You will be part of the EY family where you will work with other exceptional professionals coming from different backgrounds and nationalities. At EY we support you in achieving your unique potential both personally and professionally. We give you stretching and rewarding experiences that keep you motivated, working in an atmosphere of integrity and teaming with some of the world's most successful companies.
About the job
As an IT Audit & Assurance professional within the IT Audit team, you will be working closely with external clients and help them in a diversified portfolio of engagement types. A significant component of your work will be to support the Financial Audit as a member of integrated audit teams with IT related audit work, including evaluation of a client's IT environment, testing of IT general controls, IT Dependent and application controls within business processes review, as well as data analytics (journal entry testing, revenue assurance testing, various sorts of analysis). Your work will also include elements in areas such as cybersecurity, business continuity, IT Governance and IT service management, and technology-related regulatory compliance.
About you
As an external audit professional, you will be leading engagements to identify control enhancements, operational and compliance process improvement and efficiency opportunities. We are welcoming highly motivated individuals with excellent problem-solving skills and the ability to prioritize shifting workloads in a rapidly changing industry. As an effective communicator, you'll be a confident team player that collaborates with people from various teams while looking to develop your career in a dynamic organization.
We will support you with career-long training (audit methodology, regulatory requirements, and certifications), and coaching to develop your skills. We offer you the unique opportunity for quick onward career progression.
You will evolve by always looking to go the extra mile providing an exceptional user experience for both your internal and external stakeholders. At EY, we are committed in Building a better working world.
To qualify for the role, you must:
Have a strong academic background with at least a university degree in Computer Science, Information Technology, IT Security, Management Information Systems or in a related field.

Have at least 2 years of working experience as an IT-Auditor (internal or external), or 3 years of relevant experience in IT. Ideally, you have significant experience in applying relevant technical knowledge in at least one of the following engagements: (a) financial statement audits; (b) internal or operational audits; (c) ISMS implementation/ audit; (d) business continuity management implementation; and/or (e) ERP security and control reviews (Oracle, SAP, MS Dynamics).

Possess knowledge and understanding of common IT frameworks and standards, such as: ITIL, COBIT, ISO27001, ISO 22301 etc.

Be familiar with the main data protection and governance laws and regulations such as the GDPR.

Be highly organized but also flexible, with the ability to adapt to a broad scope of clients, to challenge yourself and your colleagues, and with a high drive for client focused results.

Be fluent in Greek and English languages.

If you are a holder of a professional certification, such as CISA, CISM, CRISC, CISSP, ISO27001 or ISO22301 (or any other equivalent), this will be considered an advantage.Application processIn our recruitment process, you will be contacted first for an initial phone call to get to know you a bit more and discuss salary and social packages. Then you will be invited to some interviews either in our office or via Skype. Eventually you will be informed of our decision.If what you read inspires you, then do not hesitate to click on the apply button and we'd love to hear more from you because whenever you join, however long you stay, the exceptional EY experience lasts a lifetime.
If you can confidently demonstrate that you meet the criteria above, apply now.
Make your mark.
.