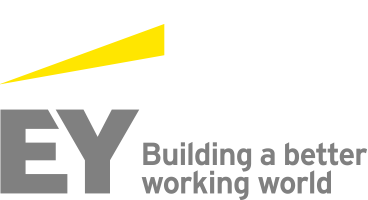 Job Information
EY

Associate Partner / Director, Finance (Private Equity and National Markets sector)

in

United Kingdom
Associate Partner / Director, Finance (Private Equity and National Markets sector)
Consulting
Requisition # UNI00GVO
Post Date Feb 16, 2021
Associate Partner / Director, Finance (Private Equity and National Markets sector)
(Open to multiple locations)
Disruption and volatility are the hallmarks of today's global business and economic landscape, and no organisation is immune. To survive and thrive in this "new normal", organisations must think and act differently in all areas of the business. And, that includes finance. With the pace and extent of change that organisations now face, they're looking for more than business as usual from the Finance Function. Finance must become much more agile to help the enterprise respond to new demands on the organisation — quickly, efficiently, and with deep, relevant and timely insights. Answering that call will require fresh thinking, new approaches and more powerful technologies — in other words, a complete transformation of the finance function as we know it today.
At EY, you'll have the chance to join the leading finance and global business services team to build a career as unique as you are, with the global scale, support, inclusive culture and technology to become the best version of you. And we're counting on your unique voice and perspective to help EY become even better, too. Join us and build an exceptional experience for yourself, and a better working world for all.
Drawing on its reputation for providing deep industry experience and leading Consultancy services to industry, EY's Consulting Services business is currently offering an exceptional opportunity. You can be part of a highly innovative team offering a new level of excellence in business transformation programmes and financial management.
The opportunity
Finance is a rapidly growing area at EY. Within this area, we are seeking to build significant Commercial capability in the Private Equity and National Markets sector. The Finance Consulting and Operational Business Services service line works with clients to address mission critical issues for the Chief Financial Officer (CFO). These invariable focus on creating business value by building world-class finance capabilities.
You will work in multi-disciplinary teams for some of the biggest, and most recognised corporate brands in the world. You will help drive their business performance by identifying and delivering improvements in efficiency and effectiveness across the finance function.
Your key responsibilities
You will be expected to build relationships at senior levels within client organisations: working with them to understand their business problems and priorities, consulting with your EY peers to evaluate solution options that you will be expected to design and deliver, motivating and managing your team, often across borders and always from a diverse set of backgrounds.
Contribute to continued growth and profitability for EY, by identifying and capitalising on business development opportunities in existing and potential clients for own and other areas of the firm

Engage new and existing clients to build and foster trusted long-term relationships, gaining trusted-advisor status, with a focus on key decision-makers in the Private Equity sector

Engaging clients around their CFO agenda such as:

Prepare finance functions for future optimising digital solutions and driving greater insight

Standardising, simplifying and automating processes and controls

Designing, implementing and improving shared service operations

Shaping and driving value from outsourcing support contracts

Optimising resource allocations through Budgeting, Planning and Forecasting process redesign

Identifying business opportunities and risks and shaping information and analytical solutions
Skills and attributes for success
You will be professional in your approach, with a natural ability to establish personal credibility with clients. You will also be highly organised, capable of coordinating your own workload and that of other team members, meet deadlines, and quality and risk objectives. You will be expected to add measurable value to your clients by delivering work that addresses their biggest problems and priorities. You will be expected to take-ownership for solution development and delivery trading on your technical expertise and experience.
To qualify for the role you must have
A consulting background, with experience of business development and solution design for complex multi-national businesses

A network of client relationships across the Private Equity and National Markets sector, and potentially beyond the UK, with a strong sales track record

Extensive experience of being fully accountable for project / programme delivery across a range of Finance and/or Global Business Services projects, with the ability to align traditional management techniques with agile ways of working

Detailed knowledge of account management, business development and the consulting sales cycle, with demonstrable experience of having large scale, complex accounts / sectors

Have a proven track record of building lasting relationships and influence senior colleagues and clients in leading roles.

Have a proven track record for identifying and capitalising on new revenue streams and generating new business

A qualified accountant with an ability to create solutions to technical problems
Ideally, you'll also have
Ability to write to a high standard, fluent/native in English with additional major languages desired.

A willingness to travel and work overseas.
What we look for
We're interested in intellectually curious people, with a genuine passion for finding and implementing innovative ways to nurture growth. You'll also need excellent communication and negotiation skills. We'll look to you to have the ability to express big ideas to influence C-suite leaders while also having technical skills to architect the right solutions for clients. If you're ready to take ownership of a team that's poised to take the industry by storm, this role is for you.
What we offer
Continuous learning : You'll develop the mindset and skills to navigate whatever comes next.

Success as defined by you : We'll provide the tools and flexibility, so you can make a meaningful impact, your way.

Transformative leadership : We'll give you the insights, coaching and confidence to be the leader the world needs.

Diverse and inclusive culture : You'll be embraced for who you are and empowered to use your voice to help others find theirs.
If you can demonstrate that you meet the criteria above, please contact us as soon as possible.
The exceptional EY experience. It's yours to build.
Apply now.
EY is committed to being an inclusive employer and we are happy to consider flexible working arrangements. We strive to achieve the right balance for our people, enabling us to deliver excellent client service whilst allowing you to build your career without sacrificing your personal priorities. While our client-facing professionals can be required to travel regularly, and at times be based at client sites, our flexible working arrangements can help you to achieve a lifestyle balance.
#LI-P
"#LI-P"