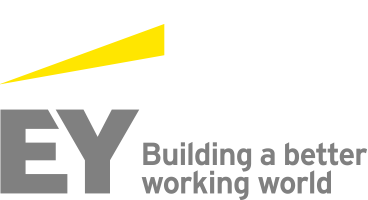 Job Information
EY
Campaign Management Lead - Associate Director - Permanent - London & Regions

in

United Kingdom
Campaign Management Lead - Associate Director - Permanent - London & Regions
Core Business Services
Requisition # LON00G79
Post Date Jun 13, 2019
This is a fantastic opportunity to join the Brand, Marketing andCommunications (BMC) team at EY UK, helping the business to win in themarketplace through creating deep client relationships, exploring majoropportunities for revenue growth and strengthening our brand in themarketplace.
TheOpportunity
This is a new role heading up the Campaign Manager subject matter expertsin the 'Hub', EY's internal marketing and comms delivery team. The role hasbeen created to drive subject matter expertise across all UK brand, marketingand communications programmes more effectively and efficiently. Leading a teamboth onshore and offshore in areas such as resourcing, capability build andpersonnel management whilst also taking on project responsibility for keyprojects/programmes. This role reports into the BMC Hub Leader and worksclosely with their hub lead counterparts, and the BMC Business Leads. They willbe a subject matter expert in their field, proactively leading development ofbest practise via strategic planning and being a strategic advisor to theCampaign Managers.
Your KeyResponsibilities
The Campaign Management Lead in the hub will beresponsible for;
Ability to understand and interpret a programmebrief and working with the Hub Lead to align the right SME with the mostrelevant skills and experience to the right BMC programmes

Managing the SME's in their cluster to ensure thatthey are delivering to the highest standard across all BMC projects theysupport

Identifying resource issues and collectivelyresolving with the Hub Resourcing Manager/Hub Lead – both when over capacity& under capacity, or poor performance

Inspire and motivate their cluster SME whileproviding direct line management responsibilities, including career and skillsdevelopment

Full responsibility for the delivery/activation ofBMC programmes being supported by their cluster

Driving capability build across the Hub

Using innovative approaches to new ways of workingby creating and championing new ideas, channels and tools

Providing subject matter expertise into campaignteams, particularly in the early briefing stage

Being a point of escalation for their cluster SMEteam members

Ensure appropriate KPIs are being set per BMCactivity and achieved

Working closely with the SME in their cluster todevelop, introduce and deliver improved customer journeys, supported byautomated campaigns and real time communications in order to provide an increasinglypersonalised customer experience

Lead on complex campaigns for some of our largestprogrammes

Proactively working with the BMC Business Leads andbroader hub teams to provide technical support, solutions and best practiceimplementation in order to deliver fantastic customer experiences

Work closely with the Client Insights Manager toanalyse and set up reporting on all aspects of campaigns, working to optimiseperformance and fine tune demand-generation programs

Leading a team ofapprox. 25 people in the Hub – both onshore and offshore. Reviewing performanceon a regular basis and providing direction and support.
Skills and attributes for success
+10 years' experience working in marketing andcommunications

Excellent Project Management Skills

A strong track record in leadership and strategiccampaign management

Ability to lead, challenge, motivate and inspire ateam both onshore and offshore

Experience of working in large/matrix B2Borganisations, balancing multiple stakeholder requirements

Exceptional stakeholder management and relationshipdevelopment skills

Strong commercial drive and the ability to deliverhigh-value activities that deliver return on investment
Toqualify for the role you must have
A desire to embrace and drive change whilstidentifying and supporting process improvements and demonstrating best practice

A professional services background, however strongcandidates from other sectors will also be considered.
Ideally,you'll also have
• A degree in Marketing/or abusiness-related degree; or equivalent work experience
• Project Management qualification
What welook for
Significantexperience in marketing programme management in a corporate environment
Whatworking at EY offers
We offer a competitive remuneration package where you'll be rewarded for your individual and team performance. Our comprehensive Total Rewards package includes support for flexible working and career development, and with FlexEY you can select benefits that suit your needs, covering holidays, health and well-being, insurance, savings and a wide range of discounts, offers and promotions. Plus, we offer:
Support, coaching andfeedback from some of the most engaging colleagues around

Opportunities to develop newskills and progress your career

The freedom and flexibilityto handle your role in a way that's right for you
EY iscommitted to being an inclusive employer and we are happy to consider flexibleworking arrangements. We strive to achieve the right balance for our people,enabling us to deliver excellent client service whilst allowing you to buildyour career without sacrificing your personal priorities. While ourclient-facing professionals can be required to travel regularly, and at timesbe based at client sites, our flexible working arrangements can help you toachieve a lifestyle balance.
About EY
As a global leader in assurance, tax, transaction and advisory services, we're using the finance products, expertise and systems we've developed to build a better working world. That starts with a culture that believes in giving you the training, opportunities and creative freedom to make things better. Whenever you join, however long you stay, the exceptional EY experience lasts a lifetime. And with a commitment to hiring and developing the most passionate people, we'll make our ambition to be the best employer by 2020 a reality.
If youcan confidently demonstrate that you meet the criteria above, please contact usas soon as possible.
Join usin building a better working world.
Applynow.