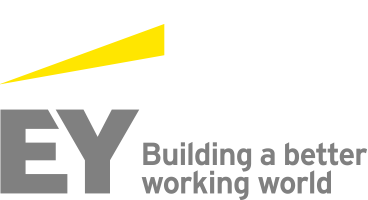 Job Information
EY

Global Center Of Excellence Report Developer

in

United Kingdom
Global Center Of Excellence Report Developer
Core Business Services
Requisition # UNI00F7Q
Post Date Jan 13, 2020
The Opportunity:
The Report Developer will work within the Global Reporting & Analytics (R&A) Center of Excellence (COE). This team is responsible for the firm-wide, standard, regular reporting of Markets-Finance management information.
As an integral member of our Delivery team, you will be responsible for the development, implementation and support of key management reports.
Working with cross-functional teams, you will participate in the translation of business requirements to technical reporting requirements to meet business needs.
Using your skills and experience you will then use those requirements to design, develop, test and implement reports/analysis that utilize the underlying data within the firm data warehouse(s).
Your key responsibilities:
Work closely with the COEdevelopment team

Translate business requirementsinto specifications that will be used to implement the requiredreports/analysis, created from potentially multiple data sources

Develop new reports/analysis invarious tools

Implement enhancements toexisting Reports/Analysis

Provide support as required toensure the availability and performance of developed reports/analysis

Transition newly developedreports and dashboards to the Operations team

Convert relevant legacy reports(primarily Excel) to new solutions (i.e.: Report Builder)

Follow team developmentprinciples to ensure consistency and aid transition

Perform sufficient data validationto ensure accuracy

Provide availability, status updatesand progress of work load on a timely basis

Ability to work in a highlycollaborative environment with minimal supervision
Skills and attributes for success
Strong analytical, technical,interpersonal, client service and communication skills

Attention to detail, accuracy,ability to understand source data structures essential

Experience of data managementand analytical skills

Ability to work and teameffectively with clients and other central team members

Confident in working withpeople from diverse cultural backgrounds

A calm, rational approach to problemsolving under pressure

Ahigh personal quality standard, attention to detail and accuracy

SQL/SQL Management Studio

Advanced skills in Excel - being able to manipulate,transpose data along with good working knowledge of pivot tables, lookups andusing formula to populate and format data

Intermediate-Advanced skills in Visual Basic for Automation-Requiredto create bespoke routines streamlining and increasing efficiency of reportproduction, eliminating manual repetition where possible. Must be able toanalyze, understand and troubleshoot existing report coding

Other related experience would benefit:

PowerBI

Report Builder

Sharepoint
To qualify for the role you musthave
2 years + of working in arelational database environment (SQL Server), involving writing queriesand analyzing data

Experiencewith reporting concepts and tasks (operational or functionally) as well aspreparing and presenting information to end-users in different formats

Bachelor's degree in Finance,Information Systems or related discipline, or equivalent work experience