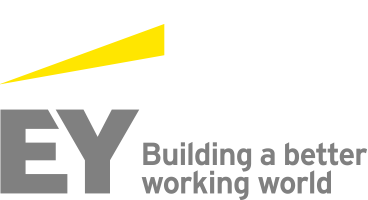 Job Information
EY

Manager, Supply Chain & Operations - Commercial & Procurement (multiple locations)

in

United Kingdom
Manager, Supply Chain & Operations - Commercial & Procurement (multiple locations)
Consulting
Requisition # UNI00G9G
Post Date Apr 14, 2021
It is difficult to recall when commercial and procurement has been more at the forefront of organisations' strategic priorities, as third-party relationships are recalibrated to address unprecedented global uncertainty, volatility and risk. Be it in the public sector as governments build new supply chains to respond to the changing needs of citizens, or in the private sector as national and international markets face unparalleled disruption.
The opportunity
#LI-P
Take your career to the next level and join a high performing and inclusive team, working collaboratively with some of the most significant organisations in the world as they seek to optimise and transform their commercial and procurement operations.
Leverage and expand your experience in commercial and procurement innovation to be at the forefront of shaping leading practices. Develop and impart your experience on those you work with to help create the next generation of leaders.
Develop your leadership and management ability as you work in cross-functional teams across our Consulting, People and Technology practices. Deepen your technical and sector knowledge by working alongside our clients in project teams. Work with cutting-edge technologies such as Robotic Process Automation, Artificial Intelligence, Internet Of Things (IOT) and Block Chain; as well as leading procurement (Source to Pay) technology.
We value curious thinkers who have the courage to lead, great communicators who don't take themselves too seriously, flexible collaborators who build relationships based on doing the right thing, and innovative problem-solvers who use their experience to ultimately find a better way.
Your key responsibilities
Our clients place considerable trust in us and our advice, and people who are passionate about going above and beyond to improve our working world, unifies us as a team. This is crucial in enabling us to consistently deliver or exceed on our commitments.
As a Manager, you'll balance internal and external responsibilities, comprising client, business development support, operational and people development.
Focus on our clients
Build maintain and strengthen relationships and be a trusted advisor in commercial and procurement

Be adept at problem-solving with clients and project teams, leveraging your skills to help manage projects to completion

Develop experience and relationships across several clients over time often as part of a team from different parts of EY's world, whilst being able to maintain focus on current project delivery
Develop our business
Contribute to the development of proposals to showcase some of our leading practices

Engage the market with thought leadership and public profile, and contribute to enhancing our methodologies

Work across our internal sector and account field of play teams to develop your network, bringing our commercial and procurement expertise to bear
Drive operational excellence
Support successful delivery of projects and workstreams as forecast to time and budget

Help ensure the quality of our delivery exceeds client expectations by effectively managing activities and deliverables within your remit
Develop our people
Manage and nurture those who work with you and undertake career counselling responsibilities

Increasingly become an inclusive leader capable of forming diverse high performing teams that are enjoyable to be part of and help our consultant and client teams to develop and realise their potential.
Your experience
Typically, Managers bring practical experience from either a professional services or industry background where you have developed your commercial and procurement as well as management experience.
Your Commercial and Procurement experience will be valued across several sectors, with a key focus on Consumer Products & Retail, Energy & Resources, Government & Infrastructure, Health & Life Sciences, Private & National and Telecommunication, Media & Entertainment.
Our Managers are required to possess good experience in at least one of the technical skills below and some experience across one or multiple others:
Technical Skill
Experience
Procurement Performance Optimisation
Improving a procurement function's overall performance through capability development, analytics, category management, strategic sourcing, process optimisation, performance and value creation tracking and management.
Procurement Strategy and Operating Model
Transforming the Procurement Operating Model and how procurement delivers to the organisation's strategy. This can include capability, process optimisation and automation, analytics and technology enablers.
Procurement Technology Design and Deployment
Determining how technology can improve procurement operations. This may be leveraging enterprise-level technology to standardise, automate and digitise the procurement lifecycle, or deploying innovative technology in the Source to Payment lifecycle. Experience in deploying leading procurement such as SAP (including Ariba), Oracle or Coupa, or in a specific procurement process optimisation technology such as RPA/AI/Decision support.
Third Party Optimisation
Developing and implementing Supplier and Contract management processes, systems and capabilities to optimise 3rd party relationships, thus ensuring value to money and supply risk and resilience is appropriate.
Commercial Excellence
Planning, delivering and providing assurance to complex negotiations (particularly in the public and infrastructure sectors but also applicable to private). Hands-on experience in public sector procurement, successful delivery of complex procurements and supporting organisations in supplier transitions and complex contracts management.
Qualifications
Many of our Managers have professional body membership or qualifications e.g. Chartered Institute of Purchasing and Supply (CIPS), or International Association of Commercial & Contract Management (IACCM) or equivalent, but if you feel that you have skills which you believe would be additive to our team, please apply.
What we offer
EY is committed to being an inclusive employer and we are happy to consider flexible working arrangements. We strive to achieve the right balance for our people, enabling us to deliver excellent client service whilst allowing you to build your career without sacrificing your personal priorities. While our client-facing professionals can be required to travel regularly, and at times be based at client sites, our flexible working arrangements can help you to achieve a lifestyle balance.
We offer a competitive remuneration package. Our comprehensive Total Rewards package includes support for flexible working and career development, and with FlexEY you can select benefits that suit your needs, covering holidays, health and well-being, insurance, savings and a wide range of discounts, offers and promotions. Plus, we offer:
Continuous learning: You'll develop the mindset and skills to navigate whatever comes next.

Success as defined by you: We'll provide the tools and flexibility, so you can make a meaningful impact, your way.

Transformative leadership: We'll give you the insights, coaching and confidence to be the leader the world needs.

Diverse and inclusive culture: You'll be embraced for who you are and empowered to use your voice to help others find theirs.
If you can demonstrate that you meet the criteria above, please contact us as soon as possible.
The exceptional EY experience. It's yours to build.
Apply now.
Please note : Prior to finalizing your application, you will be asked to provide personal information across several dimensions of diversity and inclusiveness. The information you provide is kept entirely confidential and will not be used to evaluate your candidacy. We collect this data to help us analyse our recruitment process holistically and implement actions that promote diversity and inclusiveness. While optional, we encourage you to provide this information to hold us accountable towards our goal of building a better working world. We ask because it matters!