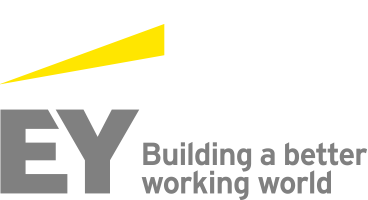 Job Information
EY

Programme Lead (Accelerate) - UK&I - EY Foundation - Senior Associate - 12 Months FTC 3 days a week - Birmingham, London, Manchester, Glasgow

in

United Kingdom
Programme Lead (Accelerate) - UK&I - EY Foundation - Senior Associate - 12 Months FTC 3 days a week - Birmingham, London, Manchester, Glasgow
Core Business Services
Requisition # UNI00GSX
Post Date 2 days ago
The EY Foundation is a charity and a company, limited by guarantee, established in 2014. We were founded by EY, the professional services firm, which continues to provide funding and donations to the charity under a multi-annual funding agreement. We are governed by a board of trustees, who are supported by a number of committees and leadership and management teams.
The EY Foundation helps young people, disadvantaged in the labour market, to fulfil their work potential. We are unique in our position as the link between employers and young people, having strong relationships with both.
Our work involves designing, developing and running our own services: Smart Futures, Our Future and Accelerate, as well as raising independent funds to support new initiatives and reach more young people across the UK. We work with organisations from across all sectors, including commercial, not-for-profit, education and government.
As an independent charity we have to diversify and raise our own income through traditional fundraising, grants and, increasingly, through the development of our work with corporate partners.
The Opportunity:
Within the Foundation we adopt flexible roles that reflect the dynamic nature of our charity and enable our people to learn, develop and grow their skills and open up career opportunities. This is part of our investment in you.
This role profile provides an outline of what will be involved in your role rather than an exhaustive list of duties. Both you and this role will naturally evolve.
Whatever your specific responsibilities and specialisms, as a Technical Lead you will be customer and delivery-focused, structured and organised in your approach to your work. You will be adept and creative in resource management and an expert in your specialist field. You will be a clear, proactive communicator and highly engaged and mutually collaborative in your work and that of your colleagues. You will take personal ownership of your work and will be proactive in your own development.
Your Key Responsibilities:
This is primarily an operational role, working at national level to deliver a best in class portfolio of services to social enterprises that are supported by the Foundation throughout the UK.
Strategy
Act as subject matter expert for the charity on allaspects of social enterprise policy and social finance

Lead ongoing development of the Foundation'sservices to support social entrepreneurs, including identification of potentialinvestors, set and maintain a clear vision for national service delivery thatis locally tailored, as well as keeping all members of the four Hub Teamsacross the UK focused on results in respect to delivery of services to socialenterprises

Work closely with communications team to ensurecommunication campaigns are tailored to target a wide range of socialentrepreneurs.
Delivery
Lead all Foundation's services to social enterprisesthat deliver evidenced social impact

Lead implementation across all Hubs and cities to supporthigh quality service delivery, working closely with the Head of Young PeopleServices

Lead implementation of service delivery monitoringand evaluation processes, working closely with the Data and Impact Manager.

Lead delivery of business plan and three-year plantargets for Foundation social enterprise services, ensuring consistent qualityin all aspects of delivery

Lead effective stakeholder engagement across allDelivery Hubs and cities, working closely with the Hub Leaders

Work closely with the EY LLP's partner sponsors andother partners across the UK involved in service delivery
People
Lead and motivate a high performing socialenterprise service delivery team, composed of secondees and volunteers, with astrong focus on collaboration and continuous improvement

Lead any contracts with service providers (e.g.other charities) as part of delivery of services

Lead and deliver an alumni management approachacross Hubs for social entrepreneurs
Finance, operational performance and compliance
Ensure that the charity's independence and dataprotection policy for social enterprises is adhered to

Lead budget forecasting and management for socialenterprise services

Lead regular service delivery reporting for socialenterprise services against business plan Key Performance Indicators (KPIs),including those which increase the efficiency of delivery

Contribute to Board service delivery reporting on aquarterly basis for social enterprise services

Take a key role in contributing to external reports(including impact statements and annual report).
Support with fundraising and commercialdevelopment
Proactively input into funding and servicepartnership opportunities, working closely with Head of Income
Skills and attributes for success:
Workingin a delivery-focused organisation

Developingprofessional or technical qualitative improvement

Deliveringagainst a portfolio of projects/tasks effectively

Abilityto foster positive relationships with a range of people

Collaborationand flexibility in your team working, whilst also being able to work withminimum supervision
To qualify for the role you must have:
Professionalor technical knowledge and experience in your specialist are

Deliveringexcellent customer service, to internal or external customers or service users
Ideally, you'll also have:
Strongwritten and verbal communication skills in English
What we look for:
Strongand evidenced commitment to diversity

Strongcommitment to improve the working lives and prospects of disadvantaged youngpeople in the UK
What working at EYoffers
We offer a competitive remuneration package where you'll be rewarded for your individual and team performance. Our comprehensive Total Rewards package includes support for flexible working and career development, and with FlexEY you can select benefits that suit your needs, covering holidays, health and well-being, insurance, savings and a wide range of discounts, offers and promotions. Plus, we offer:
· Support, coaching and feedback from some of the most engaging colleagues around
· Opportunities to develop new skills and progress your career
· The freedom and flexibility to handle your role in a way that's right for you
EY is committed to being an inclusive employer and we are happy to consider flexible working arrangements. We strive to achieve the right balance for our people, enabling us to deliver excellent client service whilst allowing you to build your career without sacrificing your personal priorities. While our client-facing professionals can be required to travel regularly, and at times be based at client sites, our flexible working arrangements can help you to achieve a lifestyle balance.
About EY
As a global leader in assurance, tax, transaction and advisory services, we're using the finance products, expertise and systems we've developed to build a better working world. That starts with a culture that believes in giving you the training, opportunities and creative freedom to make things better. Whenever you join, however long you stay, the exceptional EY experience lasts a lifetime.
* *
Please note
Prior to finalizing your application, you will be asked to provide personal information across several dimensions of diversity and inclusiveness. The information you provide is kept entirely confidential and will not be used to evaluate your candidacy. We collect this data to help us analyse our recruitment process holistically and implement actions that promote diversity and inclusiveness. While optional, we encourage you to provide this information to hold us accountable towards our goal of building a better working world. Read more about our commitment to diversity & inclusiveness. We ask because it matters!
If you can confidently demonstrate that you meet the criteria above, please contact us as soon as possible.
Join us in building a better working world. 
* *
Apply now