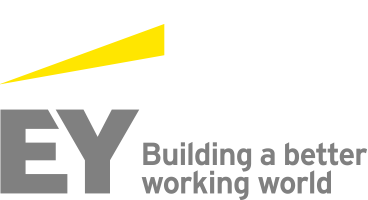 Job Information
EY

Assurance Manager - Professional Practice Group

in

Indonesia
Assurance Manager - Professional Practice Group
Assurance
Requisition # IND00BCC
Post Date Jul 04, 2018
Job purpose
As Assurance Manager, you'll manage assurance engagements by defining the audit strategy in consultation with the senior manager/partner, and executing it in compliance with Ernst & Young's policies and protocols. When required, you'll personally execute complex audit procedures and lead teams or parts of teams on engagements, depending on the size of the engagement.
You'll actively establish, maintain and strengthen internal and external relationships and confirm that work delivered to clients is of a high quality. As part of this, you'll anticipate and identify risks and escalate issues, as appropriate. As an influential member of the team, you'll help to create a positive learning culture and will coach and counsel junior team members and help them to develop.
Your client responsibilities
Manage the delivery of assurance engagements

Assist in managing the financial aspects of engagements by organizing staffing, tracking fees and communicating issues to project leaders

Participate in business development initiatives

Build strong internal relationships within Ernst & Young Assurance and across other services
Your people responsibilities
Develop people through effectively supervising, coaching and mentoring staff

Conduct performance reviews and contribute to performance feedback for staff

Contribute to people initiatives including recruiting, retaining and training Assurance professionals

Contribute to the maintenance of an educational program to continually develop personal skills of staff

Understand and follow workplace policies and procedures
Requirements
Experienced Manager or Senior Manager level with at least 6 years of relevant experience within Assurance practice

Has experience in Accounting firm is preferable, especially those with professional practice background.

Good understanding of Indonesian and international accounting and auditing standards (including new pronouncements recently issued), as well as the related Indonesian regulatory requirements.

Proficient in English (active and passive).

Hard worker, work independently, and self-motivated.
Why should I work for Ernst & Young's Assurance Services?
Assurance gives organizations and their investors the confidence that the results they report give a true and fair picture of their business. As an assurance professional at Ernst & Young, you'll work in a high-performing and inclusive environment that offers you great opportunities to develop an interesting and fulfilling career, wherever you are in the world. You'll work in multidisciplinary teams to handle complex issues and resolve challenges for leading companies. We'll support you in your professional development so you achieve your potential. At Ernst & Young, we know it's your point of view, energy and enthusiasm that make the difference.