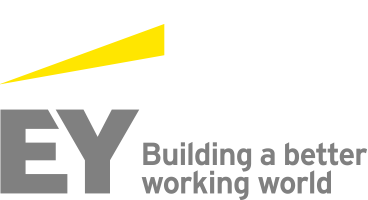 Job Information
EY

Consulting/Cyber Security Senior Manager

in

Indonesia
Consulting/Cyber Security Senior Manager
Consulting
Requisition # IND00GF1
Post Date Mar 03, 2021
Cyber threats, social media, massive data storage, privacy requirements and continuity of the business as usual require heavy information security measures. As an information security specialist, you will lead the implementation of security solutions for our clients and support the clients in their desire to protect the business. You will belong to an international connected team of specialists helping our clients with their most complex information security needs and contributing toward their business resilience. You will be working with our Advanced Security Centers to access the most sophisticated tools available to fight against cybercrime.
We will support you with career-long training and coaching to develop your skills. As EY is a global leading service provider in this space, you will be working with the best of the best in a collaborative environment. So whenever you join, however long you stay, the exceptional EY experience lasts a lifetime.
The opportunity
EY is looking for Manager for Information Security to contribute technical insights to client engagements and internal projects. An important part of your role will be to actively establish, maintain and strengthen internal and external relationships. You'll also identify potential business opportunities for EY within existing engagements, and escalate these as appropriate.
Your key responsibilities:
Conduct Information Security Assessment against EY Methodology and leading practice frameworks and common standards

Conduct attack and penetration on infrastructure, network, web application and source code review

Assist client in managing their Information Security Programs

Assist client in managing their Business continuity and disaster recovery

Assist client in managing their information protection and data privacy

Evaluate and analyze threat, vulnerability, impact and risk to security issues discovered from security assessments

Advise clients on the IT security issues, including explanation on the technical details and how they can remediate the vulnerabilities in the systems

Consistently deliver quality client services and manage expectations of client service delivery

Drive high-quality work products within expected timeframes and on budget

Monitor progress, manage risk and ensure key stakeholders are kept informed about progress and expected outcomes

Stay abreast of current business and industry trends relevant to the clients business

Develop and maintain long-term relationships and networks with clients and internal EY stakeholders

Demonstrate technical capabilities and professional knowledge

Possess in depth business acumen and demonstrate ability to quickly assimilate to new knowledge

Remain current on new developments in advisory services capabilities and industry knowledge Skills and attributes for success

Strong analytical and problem-solving skills

Strong drive to excel professionally, and to guide and motivate others

Advanced written and verbal communication skills

Dedicated, innovative, resourceful, analytical and able to work under pressure

Foster an efficient, innovative and team-oriented work environment To qualify for the role, you must have

A bachelor's degree in computer science, computer/ electrical engineering, information technology or a related field

Approximately 10 years of recent relevant work experience in information security or information technology discipline, preferably in a business consulting role with a leading management consultancy organization

Experience in client service delivery and be able to manage multiple engagement teams and projects

Strong interest in the field of information security Ideally, you'll also have

Knowledge in penetration testing, programming, networks and operating systems

Related professional certifications such as CISSP and/or CISM

Strong project management skills

Experience in coaching and supervising junior team members

Professional certifications such as CISA

Willingness to travel on overseas assignment as the need arises

Demonstrated integrity within a professional environment
What we look for
Highly motivated individuals with excellent problem-solving skills and the ability to prioritize shifting workloads in a rapidly changing industry. An effective communicator, you'll be a confident leader equipped with strong people management skills and a genuine passion to make things happen in a dynamic organization. If you're ready to take on a wide range of responsibilities, and are committed to seeking out new ways to make a difference, this role is for you.