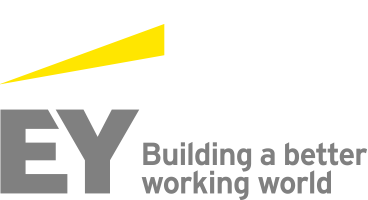 Job Information
EY

Senior Finance & Accounting Associate

in

Indonesia
Senior Finance & Accounting Associate
Core Business Services
Requisition # IND00EWH
Post Date Aug 18, 2020
Join our Core Business Services (CBS) team and you will help support the important business enablement functions that keep our organisation running strong. As a CBS professional, you will work across teams to provide the knowledge, resources and tools that help EY deliver exceptional quality service to our clients, win in the marketplace and support EY's growth and profitability. Major teams within CBS include Finance, Information Technology, Human Resources, Enterprise Support Services, Brand Marketing and Communications, Business Development, Knowledge and Risk Management.
Join our Finance team and you will help enable EY client account teams and management to run the business effectively. You'll help to improve engagement profitability, manage enterprise wide risk and support market development activities. You will support EY planning, reporting and forecasting and analysis, or help EY people manage day-to-day activities, such as managing engagements, process and auditing time and expense or invoice processing. You'll also work with other parts of our organisation, sharing your financial experience and insights to achieve specific goals. You'll get all the support you need to stay on top of regulations — and the advice and help you'll need to meet your own professional goals.
With so many offerings, you have the opportunity to develop your career through a broad scope of engagements, mentoring and formal learning. That's how we develop outstanding leaders who team to deliver on our promises to all of our stakeholders, and in so doing, play a critical role in building a better working world for our people, for our clients and for our communities. Sound interesting? Well this is just the beginning. Because whenever you join, however long you stay, the exceptional EY experience lasts a lifetime.
Job summary:
Prepares monthly statements by collecting data; analyzing and investigating variances; summarizing data, information, and trends.

Prepares state quarterly and annual statements by assembling data.

Complies with state and federal tax filing requirements; advising management on required actions; calculating quarterly estimated tax payments; assembling data for quarterly and annual tax filings.

Responds to financial inquiries by gathering, analyzing, summarizing, and interpreting data.

Provides financial advice by studying operational issues; applying financial principles and practices; developing forecast.

Updates job knowledge by keeping current with financial regulations and accepted practices; participating in educational opportunities; reading professional publications; maintaining personal networks; participating in professional organizations.

Accomplishes finance and organization mission by completing related results as needed.
To qualify, candidates must have:
Candidate must possess at least a Bachelor's Degree in Accounting major with minimum GPA 3.00 from reputable universities (local and overseas).

At least minimum 4 years of working experience in accounting and finance or audit field is required for this position.

Have extensive knowledge in Microsoft Excel (able to use formula related to finance).

Have a good communication and interpersonal skills.

Ability to communicate both written/oral in English

Have a strong understanding of accounting and finance as well as taxation is required.