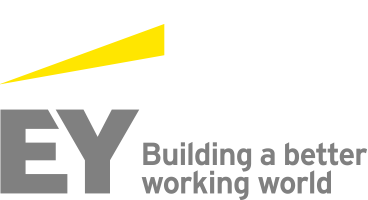 Job Information
EY

Strategy and Transaction Senior Consultant - Transaction Dilligence

in

Indonesia
Strategy and Transaction Senior Consultant - Transaction Dilligence
Strategy and Transactions
Requisition # IND00EYP
Post Date Nov 25, 2020
Job purpose
As a Senior within the Transaction Support team, you'll participate in due diligence engagements related to transactions involving private equity investor groups and strategic corporate buyers. You'll analyze the financial and operational results of companies targeted for sale by reviewing accounting records and participating in interviews with management. You'll work effectively as a team member by demonstrating your commitment to quality, sharing responsibility, providing support, maintaining communication and updating senior team members on progress. And as an influential member of the team, you'll help to create a positive learning culture and will coach and counsel junior team members and support their development.
Your client responsibilities
Prepare analyses of historical and pro forma financial information to assess trends and fluctuations that may impact cash flow requirements and deal valuation

Perform industry and company research utilizing online tools and publicly available information

Assist in researching technical accounting issues to evaluate implications on transaction valuation and structuring

Assist in preparing reports and schedules that will be delivered to clients and other parties

Develop and maintain productive working relationships with client personnel
Your people responsibilities
Conduct performance reviews and contribute to performance feedback for staff

Contribute to people initiatives, including recruiting and retaining Transaction Support professionals

Maintain an educational program to develop personal skills on an ongoing basis

Understand and follow workplace policies and procedures

Build strong internal relationships with members of the Transaction Support team and other Ernst & Young services
Technical skills requirements
Additional skills requirements
Candidate must possess at least a Bachelor's Degree in Accounting and Finance from reputable overseas or local Universities, with minimum GPA of 3.00 or equivalent.

3 – 5 years (Senior) auditing from public accounting firm or transaction support experience gained in a corporate or professional services environment

Good understanding of the Indonesian Accounting Standard

A team player with strong intellectual curiosity, industrious and willing to learn new capabilities

Proven leadership skills to enable effective team management and coaching

Strong interpersonal and client relationship skills

Excellent analytical skills and high attention to detail

Fluency in both verbal and written English and Indonesian is mandatory

Good time management

Professional qualifications such as CFA, FRM, ASIA, CPA, CA and CMA, will be advantageous.

The successful candidate must also be willing and able to travel, when necessary
Why should I work for Ernst & Young's Transaction Support Services?
The right transaction can enhance an organization's growth, competitiveness and profitability. As a transaction support professional at Ernst & Young, you'll help clients achieve their strategic goals, working directly with senior management teams for both buyers and sellers. You'll work in a dynamic, forward-looking environment serving many of the world's largest organizations, fastest-growing companies and private equity firms on some of the most complex deals in the global market. This will provide opportunities for international experiences across multiple industries working for a fully integrated global transaction business worldwide. We'll help you develop the skills and knowledge you need to be an effective advisor and provide opportunities to help you achieve your potential. We're committed to helping you succeed professionally and personally.