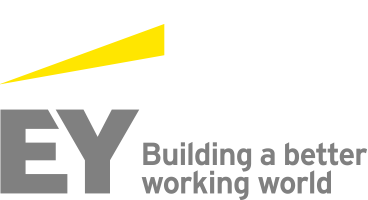 Job Information
EY

Strategy and Transactions Senior Consultant - Valuation, Modelling, and Economics

in

Indonesia
Strategy and Transactions Senior Consultant - Valuation, Modelling, and Economics
Strategy and Transactions
Requisition # IND00F8L
Post Date Nov 25, 2020
Senior Strategy and Transactions Consultant – Valuation, Modeling & Economics
EY Strategy and Transactions Team Indonesia – Valuation, Modelling and Economics is currently inviting for talented personnel to join a team of experienced professionals who help guide clients to make key decisions and improve strategic outcomes.
Join Valuation, Modeling & Economics team and you join a team of experienced professionals who bring to clients excellence in accounting, taxation and financial due diligence. You will help guide clients through the model review, model support and model-build activities necessary to make key decisions and improve strategic outcomes. With over 1,600 valuation professionals worldwide, no similarly positioned global professional organization can match our breadth of capabilities or our depth of resources.
With so many offerings, you have the opportunity to develop your career through a broad scope of engagements, mentoring and formal learning. That's how we develop outstanding leaders who team to deliver on our promises to all of our stakeholders, and in so doing, play a critical role in building a better working world for our people, for our clients and for our communities. Sound interesting? Well this is just the beginning. Because whenever you join, however long you stay, the exceptional EY experience lasts a lifetime.
The opportunity
We currently have career opportunity for Senior Consultant to join our Valuation, Modeling & Economics group within Strategy and Transactions in Indonesia. We work across all industries and operate in a broad range of disciplines including:
Decision support

Transaction evaluation

Strategic planning and capital allocation

Business case development

Budgeting, forecasting and planning

Data analytics and visualization

Other bespoke model development
Your key responsibilities
As a Senior Associate within Valuation & Business Modelling you are likely to spend your day to day working on complex financial decisions, working with management on parts of the strategic client decisions and acquisitions and regularly undertake creation of financial models using data analytics techniques for strategic priorities.
In your role you will:
Deliver financial modelling engagements for strategic planning, capital allocation, transaction support, investment appraisal, financial planning and reporting purposes

Provide clients with modelling solutions, data analytics and analysis to address complex business problems

Leverage technology, analytical tools and techniques to deliver insights and enhance the value and effectiveness of services provided

Maintain and develop positive, productive and professional relationships with internal and external clients

Work in a highly regarded team, which values collaboration, respect and knowledge sharing

Work in close collaboration with other Transaction Advisory teams and the wider firm Skills and attributes for success

Strong financial modelling skills

Strong Excel skills

Ability to conduct analysis, research and reporting to interpret, validate and reconcile complex data

Ability to learn new data analytics tools and related software, including data visualization and database skills

Excellent business English skills - both writing and verbal

Strong numerical and analytical skills, with a demonstrated aptitude in quantitative and qualitative analysis

Intellectual curiosity To qualify for the role you must have

A Bachelors or Master's degree in accounting, business, finance, economics or mathematics

At least 3-4 years of relevant work experience in the fields of: valuation, financial modelling, FP&A

Strong financial modelling skills (Excel) and the ability to create fit for purpose financial models (e.g., cash flow, integrated financial statement, operational and decision support models) using best practice techniques and applying sound commercial judgment

Strong knowledge on the concepts of accounting, finance theory and analysis, risk and return, capital budgeting and financial strategies, statistics and forecasting.

Ability to learn / demonstrated capability in using visualisation software and managing large data sets (PowerBI, Spotfire, Tableau, Alteryx)

Strong interpersonal and communications skills, with the ability to building internal and external networks

A strong work ethic and the ability to adapt to new challenges in a collaborative team environment Ideally, you also have

Professional qualifications such as CFA, FRM, CPA, CA, CMA, MAPPI would be advantageous.

A proven record of excellence in a merger integration, acquisitions, divestitures, carve outs

Experience gained within another large professional services organization

Established networking skills in a relevant industry What we look for What's most important is that you're dedicated to supporting your colleagues as part of a high-performing team. You'll need to thrive in picking up new skills and talents as you go, so natural curiosity, a lot of questions and the confidence to speak up when you see something that could be improved are essential. If you've got the right combination of technical knowledge and communication skills, this role is for you. What working at EY offers EY offers a competitive remuneration package where you'll be rewarded for your individual and team performance . We are committed to being an inclusive p lus, we offer:

Support, coaching and feedback from some of the most engaging colleagues around

Opportunities to develop new skills and progress your career

The freedom and flexibility to handle your role in a way that's right for you