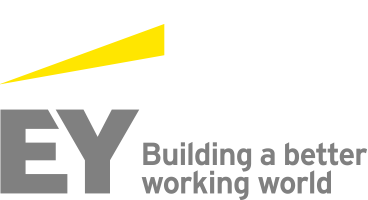 Job Information
EY

Compensation & Benefits Senior Manager

in

Ireland
Compensation & Benefits Senior Manager
Core Business Services
Requisition # IRE002VY
Post Date 2 days ago
Are you curious, analytical, creative, collaborative and interested in making a difference?
How about the challenge of a senior role, with lots of responsibility and lots of autonomy?
If so, this could be the perfect opportunity for you.
EY is ambitious to continue its strong growth over the next number of years and its People Agenda is central to that delivery. As part of a global organisation we leverage both global and local capability and opportunity to best meet our business priorities and demands.
We want the best people in EY, we hope you want to be part of that too.
We are recruiting a Compensation & Benefits Senior Manager to lead our Total Reward agenda. Someone who is interested in making a difference and creating solutions will really enjoy this role.
Responsibilities include influencing our reward strategy and making certain that the decisions made on reward, recognition and other internal pay schemes are executed flawlessly. This responsibility includes our wider agenda on EY's Health & Wellbeing programme.
If you're curious by nature, like finding solutions, enjoy analysing data to find key issues and building strong relationships right across the business, then think about making a move. Being confident with systems and understanding more than the basics of IT will be essential to make the most of this role.
You will join a team of HR professionals which includes Talent Acquisition, Business Partners, Employee Relations, Operations, Exams & Education and Talent Development. You are also part of a regional Reward community thereby sharing knowledge, frameworks, models and methodologies.
We are playing our part in supporting the business growth in this fast paced environment, working on many interesting projects which will help change the way we attract, engage and retain staff.
A wider description of responsibilities are:
Driving a Reward strategy which encompasses bestpractice reward initiatives, ensuring EY's reward structures remain marketcompetitive and relevant.

Managing the delivery of our annual salaryreview, and other internal pay schemes, including benchmarking, developingproposals, ensuring system delivery and implementation of recommendations

Developing an insightful dashboard to share keydata and trends with our senior leadership teams

Managing the delivery of our Health &Wellbeing offering and ensuring this remains fit for purpose for future ways ofworking

Collaborating with HR colleagues, in particularHR Business Partners and Recruiters, to ensure our reward elements are beingapplied consistently and appropriately

Analysing external and internal data forbenchmarking purposes, providing guidance to senior leadership in relation toreward decisions and Health & Wellbeing offerings

Building relationships across Rewardcommunities, internally and externally and managing related service providers

Partnering with senior business Leaders to ensureour Reward and Health & Wellbeing agendas are aligned to achieving our keybusiness strategies
What you need to demonstrate;
Successful achievement of professionalqualifications and/or education to third level degree would be of particularadvantage where these can be shown to have played a significant role in careersuccess to date

Several years experience as a Leader workingwith senior management teams influencing policy, process and behavioural change

Strong focus on availing of stretchopportunities to accelerate your own personal learning and mentoring others todo likewise

Proven ability to move from planning toexecution and deliver tangible results

Excellent communication and interpersonal skills

Good knowledge of IT systems

Evidence of researching and applying bestpractice frameworks when developing fit for purpose business solutions

Strong analytical and numerical skills with theability to create appropriate measures to consistently and clearly make theconnection between Reward investment and business results
What we can offer you;
The opportunity to play a pivotal role in amajor professional services firm – a firm that is growing strongly andunderstands the value of difference

An attractive remuneration package that allowsfor contribution to be fairly rewarded

Continued investment in building your skills andcompetence as an HR professional

Joining a talented HR team as a senior leader

Appropriate career opportunities within a globalorganisation
For further information you can contact Alison.Foley@ie.ey.com, please note because of Covid restrictions the early stage of this recruitment process is likely to be conducted virtually.
Closing date is 5pm on Wed 15 July, 2020.
Who we are
EY is committed to being an inclusive employer and we are happy to consider flexible working arrangements. We strive to achieve the right balance for our people, enabling us to deliver excellent client service whilst allowing you to build your career without sacrificing your personal priorities. While our client-facing professionals can be required to travel regularly, and at times be based at client sites, our flexible working arrangements can help you to achieve a lifestyle balance.