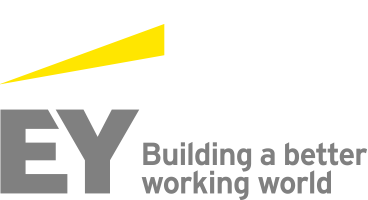 Job Information
EY

Digital Finance Transformation - Senior Manager

in

Ireland
Digital Finance Transformation - Senior Manager
Consulting
Requisition # IRE002YO
Post Date Oct 05, 2020
EY Consulting – SeniorManager, Finance Transformation
EY is expanding its Consulting practice in Ireland and we are seeking to recruit for a key leadership position in our Finance Consulting team.
Our Finance Consulting team assists clients in building Finance functions that are business-focused, cost-effective and agile in meeting the needs of all of their stakeholders. We also work with clients across different industry sectors to develop and enhance Global Business Services solutions to deliver standardised, end-to-end processes across multi-disciplinary support functions.
Key to many of our Finance Transformation engagements is the identification, evaluation and deployment of the right technology to support our clients' business agenda. In particular, this involves intertwining our Finance and Shared Services portfolio with other offerings like cyber security, analytics, RPA and digital technologies.
As a Senior Manager for our Finance Transformation services, you will be required to:
Develop and maintain long-term clientrelationships and networks including the development of relationships with teammembers across all EY practices to serve client needs

Lead delivery of client engagements,including:

Managing and motivating clientengagement teams with diverse skills and backgrounds

Drive high-quality work productswithin expected timeframes and on budget

Monitor progress, manage risk andensure key stakeholders are kept informed about progress and expected outcomes

Manage expectations of client servicedelivery

Demonstrate expertise and in-depth knowledgein the areas of Finance operations and processes; Finance operating models; GlobalBusiness Services and Finance technologies

Foster an innovative and inclusiveteam-oriented work environment and play an active role in counselling andmentoring junior consultants within the organisation

Demonstrate ability to quicklyassimilate to new knowledge and possess good business acumen
Skills Required
Minimum of 8-10 years' relevantexperience, including for example previous work with a Big 4, global managementconsultancy firm, niche consultancy or performed an in-house role in which yougained exposure to a large-scale project(s)

Strong academic record including athird level degree in a Finance, Business or Project Management related area

MBA and/or Accountancy qualificationan advantage

Experience delivering business changein one or more of the following areas would be expected:

Shared Services and Outsourcingprogrammes

Enterprise Resource Planning (ERP)implementations

Programme/project management for largescale business transformation

Process improvement in a Financesettings (e.g. Order to Cash; Procure to Pay; Record to Report; Budgeting andPlanning)

Characteristics of a forward thinkerand self-motivator that thrives on new challenges and adapts quickly tolearning new knowledge

Ability to work collaboratively in ateam environment and manage a team of junior consulting professionals

A proven track record of outstandingperformance and display a high level of people and business skills

A proven track record with developingand maintaining client relationships

Strong analytical and problem-solvingskills

Excellent oral and writtencommunication skills

A strong work ethic
EY, an equal opportunities employer, values the diversity of our workforce and the knowledge of our people.
About EY
Who Are EY?
EY is a global leader in Assurance, Tax, Transactions and Consulting services. We make a difference by helping our people, our clients and our wider communities achieve their potential. Our vision is to become the leading global professional services organisation by building a better working world.
Why join EY?
Market leading growth
• We're a business with market- leading growth, and this is set to continue. In fact, we aim to double the size of our business by 2023. We have a clear vision, big ambitions and a bolder purpose than ever before. It all means growth and opportunities for you and our clients.
Entrepreneurial spirit
• Entrepreneurial spirit delivers market-leading growth. That's why we empower our people to innovate and act with flexibility. We're developing people to lead, manage and deliver ambitious growth, and tackle the most complex, critical and rewarding challenges for our clients.
Inclusivity
• The success of EY, our clients and our people, is built on having employees from a huge variety of backgrounds working together in high-performing teams. We're creating the working culture of tomorrow: it's more flexible, more inclusive, globally connected and driven by a purpose - to build a better working world.