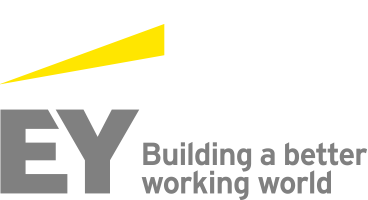 Job Information
EY

Senior Associate - WPS Sourcing Specialist

in

Italy
Senior Associate - WPS Sourcing Specialist
Core Business Services
Requisition # ITA000TW
Post Date Mar 22, 2021
Would you like to work for a global leader in assurance, tax, transaction, and advisory services with over 250.000 people around the world? Would you like to be part of a global Procurement team that employs innovation and technology to disrupt the status quo and generate business value? Would you like to play a role in building a better working world every day?you will want to read this.
About Procurement
Our global Procurement team includes more than 300 people working across 31 countries. We are relentless trendsetters, employing the latest in innovation and technology to better service the business. In a world of disruption, we embrace transformation and work to find best-in-class services and suppliers to help us stay ahead of the curve. We are responsible for sourcing across four categories of spend:
Real Estate (including Workplace Services and Real Estate Technology and Innovation)

Technology Sourcing & External Content

Travel, Meetings & Events (including Brand, Marketing and Communications)

Talent
The opportunity
The Workplace Procurement team manages all spend supporting the operation of our EY facilities (750+/- locations globally) and the workplace needs of 275,000 people. This team of approximately 20 people (Workplace Procurement subject matter experts) dispersed globally manages a spend of approximately $400M annually. This spend has several large components including: Office Products, Food Services, Mail Services, Security Services, Furniture and Fixtures, Carpet etc.
The role of the Senior Associate - WPS Sourcing Specialist will be to individually support the regional workplace procurement lead in developing and delivering procurement strategy, sourcing execution, customer engagement and vendor management across the Workplace Services category for the MED region and hence experience working mainly with suppliers in Italy, experience in EMEIA markets would be considered preferential (but not essential)
Your key responsibilities
Implement Sourcing Strategies for one or more of the Workplace Services category

Build a pipeline of Procurement projects for the region in collaboration with local stakeholders and execute local and regional deals in the timelines agreed with key stakeholders and Regional Workplace Procurement lead.

Deliver both sourcing projects and demand management initiatives in support of the Workplace strategy

Increase the strategic value of procurement by delivering value to the bottom line through cost savings and cost avoidance, as well as increasing spend under management

Develop strong relationships with key local stakeholders, agreeing procurement projects, providing Exceptional Customer Service and delivering Value to the bottom line through Cost savings and cost avoidance

Achieve cost reduction targets, help to develop new cost reduction strategies and improve negotiable spend via sourcing and demand management

Provide strategic Procurement support to the global Real Estate Design & Construction team

Ensure the adequate planning around the deal pipeline and renewals of contracts

Lead RFPs and negotiations and support the team in the analysis of the information and the negotiation of the contract in conjunction with the stakeholders and legal teams.

Oversee and manage the local Capital Works programmes ensuring legal compliance and efficient route to market.

Minimize contractual risks to the firm and manage business relationships with vendors according to EY's Procurement and Independence policies

Work with the Regional Workplace procurement lead and other Workplace leads to implement agreed strategies which supports the overall Workplace objectives

Provide accurate monthly reports on his deals and savings

Contribute driving and create the standardization of global processes and operations, and ensure compliance to the Procurement policy by education of local EY staff and presentations to stakeholders

Educate users, and stakeholders on these policies to ensure compliance. Challenge and escalate non compliance

Contract management
To qualify for the role you must have
Business degree or equivalent qualifications

CIPS or equivalent procurement qualification

Experience of procurement and or strategic sourcing initiatives. Facilities experience preferred but not essential

Fluent in spoken and written Italian and English, other languages would be considered a benefit

Proficiency in standard workplace technology, e.g. Microsoft office, Lotus Notes
Ideally, you'll also have
Ability to align efforts with the key stakeholders and influence these leaders, as necessary, and possess a global mindset

Strong commercial skills in order to drive sourcing and demand management strategies across a broad array of categories. Advanced skills in procurement, financial analysis and project management are pre-requisite.

Agile and adept at managing multiple concurrent activities. Energetic and driven to achieve results.

Ability to balance the global mind-set with cultural diversity, ensuring global strategies can be successfully implemented locally.

Previous experience working in a Global Team with remote supervision it would be considered.

Able to understand complex organizational processes with a proactive mindset.

Experience of various Source to Pay ("S2P") processes in order to support the design and implementation of the global S2P system
What working at EY offers
We bring extraordinary people, together to build a better working world.
You'll grow your skillset and expand your mindset. You'll focus your intelligence and imagination on the most crucial, complex issues facing business, government and society today.
We strive to achieve the right balance for our people, enabling us to deliver excellent client service while allowing you to build your career without sacrificing your personal priorities.
If you can confidently demonstrate that you meet the criteria above, please contact us as soon as possible.
Join us in building a better working world!!
Apply now