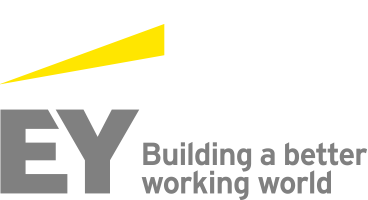 Job Information
EY

Extended Assurance - Manager – Financial Services (m/f) Wanted!

in

Luxembourg
Extended Assurance - Manager – Financial Services (m/f) Wanted!
Assurance
Requisition # LUX0018L
Post Date Jul 24, 2018
Extended Assurance - Manager – Financial Services(m/f) Wanted!
Are you good at seeing the big picture? Then join EY Luxembourg and gain experiences that will last a lifetime.
You will tap into a network that will continuously open new doors and provide advice that makes a difference.
You will be working in multi-disciplinary teams with leading professionals from other competencies.
About EY
EY is a global professional services organisation providing advisory, assurance, tax and transaction services. We are committed to doing our part in building a better working world, to help create wider economic and social benefits today, and a strong legacy for a better tomorrow.
In our new building in Luxembourg, you will be part of the EY family where you will work with 1300 professionals coming from more than 60 different countries. At EY we support you in achieving your unique potential — both personally and professionally. We give you stretching and rewarding experiences that keep you motivated, working in an atmosphere of integrity and teaming with some of the world's most successful companies.
Our team consists of different backgrounds and nationalities and we are working every day to provide IT related services and expertise to internal and external clients.
About the job
EY's Financial Services practice is currently undergoing exciting change. The business is rapidly growing and we are expanding our risk and regulatory skills in our Extended Assurance team. This growth offers great opportunities for learning and progression.
Extended Assurance is part of our Financial Services Assurance practice to provide ongoing assurance to regulators, management and directors on the execution, governance and controls around processes that do not impact the financial statements.
Current turbulent markets are driving significant changes to all firms' internal processes, e.g., through regulatory reporting or demands for better or new management information. The processes require a broader set of controls than those traditionally used for Financial Statement reporting, including the requirement to address a wider suite of risks.
EY Luxembourg's Financial Services Extended Assurance team works with clients to provide assurance that an organisation's business activities are operating effectively in addressing these challenges. This is done through the appropriate use of assurance skills, robust audit and other methodologies coupled with industry insight in the Financial Services market.
Join us and you'll work in a rapidly growing team on challenging projects and accelerate your career within an international and supportive team. You'll also be introduced to career challenges that will take you into exciting new professional territory.
What we are looking for:
We are looking for assuranceprofessionals, who are likely to be or aspire to be ACCA, IRE qualified, whohave a strong background in Financial Services.

Candidates should have experienceof working in assurance, risk and / or controls projects either as an auditor /advisor or within industry.

We are looking for people withbanking and capital markets or wealth and asset management front to backcontrols knowledge, with particular interest in regulatory & prudentialreporting and risk management.

Knowledge and experience ofworking in a dynamic, demanding environment is essential. First-hand experienceof working cross cultures / geographies will be beneficial.

Individuals who are able todemonstrate intellect, drive and focus, and the ability to succeed at EY.

Your goal will be to help clientsachieve their potential - and you can expect to do the same. As part of asupportive team, you'll have the opportunity to progress and build knowledgethat will make a difference to your CV - and to your entire career.

You will have at least 3-5 yearsof relevant experience.
What you will do:
Join EY Luxembourg's Financial Services as an Extended Assurance professional and you will be expected to:
Work on the execution of avariety of projects, including non-financial statement and IT audits, duediligence and regulatory driven reviews, risk and regulatory reportingassurance, system as well as general business process and controls assuranceand advice.

Work in complexmulti-disciplinary teams, with responsibility for the overall execution ofsmaller projects and / or individual components of larger projects, under theguidance and direction of Managers, Directors and Partners. This will be doneby drawing on technical assurance knowledge, including accounting and regulatoryframework, and industry knowledge as appropriate;

Be flexible in your working styleto encompass working both in the office, as well as client site, andpotentially requiring international travel.

Use expertise in assurancemethodologies to perform engagements in compliance with the firm's and industrystandards;

Coach other team members, shareexperiences, share knowledge and generate new ideas with them.
Desired Skills & Experience:
Professional qualification,either in practice IRE, ACA/ CA/ ACCA / US CPA qualified (ICAEW, ICAS, IrishInstitute or equivalent international qualification) or an equivalent inindustry, CIA, CRMA, CFSA, CISA, ACCA, CIMA.

Degree qualified ideally with a2:1 or equivalent ("mention bien") or equivalent certification in BusinessEngineering, Business Administration, Economics, Finance /Financial Managementor Law;

External/Internal audit orinternal controls / audit experience;

Background in financial services,either working with financial services clients in an Assurance capacity or inindustry with a blue chip employer;

Particular industry specialismexperience preferably in Banking & Capital Markets or Wealth and AssetManagement.

A sound knowledge of theapplicable regulatory framework and its impacts to the banking and assetmanagement industry in Luxembourg (e.g. FATCA/CRS, MIFID, ICCAP), otherregulations being considered as an asset (e.g. EMIR, PRIIPS, ORSA, SolvencyII);

Sound knowledge of key internalframeworks and internal control standards, such as COSO, CoCo, COBIT, ISO, ISAE

Sound knowledge of corporategovernance , risk management and compliance best business practices

Experience of Risk Assurance andIT assurance projects

Experience of projects includingPrudential Reporting (COREP), Client Assets Reviews (CASS); Financial Crime isbeneficial.

Fluency in English. French orGerman would be preferable with any other language being an advantage(remember, we are an international team!)
Who we are and what we offer
EY is committed to being an inclusive employer and we are happy to consider flexible working arrangements. We strive to achieve the right balance for our people, enabling us to deliver excellent client service whilst allowing you to build your career without sacrificing your personal priorities. While our client-facing professionals can be required to travel regularly, and at times be based at client sites, our flexible working arrangements can help you to achieve a lifestyle balance.