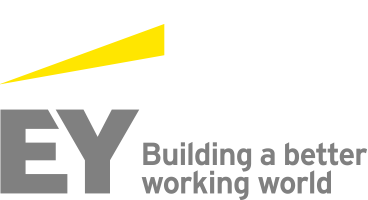 Job Information
EY

Data Scientist - Senior Associate

in

Philippines
Data Scientist - Senior Associate
Consulting
Requisition # PHI0036B
Post Date Feb 05, 2019
JOB SUMMARY / KEY PURPOSE
Responsible for providing support in ensuring that objectives of the projects and engagements for ITA practice is met. Senior Associates are expected to conduct the detailed project activities, provide guidance to, and conduct first level review on the work of, his/her staff during the engagement.
JOB RESPONSIBILITIES
Apply data mining, machine learning, and statistical analysis techniques like hypothesis testing, segmentation and modelling to analyze large amounts of data

Help clients make data-driven decisions through (a) analysis of structured and unstructured data sets, (b) build out predictive models and (c) advising our clients on data mining leading practices

Design and develop solutions leveraging big data technology (Hadoop, Cassandra, Spark, Neo4j) to ingest, process and analyze large, disparate data sets to exceed business requirements

Unify, enrich and analyze customer data to derive new insights and opportunities

Leverage in-house data platforms, as needed, and recommending and building new data platforms/solutions as required to exceed business requirements

Conduct research and collection of relevant information and knowledge from internal resources to provide value-adding recommendations to clients

Supervise and guide staff in the preparation of management reports

Support Managers in proposal development

Attend meetings with clients to understand their needs, and offer relevant insights and solutions

Attend and participate in internal trainings

Complete the required and assigned web-based learnings

Prepare time reports in a timely manner

Develop positive relationship with peers, supervisors and mentors/counselors who can provide advice and support
COMPETENCY REQUIREMENTS
Education
Bachelor's Degree in Engineering, IT, Computer Science, Statistics
Relevant Experience
At least five (5) years of work experience in data science- related role (data analytics, data mining, and machine learning).
Certificates, Licenses, Registration
Data Science Professional Certification
Core Competencies
Able to work effectively and efficiently in a team

Capable of producing quality outputs with minimal supervision

Able to meet tight deadlines and project timeline, and is open to working beyond office hours

Able to lead and coach his/her teammates

Capable of reviewing output of staff

Flexible and is willing to work in client sites within or beyond Metro Manila, and is open for secondment in other EY offices

Has good attitude towards work and has a strong desire to learn

Interested in pursuing a long-term career in ITA practice
Functional
Project management skills

Able to organize project activities and schedules in line with the approach and methodology

Able to monitor the accomplishment of action items

Able to prioritize project activities and workload accordingly when deadlines are tight

Able to understand and plan for the client's expectations

Experience in working on projects utilizing Agile project methodologies

Experience in IT operations, software development and application and infrastructure support

Able to respond promptly to all client requests while adhering to review procedures

Analytical skills

Experience in conducting risk analysis and management

Experience in performing data-driven analysis and synthesis, to draw insights

Able to synthesize data enabling accurate identification of client issues and communicate clear explanations and suggested actions to the project team

Technology skills

Experience in the use of R, C, Java or Python programming languages, and associated machine learning libraries/packages

Experience in multiple tools/language/frameworks within the Big Data & cloud ecosystem (Hadoop, MongoDB, Neo4j, Spark, Hive, Hbase, Cassandra, etc.)

Communication skills

Able to communicate effectively with client counterparts through structured questioning, careful listening and delivery of fact-based findings

Able to present project outputs with clients

Able to translate complex information into non-technical, easy to understand language